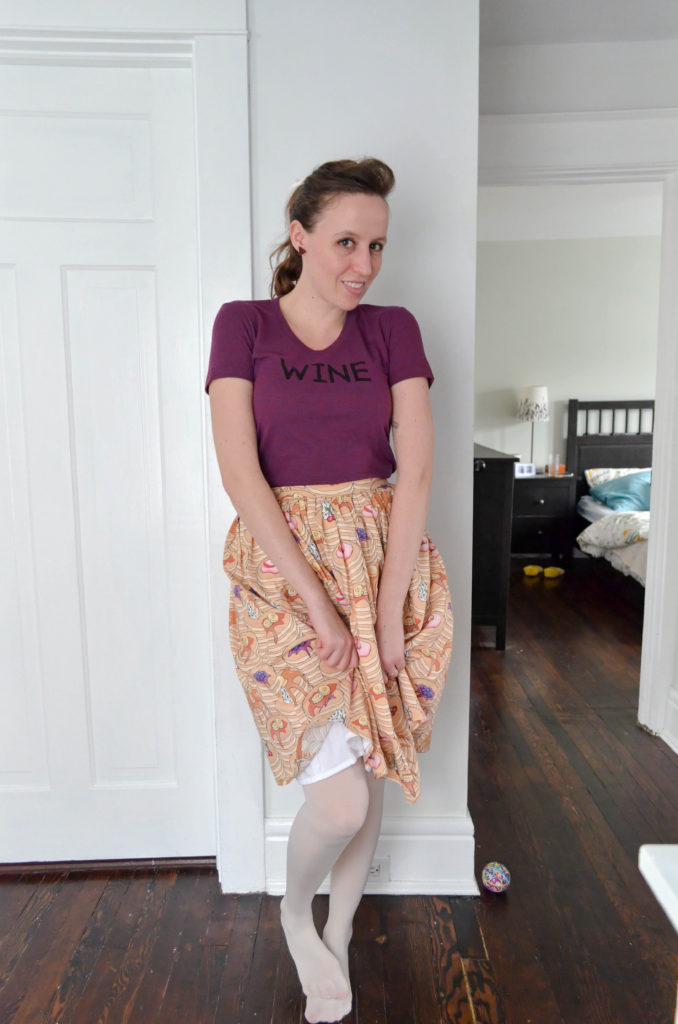 I'm trying something slightly new with the Brunch Babe Skirt. Instead of offering regular, tall or petite sizes directly from the listing, I'm going to make the new pancake print skirt available in two standard lengths – either knee or midi length.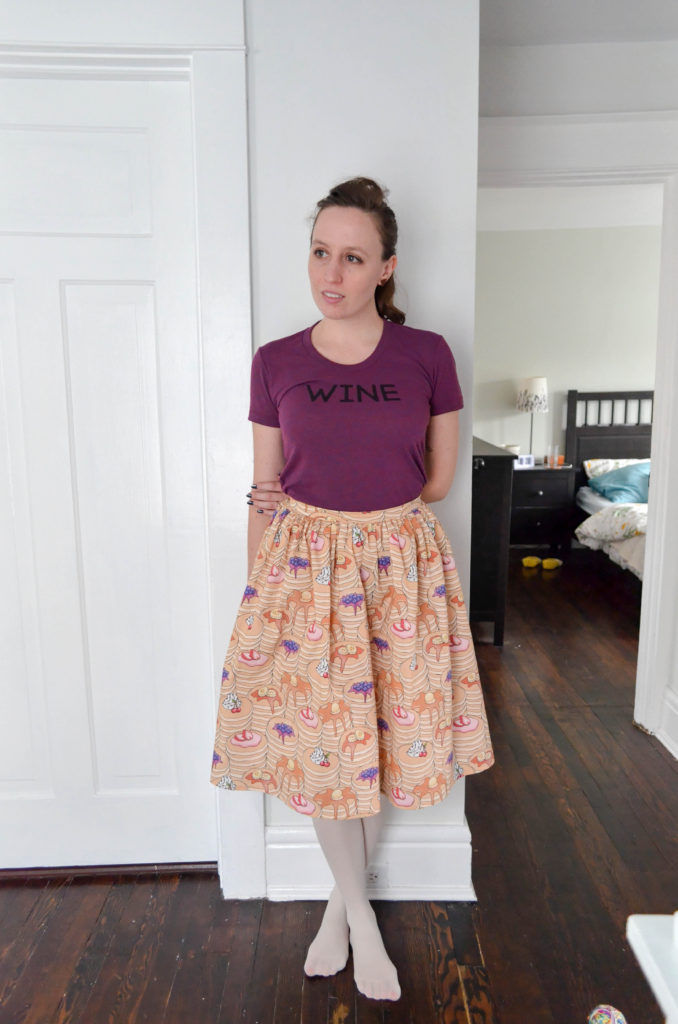 Really, I couldn't make up my mind as to whether this print would be better as a knee length or midi length skirt, so I'm making both and letting you decide! Jeans and fancy pants are frequently available with two or more length options so I figured, why not skirts too?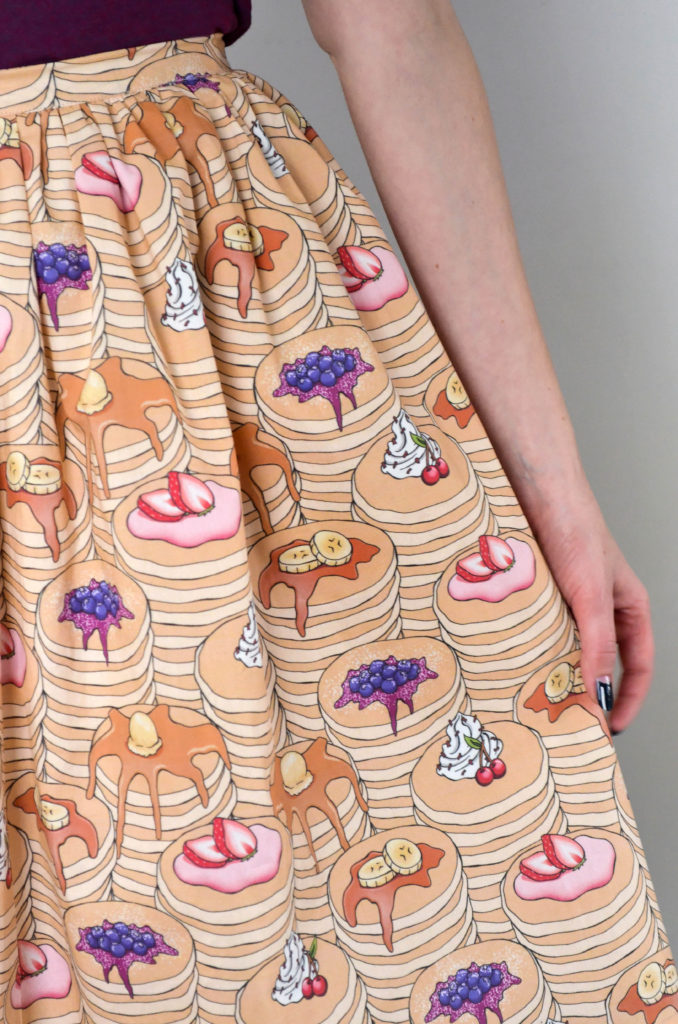 I've had this fruit-topped pancake stack fabric bookmarked for years, waiting for the right time and idea to use it. When another idea for the fall season fell through, I jumped on this echo of inspiration and solidified it into a proper plan. This unique, novelty print by Patty Sloniger of Beck and Lundy is completely gorgeous. I'm so glad I finally got to use it.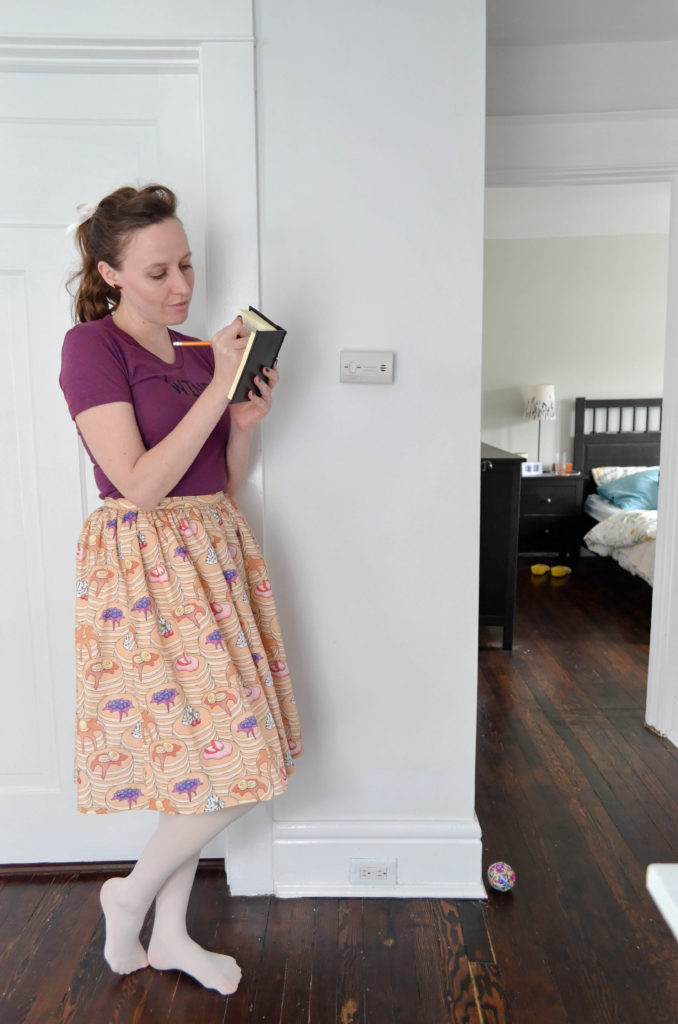 Top Sophster-Toaster
Skirt Sophster-Toaster
Tights ModCloth
Earrings Craft Arts Market / Nicole Gagnon
Tall and petite sizes for either length of this skirt are still available upon request, here, through the shop.
All photos by me.