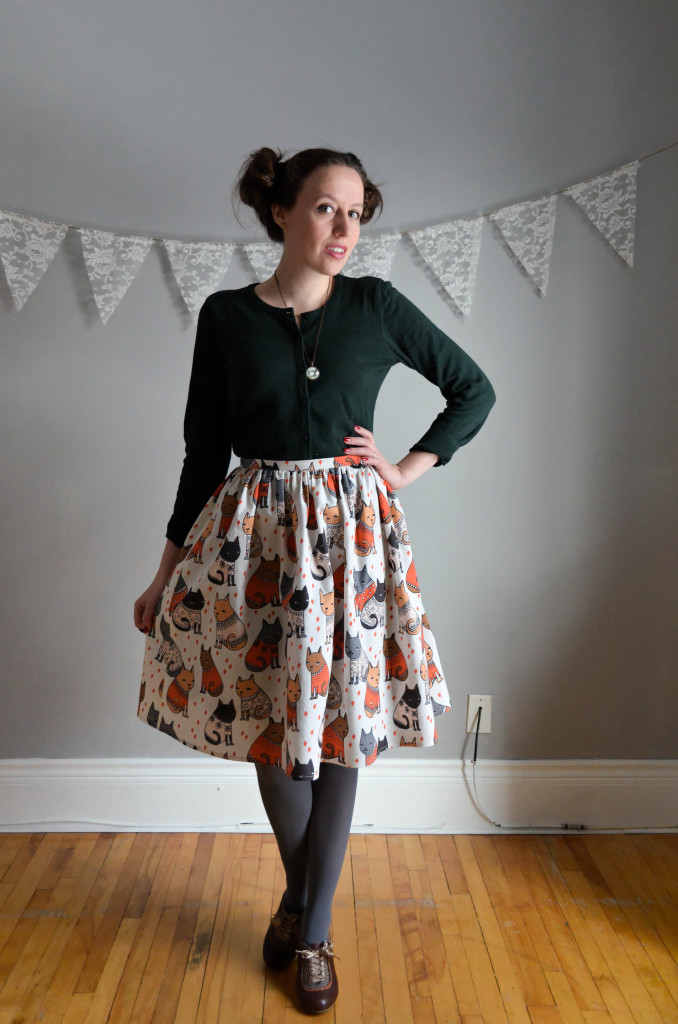 I fell in love within the first few seconds I saw this fabric. How could I not? It's a cats-in-sweaters print by my favourite fabric designer, Andrea Lauren, that effortlessly blends the line between quirky and gorgeous. Some of the cats are even wearing winged eyeliner, just like me!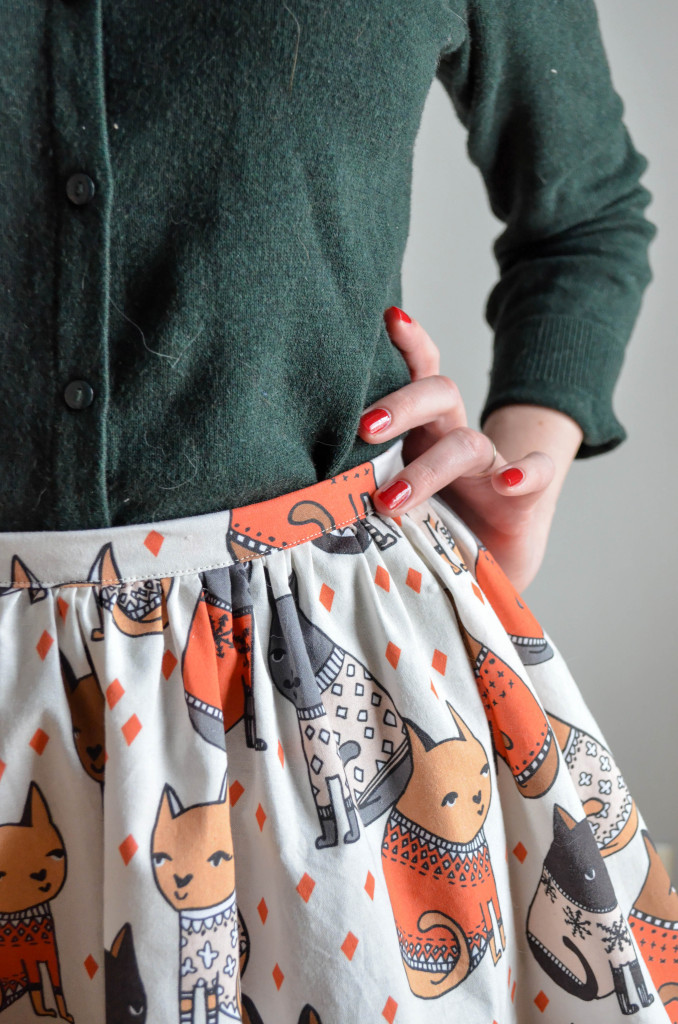 The fabric comes in a few colours and print scales but there was a problem. My favourite colour was only available in one scale, and it was much bigger than what I usually look for. I debated for a long time whether I should push myself out of my comfort zone – something I try to do on the regular – or email the designer and ask if she could do a custom scale. I ordered a swatch and put it in the hands of all my friends to get their opinion. Eventually, through a combination of their thoughts and mine, I figured the larger print would, at the very least, photograph better for my Etsy listing and give more variety to my catalogue. So I did it, I took the plunge, and I couldn't be more pleased with the results!
Cardigan H&M
Skirt Sophster-Toaster
with ModCloth Petticoat
Tights ModCloth
Shoes ModCloth
Necklace gift
Earrings Claire's
Tori's Sweater PetSmart
Of course, the print did become available in a smaller scale a few days after I stopped doubting myself and placed the order, but I'm so glad I took the chance and left my comfort zone. I definitely won't be shying away from big prints anymore.
All photos by me.