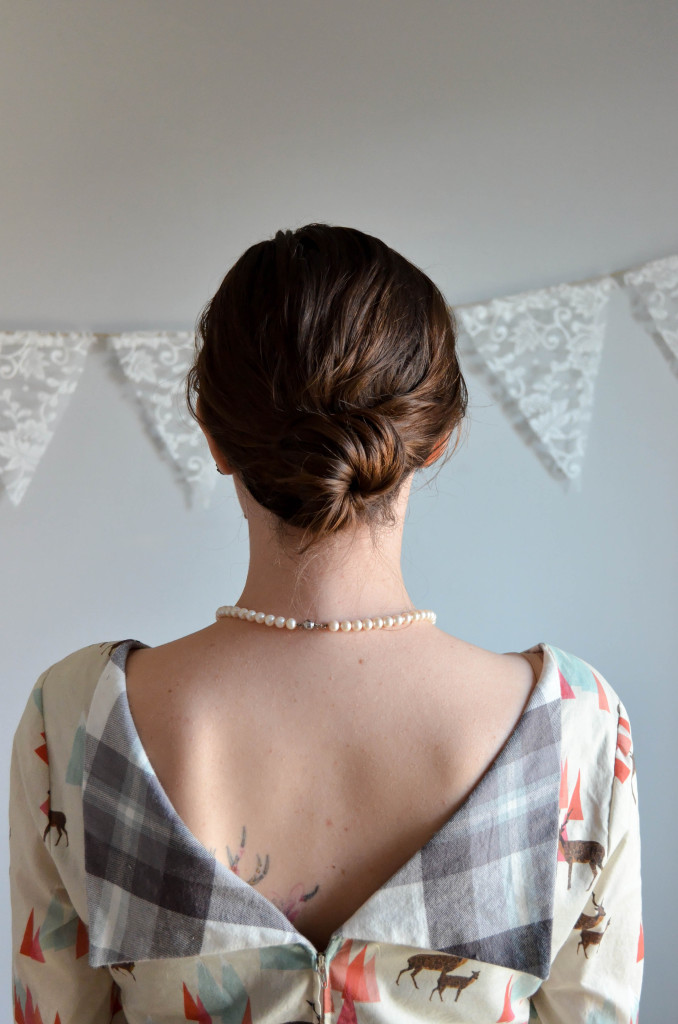 I love mid century style. If I had to choose a favourite chunk of time for fashion, I would quickly consider my embarrassingly strong fondness for that weird bit between 1979-1981, but, ultimately choose the late 1950s to early 1960s. My style and design choices have been heavily influenced by my love for mid century style for as long as I can remember, but every now and then my love of history can leave mingled impressions from far less contemporary time periods. You can see this happening in my new Dear Ones Dress.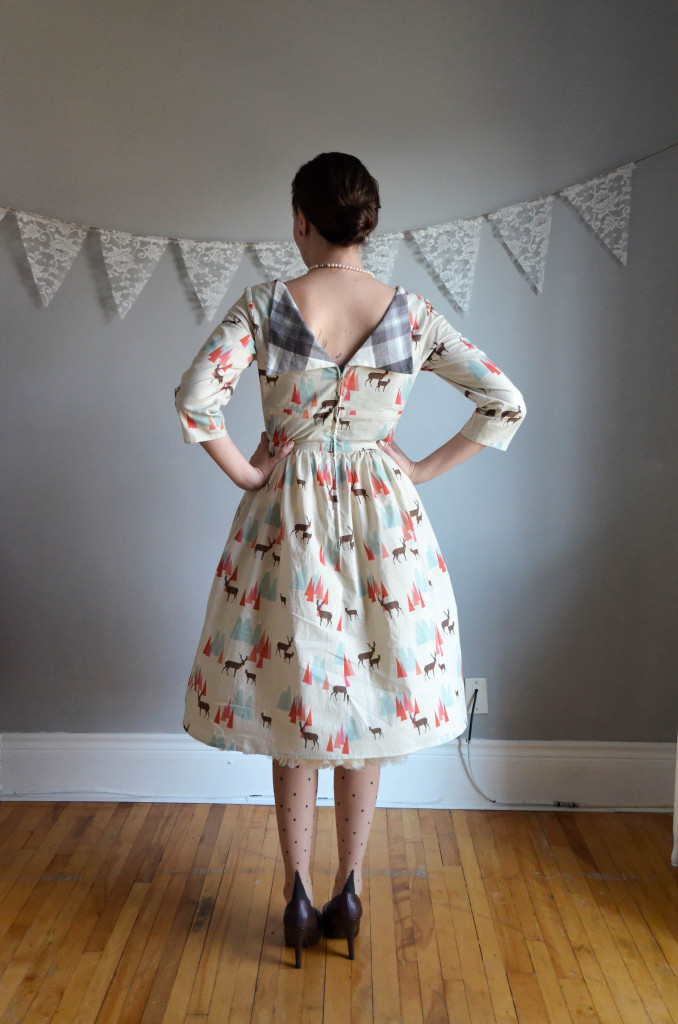 I've had a lingering fascination with flannel petticoats and underclothes since the first time I watched Gangs of New York. When the movie came out in the early 2000's, women's fashion was not focused on functionality, practicality or warmth. Pockets were fake or non-existent, sweat shirts were cropped, straps were spaghetti, skirts were mini, winter boots were unlined and stiletto heeled, and knit sweaters were hard to come by. Seeing that mid-19th-century fashion allowed women, even those living in poverty, to be covered in think layers of warm, beautiful and functional fabrics inspired me in a way that is still leaving ripples to this day.
When I sat down to plan my first winter line earlier this year, I knew I wanted to mix mid-20th-century lines with mid-19th century details. I gave the dress winter minded, mid century inspired details like 3/4 length sleeves, a low, tea length hemline, and a high bateau neckline. I lined bodice in soft brushed cotton to mimic the flannel underthings worn by women in a time before central heat. Then I gave the dress an open back to reveal the gorgeous lining and add some elegance. I wanted to bring practical-for-winter Victorian features to a mid century silhouette. I wanted to create a winter dress that was actually warm.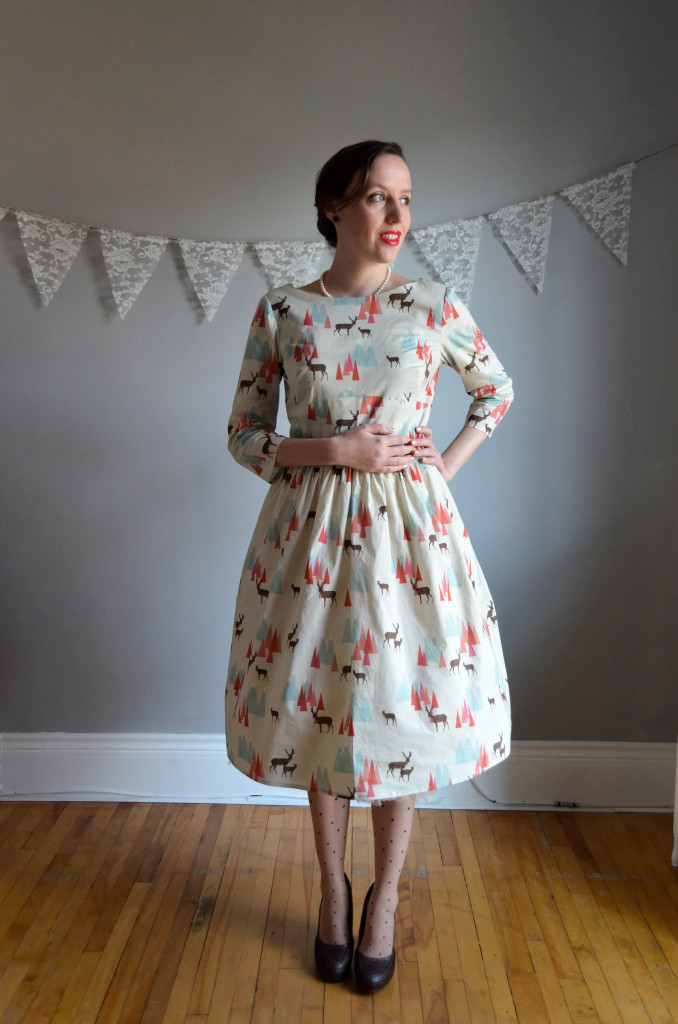 Dress Sophster-Toaster
Petticoat ModCloth (similar)
Stockings ModCloth
Shoes ModCloth
Earrings Designs by Amber
Necklace Gift
All photos by me.