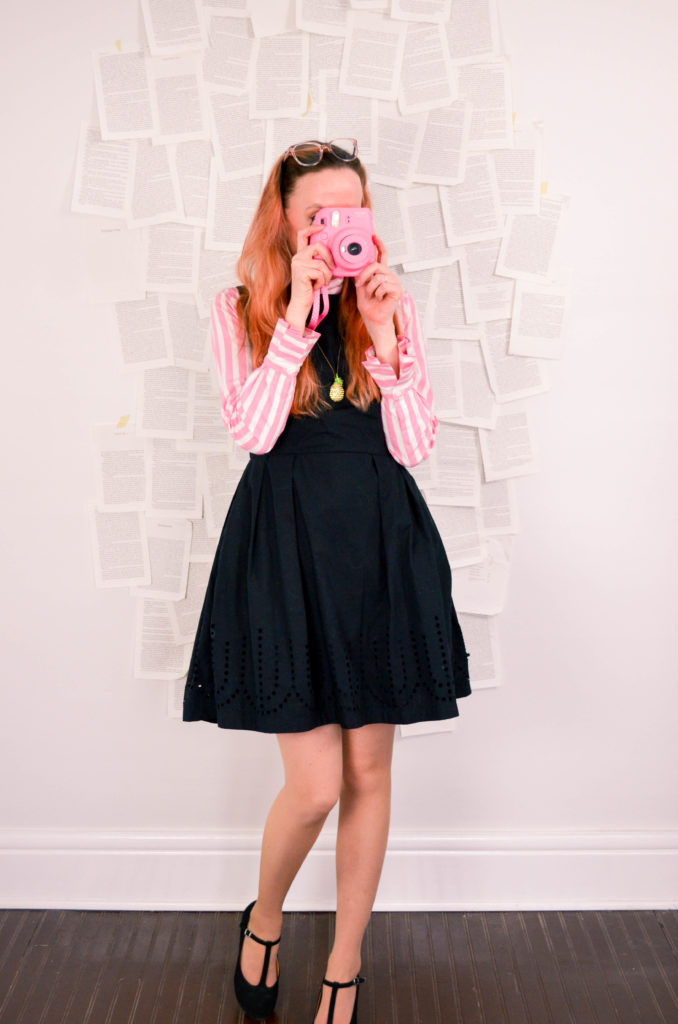 I did pretty well this year. I managed to stay positive about winter all the way up to the end of February. I lived in the moment and enjoyed everyone's least favourite season through the snow, wind and ice storms, through the dull root vegetables, through the plastic on my 1926 windows, through the cold mornings and through the endless layers of bulky window clothes until around my birthday. At some point between catching a bad cold and running out of the pickled jalapenos we grew and preserved from last summer's garden, a switch flipped inside me and I started desperately longing for spring.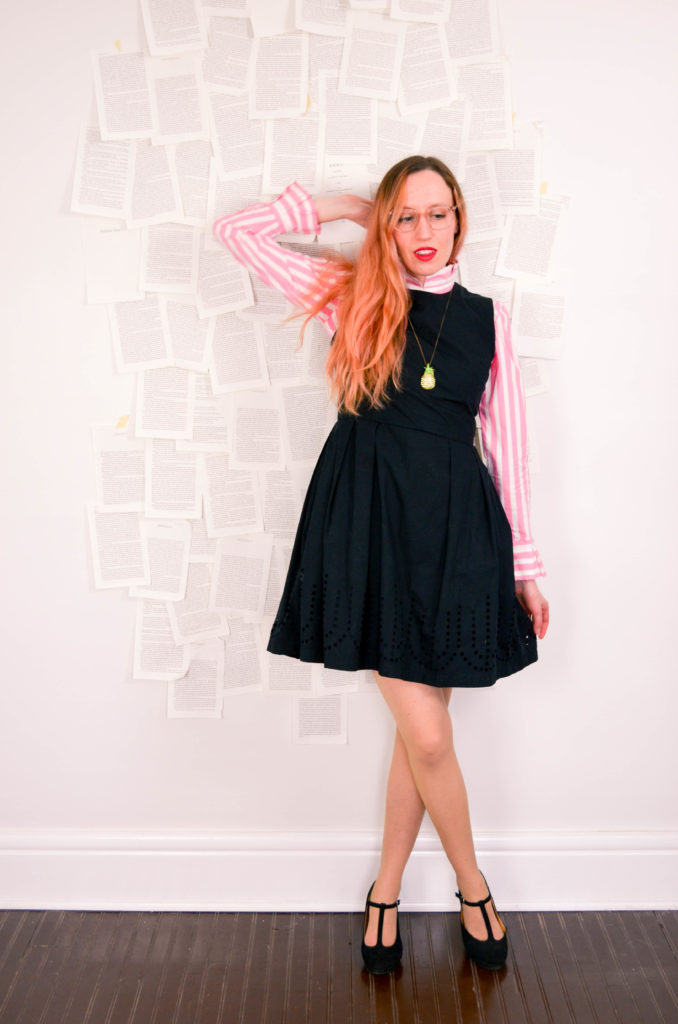 Something inside me needs to shake off the winter wool and see the snowdrops poking through the garden soil. I've been dreaming about open windows and the feeling of a soft, warm spring breeze on my skin. I am so ready to wear pastels, short dresses and anything but my big winter boots again.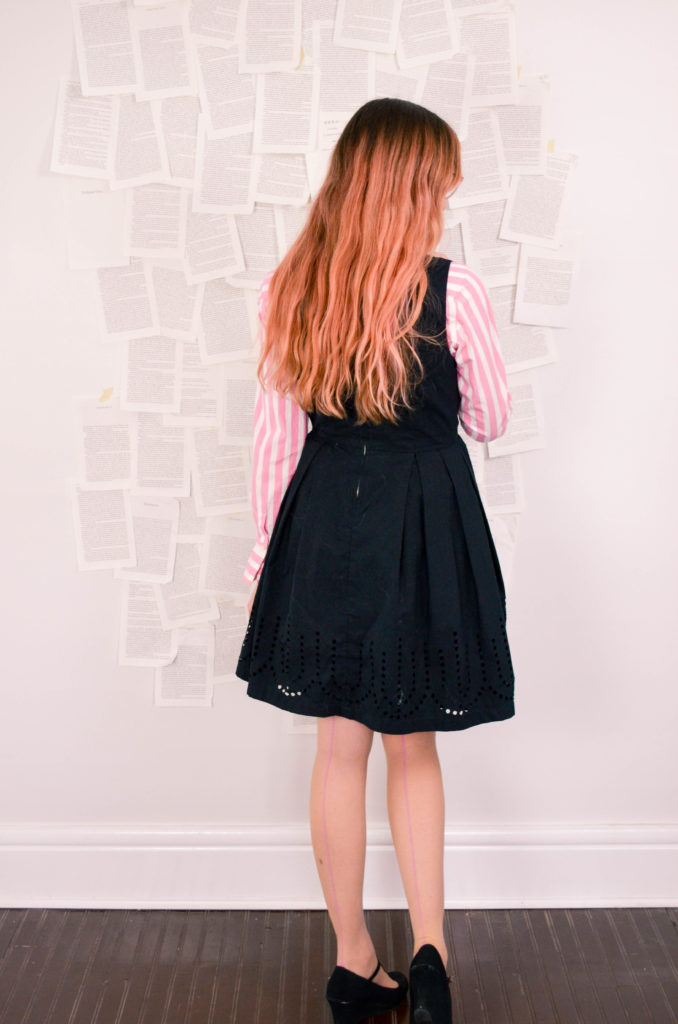 The unseasonably mild weather we've had the past few days has been such a tease. I got a chance to wear something other than my jeans and a heavy sweater (with optional long underwear) uniform of the past month, but knowing these above 0 temperatures have come too soon to stick is only making my spring fever worse.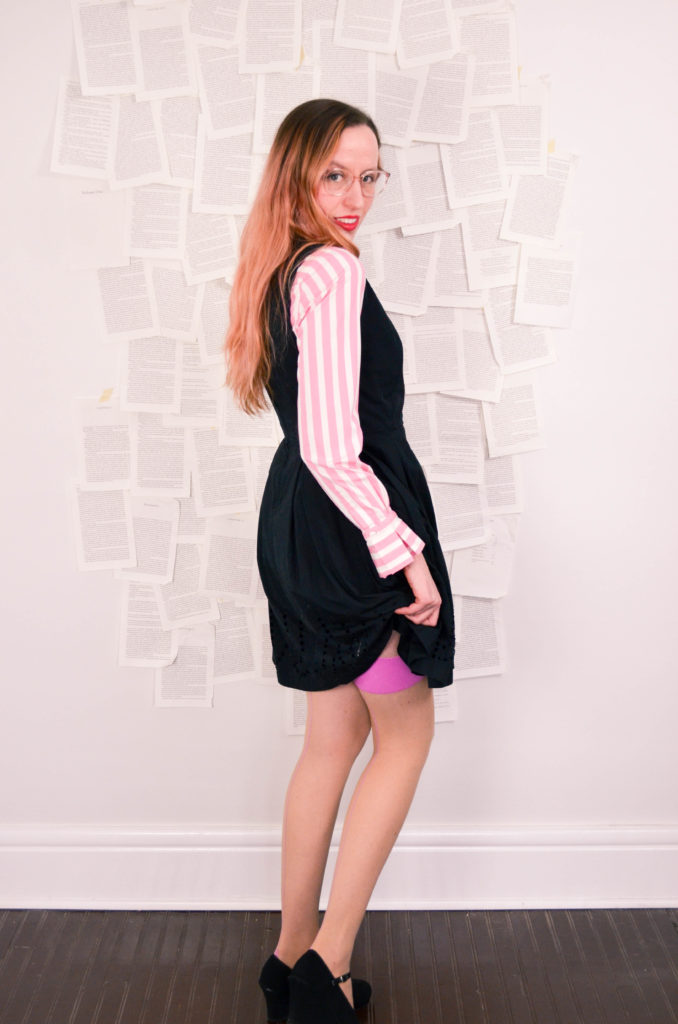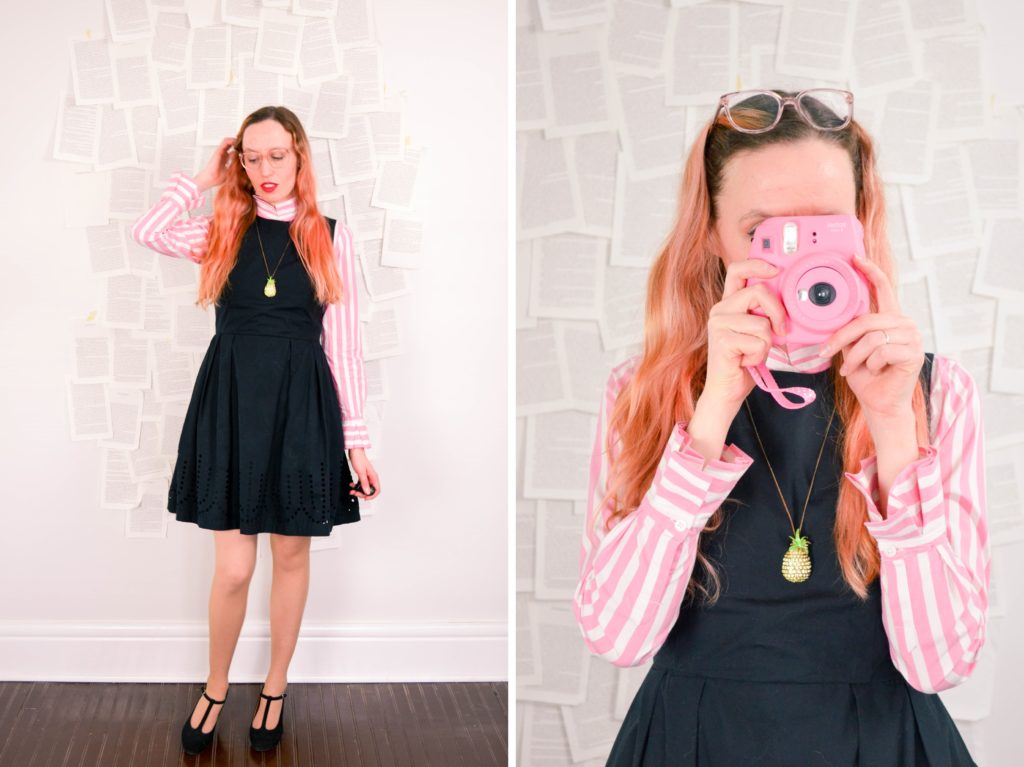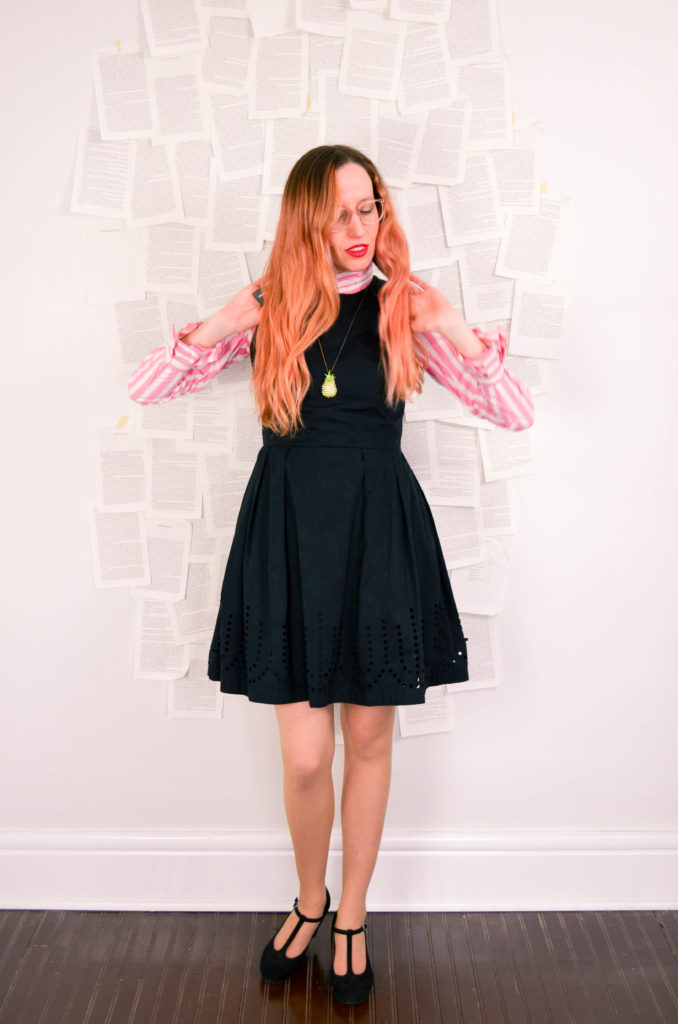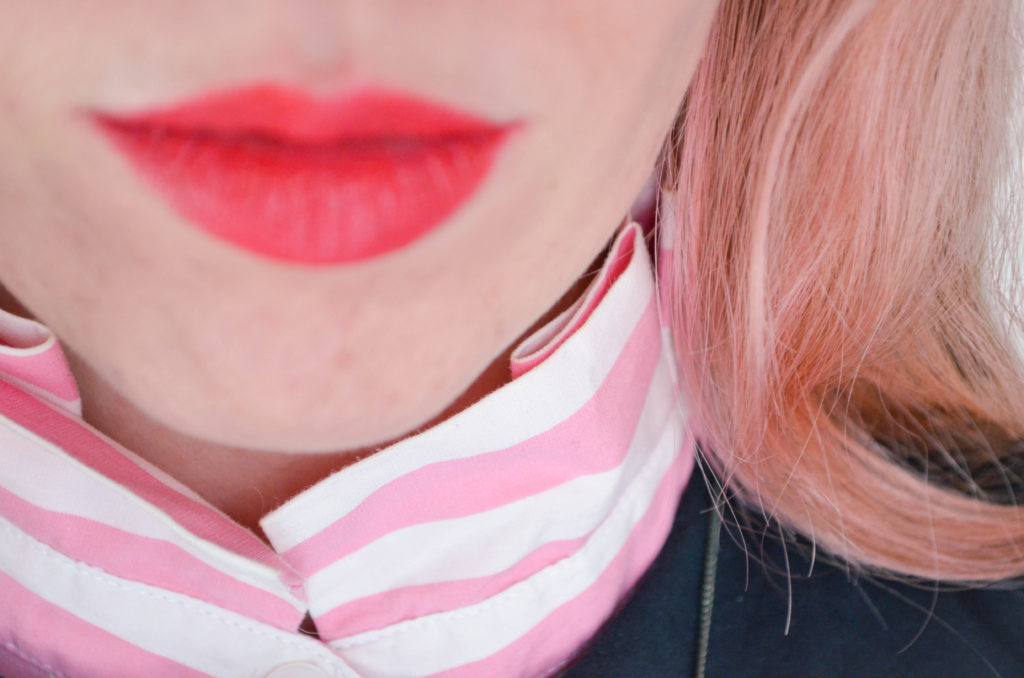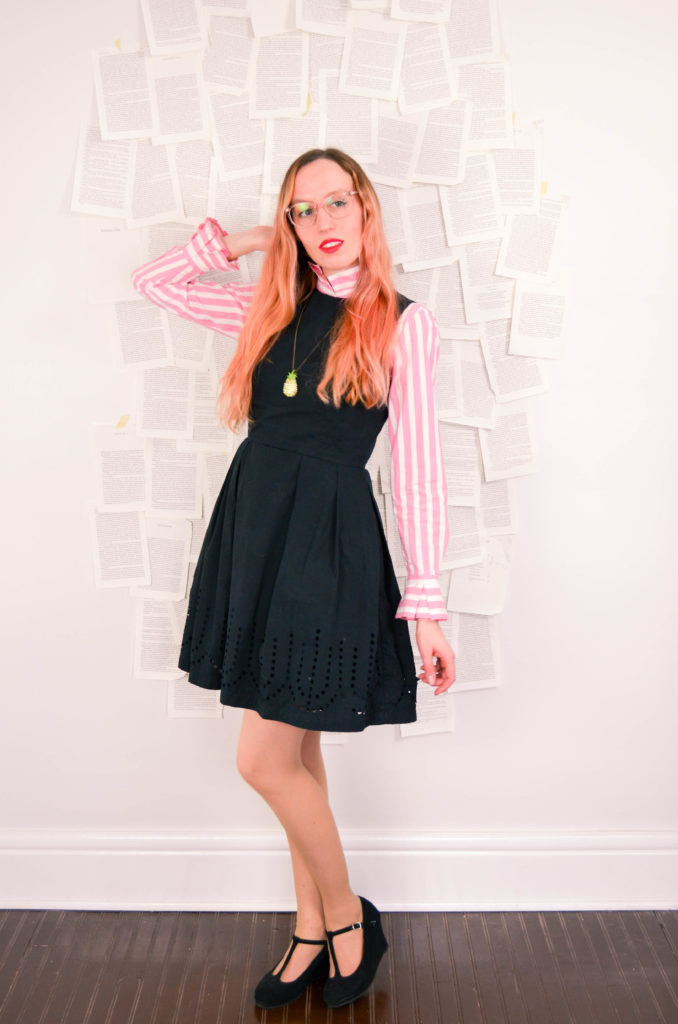 Dress Gap
Blouse Banana Republic
Stockings What Katie Did
Shoes ModCloth
Glasses Warby Parker
Necklace Suzy Shier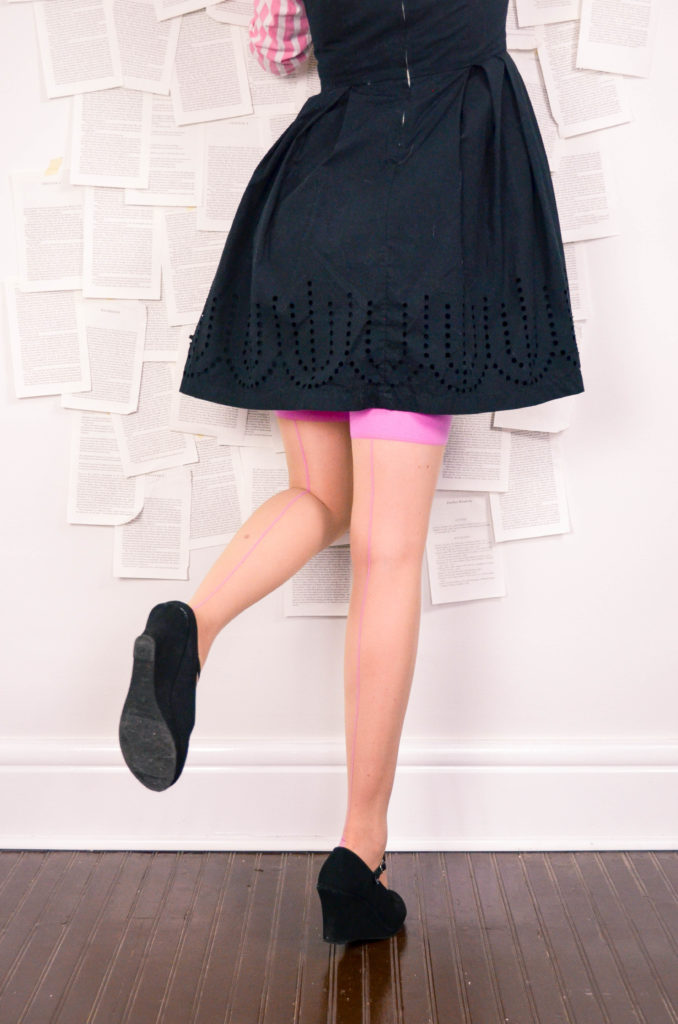 All photos by me.