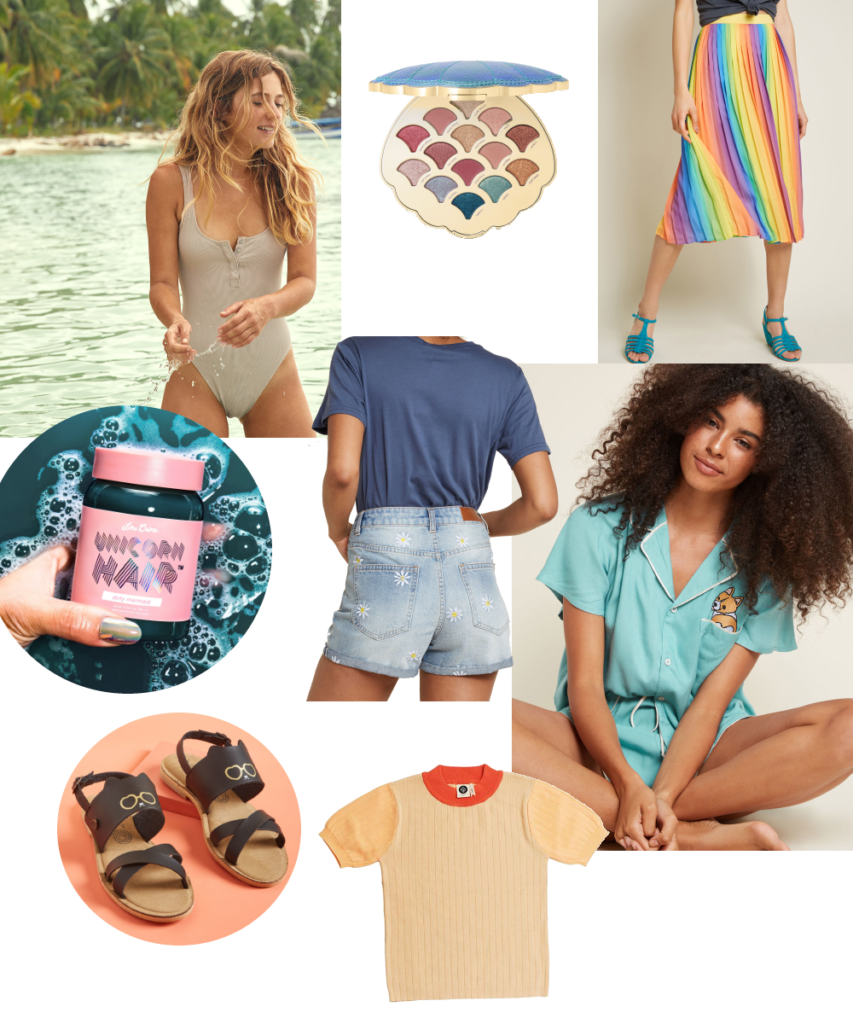 Aerie swimsuit \\ Tarte eyeshadow palette \\ ModCloth skirt \\ Lime Crime semi-permanent hair colour \\ ModCloth shorts \\ ModCloth pajamas \\ ModCloth sandals \\ Rosehound Apparel top
I feel like my wardrobe is missing several key pieces this season. Last summer, I lived in old clothes that were sacrificed to new puppy nipping, pulling, jumping and playing. I didn't buy anything new because I didn't know when I would be able to have nice things again without fear that my new furry friend would destroy them. Now that she's all grown up and doesn't see shoes as tasty snacks and flowy hemlines as tug toys, I can wear whatever I want… but oh no! I have nothing to wear.
I won't be able to pick up every item on my summer shopping list, but here are the fun and beautiful warm weather things I'll certainly be choosing from.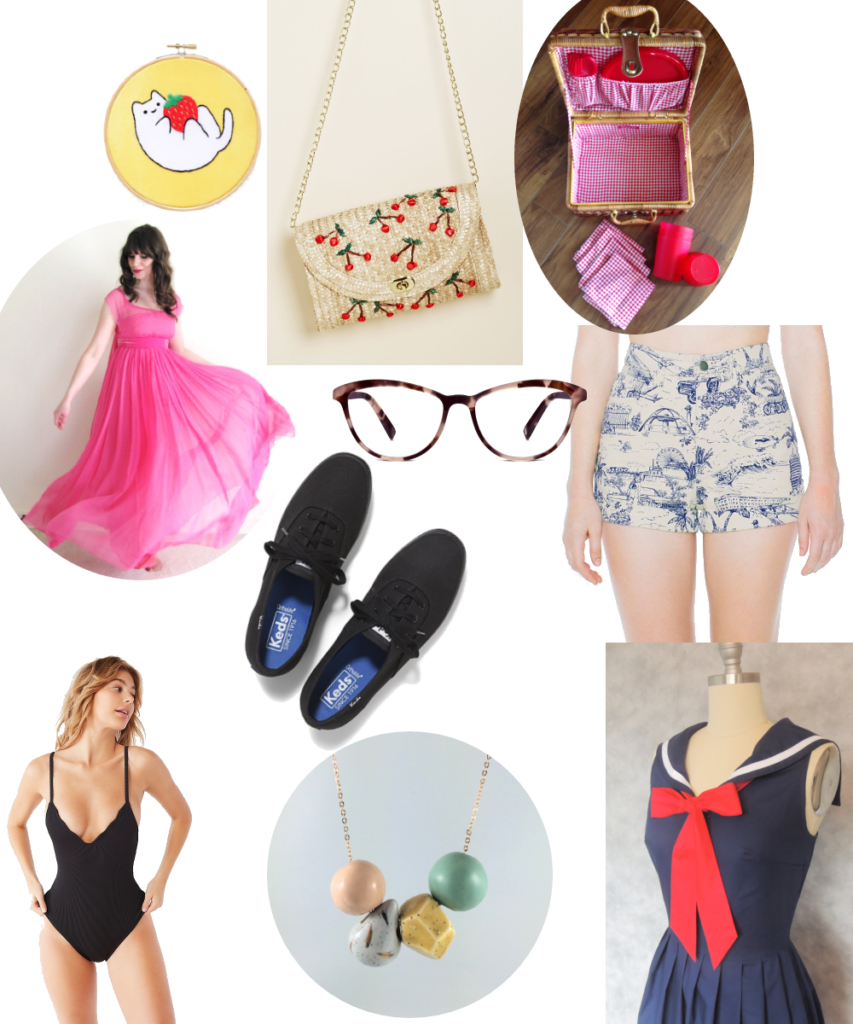 Sparkle Collective DIY hoop art kit \\ ModCloth clutch \\ Les Tresors De Claudet vintage picnic basket \\ Coldfish vintage dress \\ Keds shoes \\ Warby Parker glasses \\ American Apparel shorts \\ Urban Outfitters swimsuit \\ Cat Mamola necklace \\ Oh Me Oh My dress
All images courtesy of retailers.