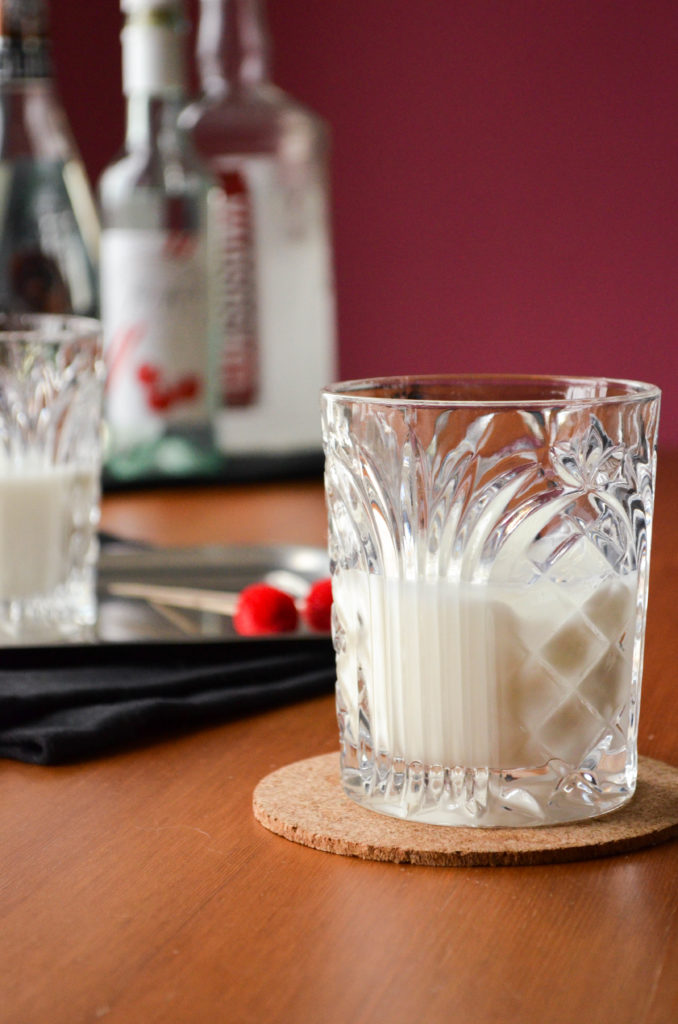 It recently came up, over dinner, that my friends had never seen The Big Lebowski. With this wrong needing to be righted as quickly as possible, we made plans to watch it together the following weekend. Of course, my husband and I informed them that White Russians were required viewing accessories. They were apprehensive about a cream based cocktail but agreed to let me push them out of their comfort zones.
There was a problem with the plan, however: I couldn't put my money where my mouth was because I have a moderate-to-severe coffee allergy and can't drink Kahlua. Slightly disappointed that I'll never know what a real White Russian tastes like, I spent the past week developing a new cocktail, inspired by the classic, so I could join in with the fun.
After some research, I decided the closest swap for coffee liqueur would be chocolate liqueur. I was hoping to find a dark coloured chocolate liqueur to best mimic the look of a Kahlua cocktail, but discovered the only thing available in my area is a clear creme de cacao – so that's what I used. I didn't want to be creating what would be, essentially, hard chocolate milk, so I added some kirsch to make things a little more interesting.  The result is a decadent, surprisingly smooth and refreshing cocktail that's just perfect for Valentine's Day!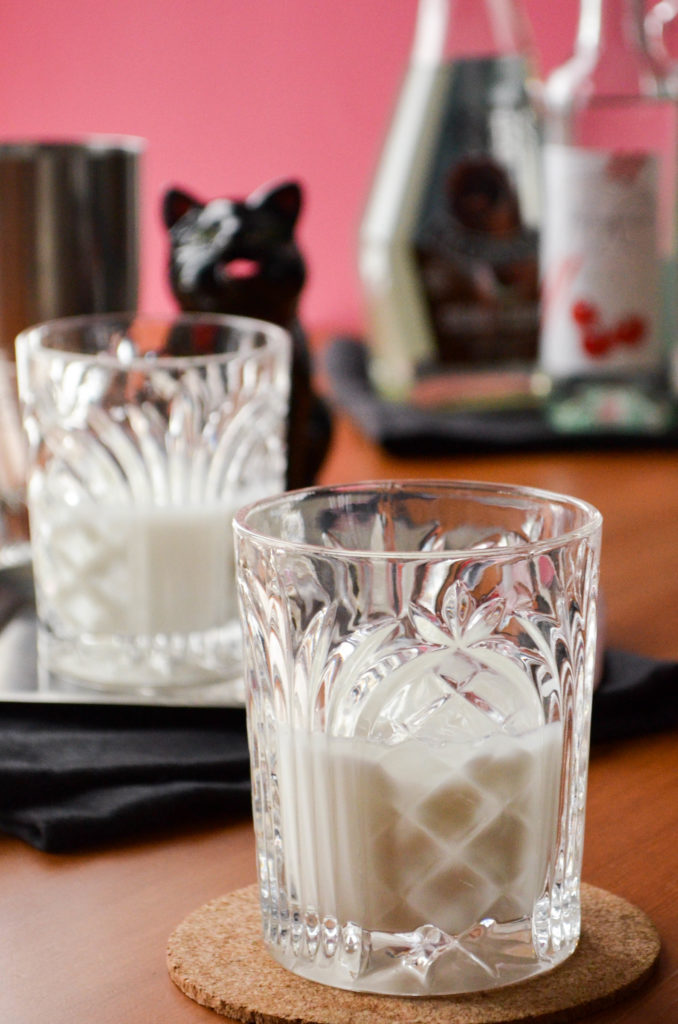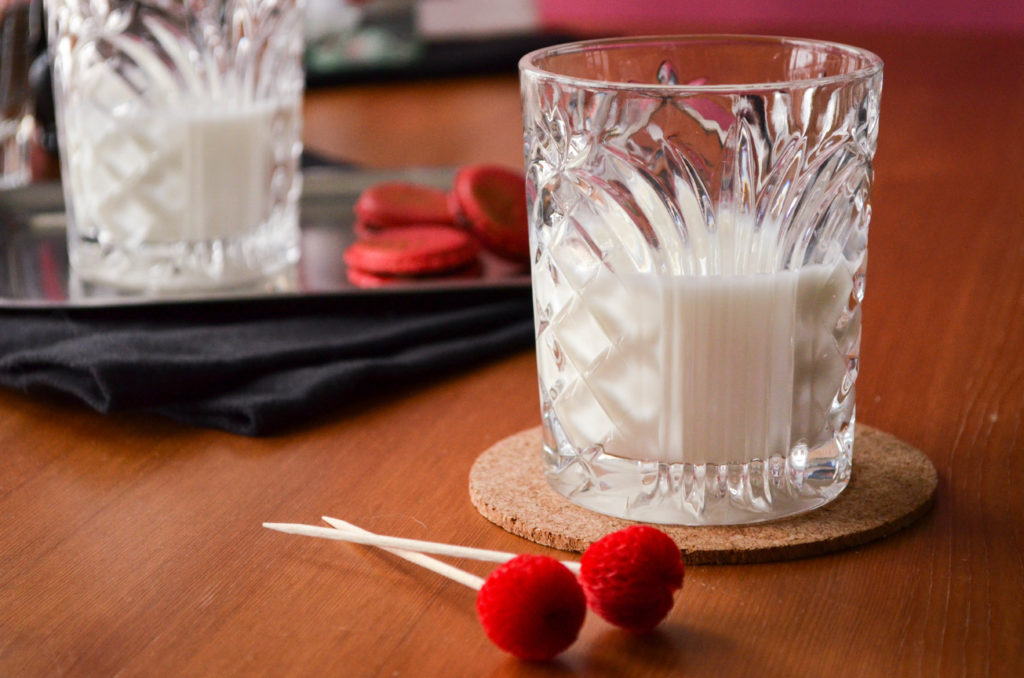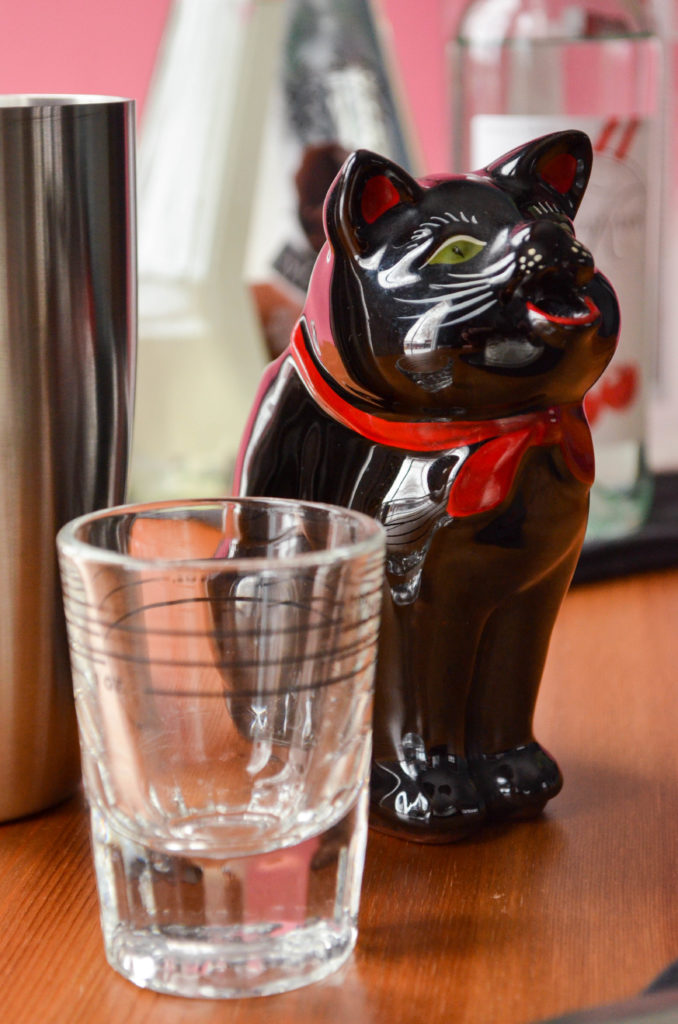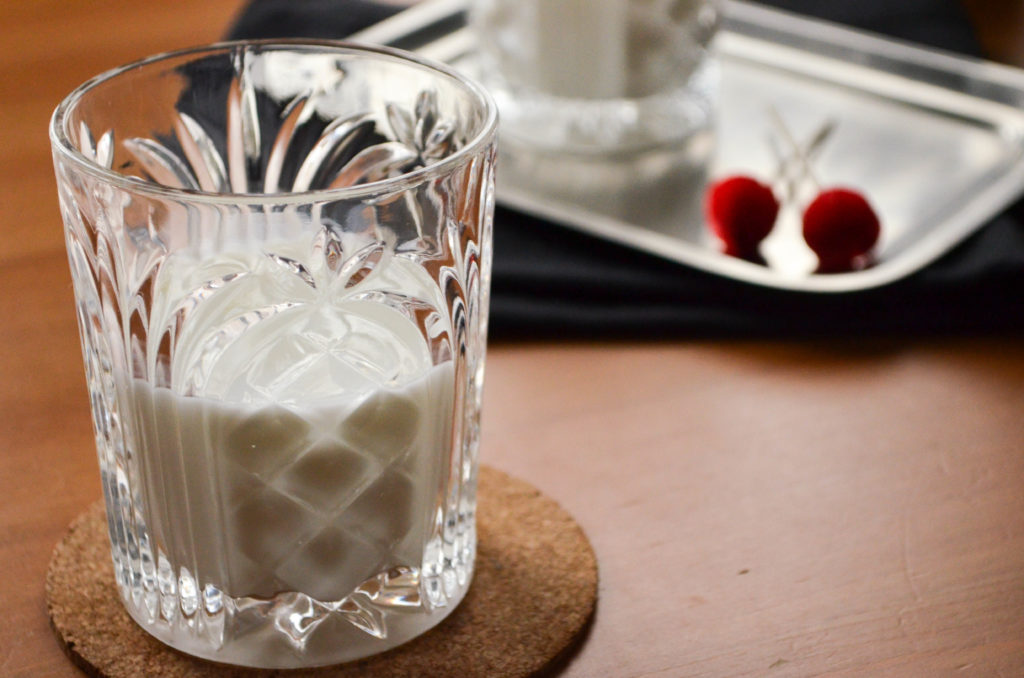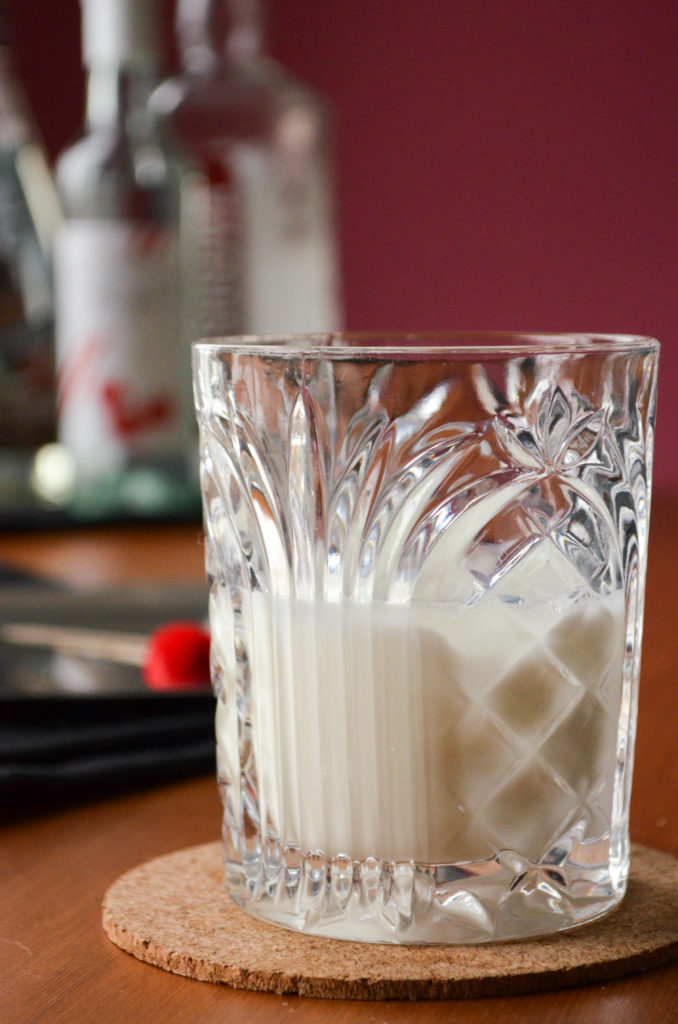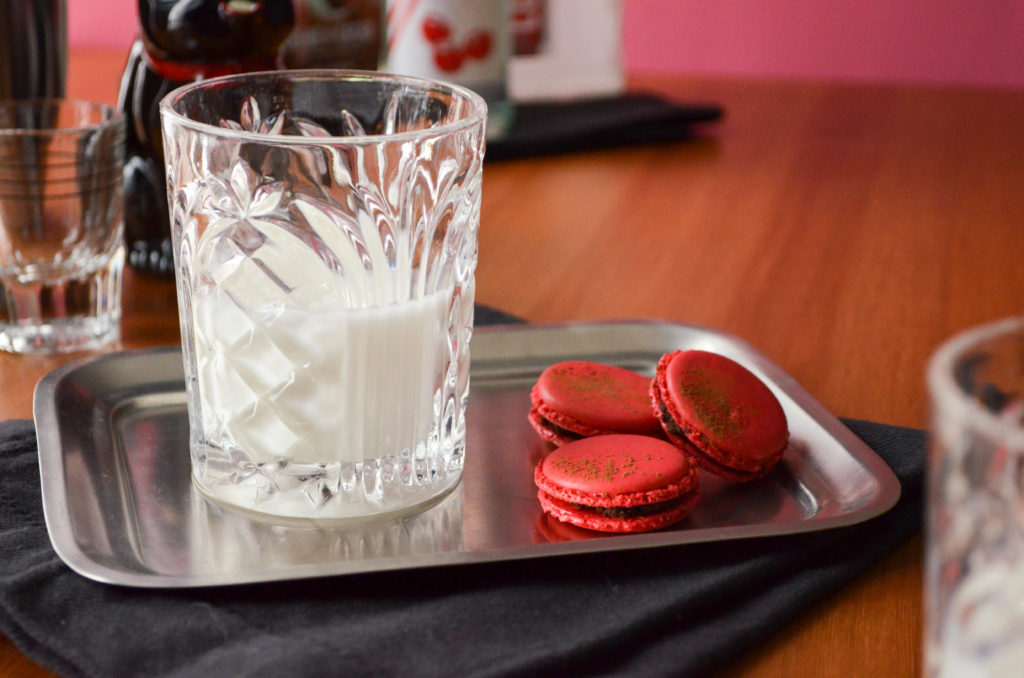 Chocolate Cherry White Russian
Ingredients
1 oz vodka
½ oz Kirsch (or other cherry brandy)
1 oz creme de cacao
1½ oz half & half cream
Method
Add all ingredients to a shaker with ice and stir until chilled and thoroughly combined.
Fill an old fashioned glass with a handful of fresh ice and strain mixture over. Serve immediately.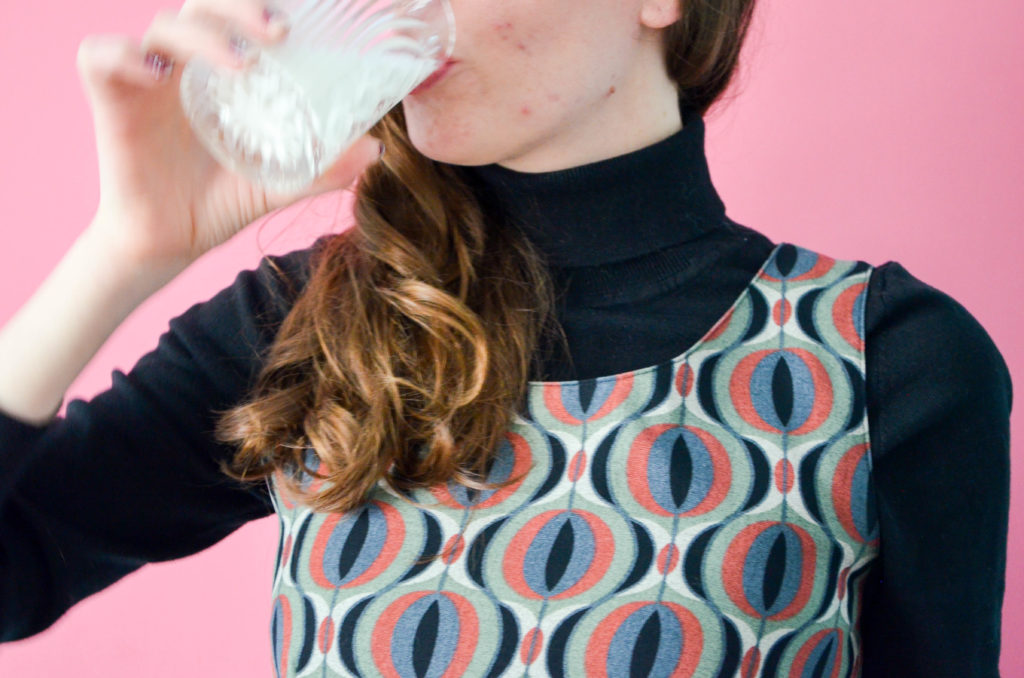 All photos be me.