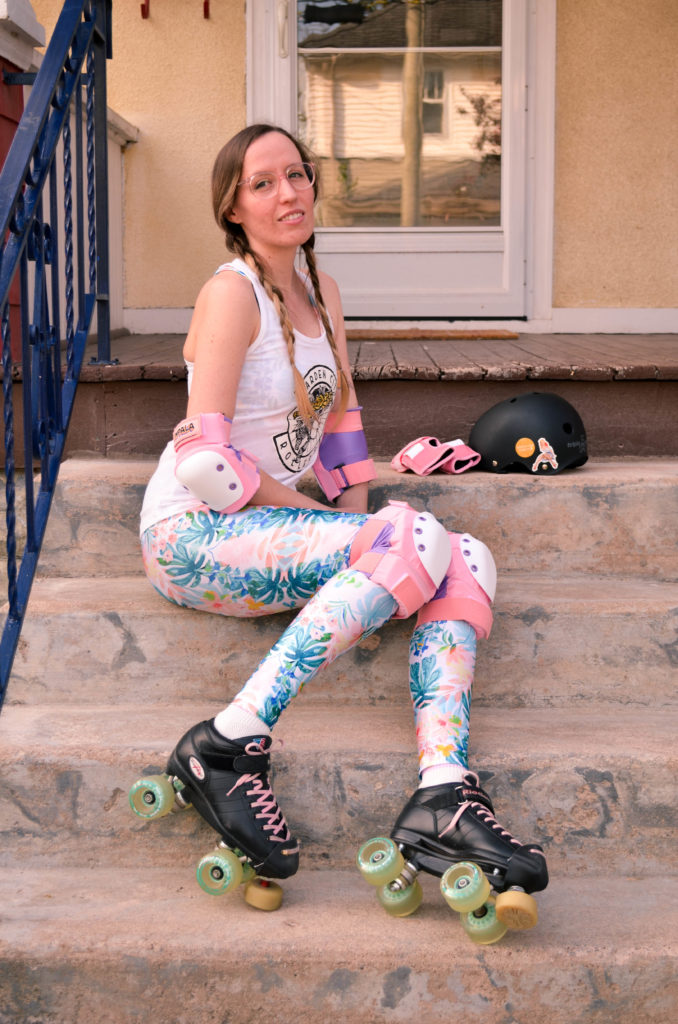 I've never owned nice workout clothes before. I've always just worn an old/free t-shirt and what ever pants I found in the discount bin, of an already discount store, while admiring the cute outfits other people assembled for themselves.
Last year, I started learning how to play roller derby. I had to invest in the gear so I couldn't afford to give up my old top and cheap bottoms look just yet – I also wanted to make sure I was going to stick with new routine. This spring, after a year of intense weekly workouts, full contact scrimmages and lots of seasonal outdoor skating in my flimsy rags, I finally bought myself some cute, matching, well-made activewear.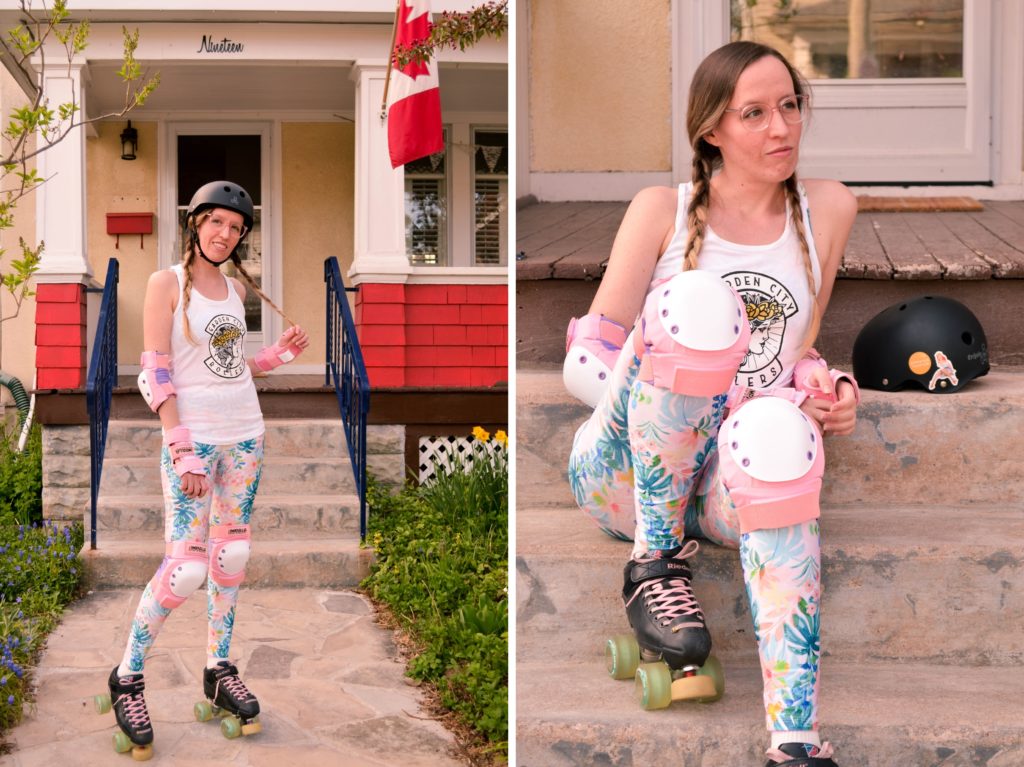 I was immediately drawn to the colours of these matching leggings and sports bra and then completely charmed by the garden print. They aren't team colours, but they're my colours – and I just adore that they are on theme for my team's name. I also love that they are made in North America and come in a slew of beautiful prints for when I'm ready to add to my collection.
All I can do for now is skate around my neighbourhood in these gorgeous new duds, but I am so looking forward to wearing them to practices and games.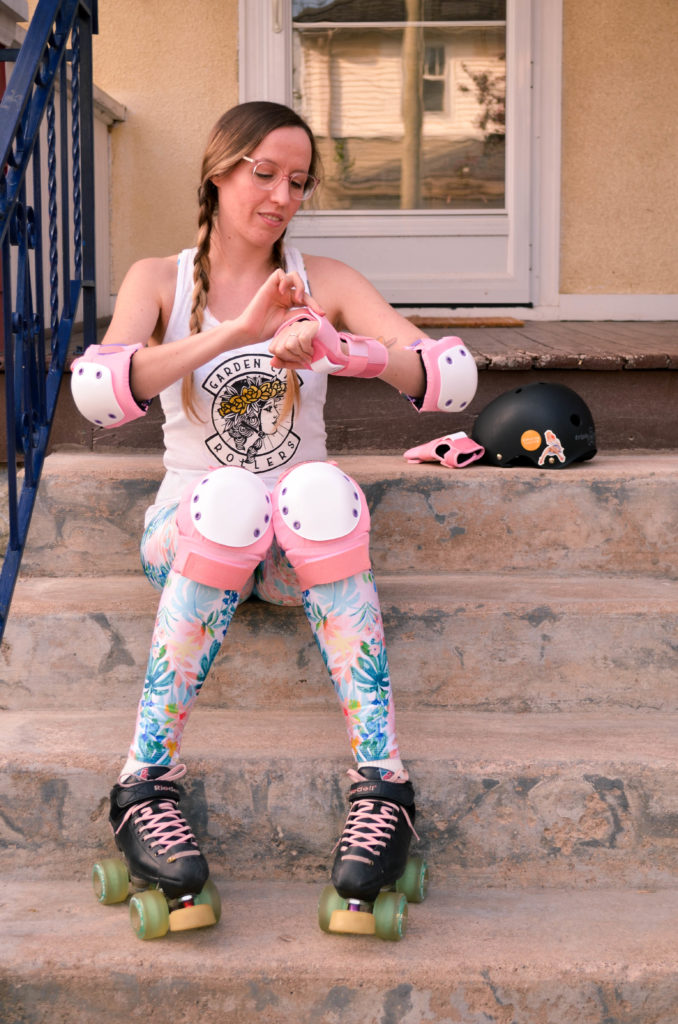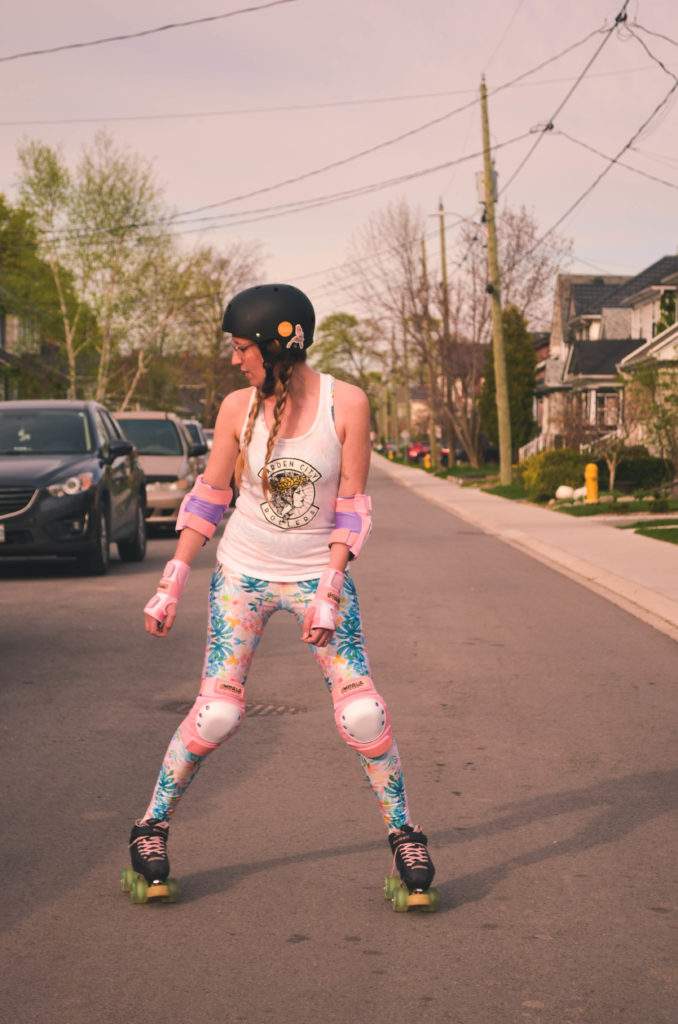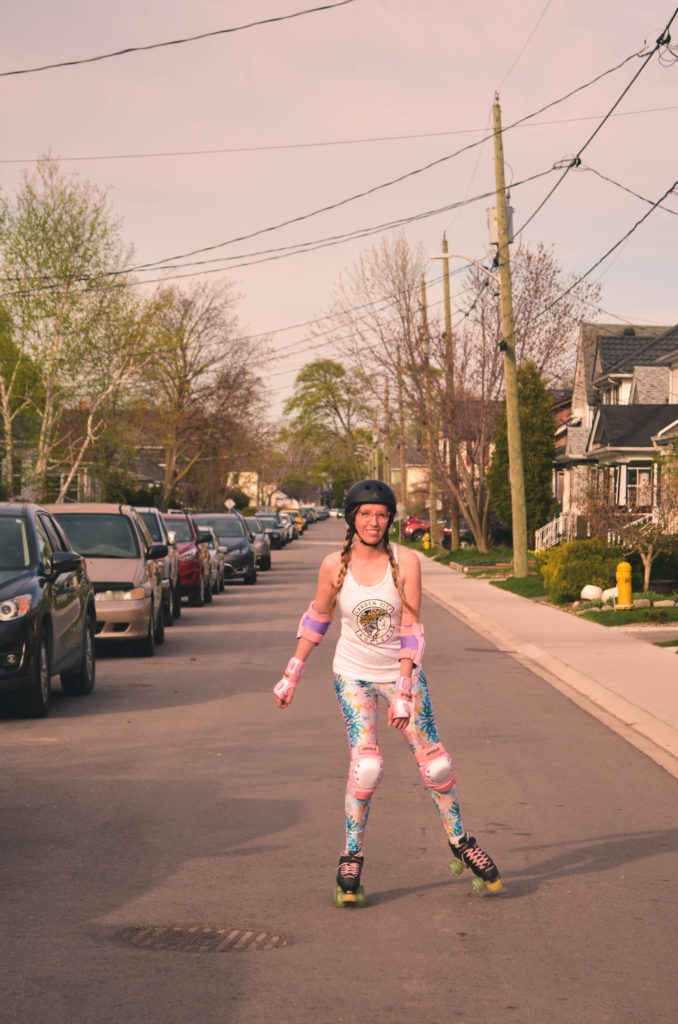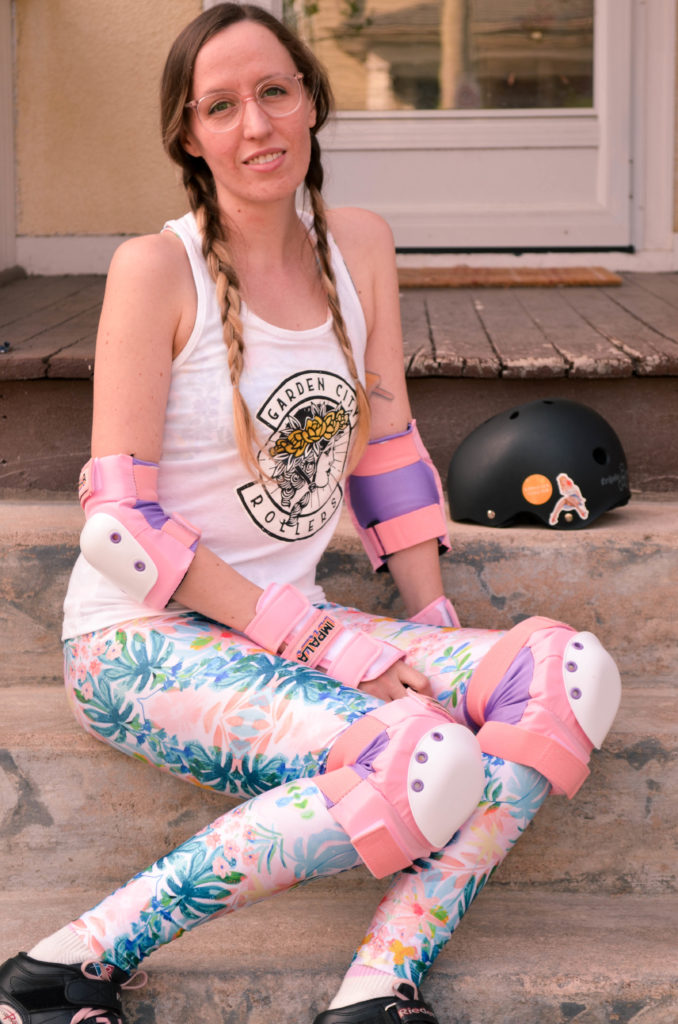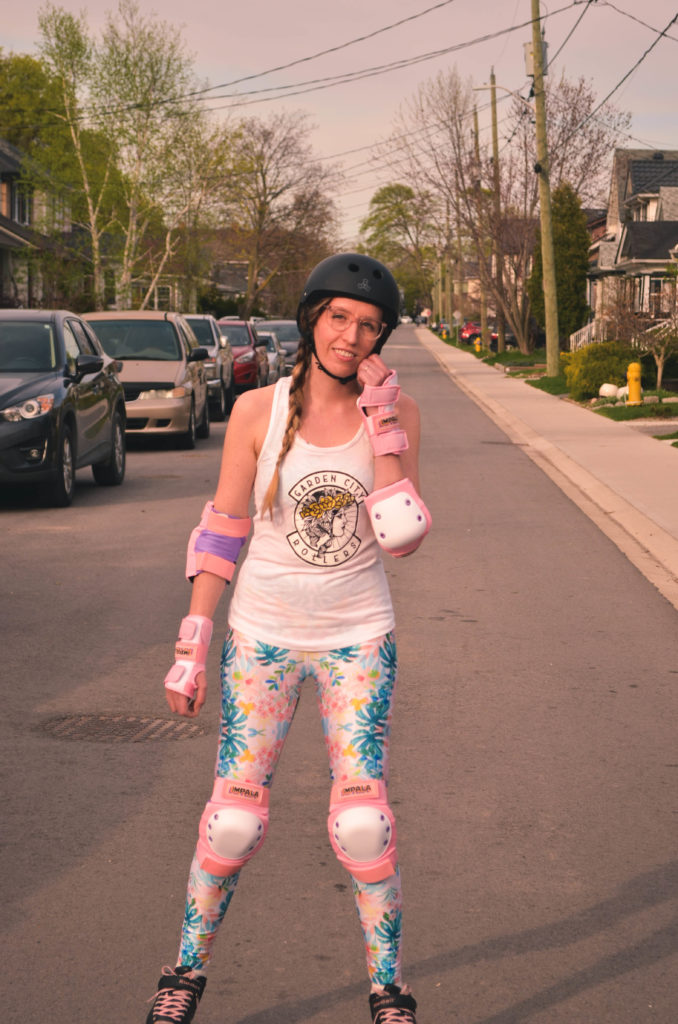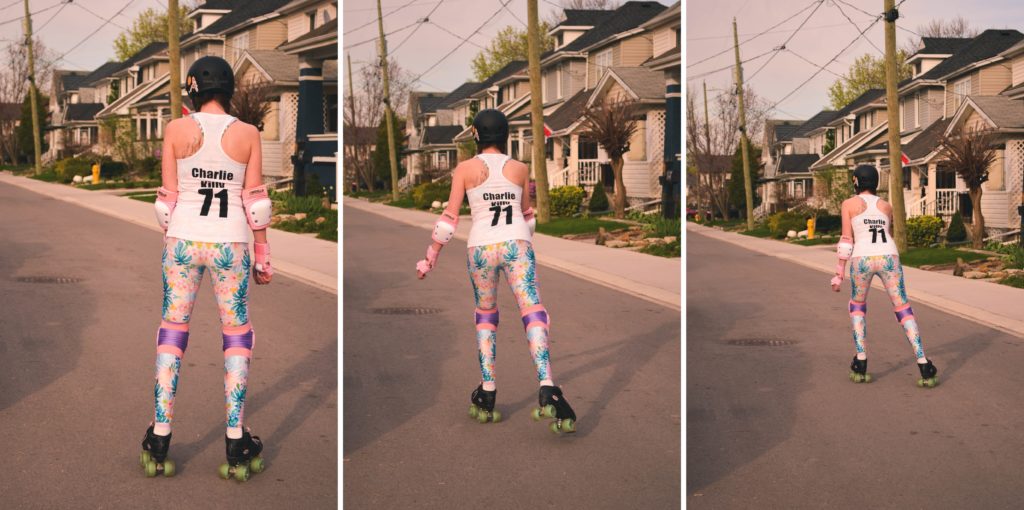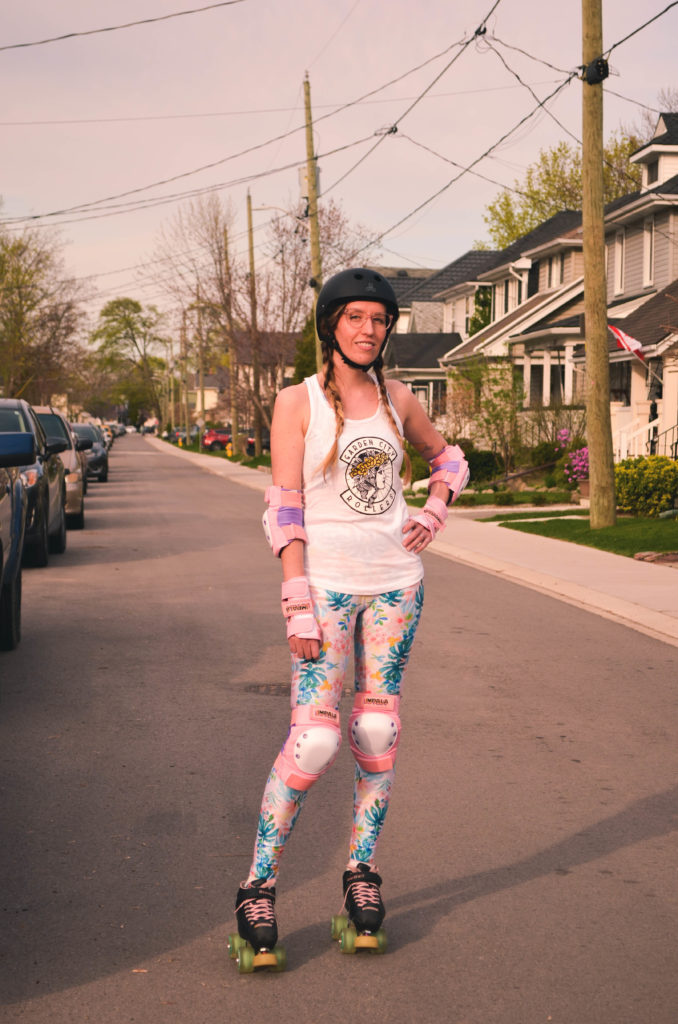 Glasses Warby Parker
Leggings & Sports Bra Pineapple Clothing*
Protective Gear Impala Rollerskates
*Use coupon code "melihar" at checkout or click this link to get 20% off your own new spring activewear from Pineapple Clothing!
All photos by Matt Harrison.