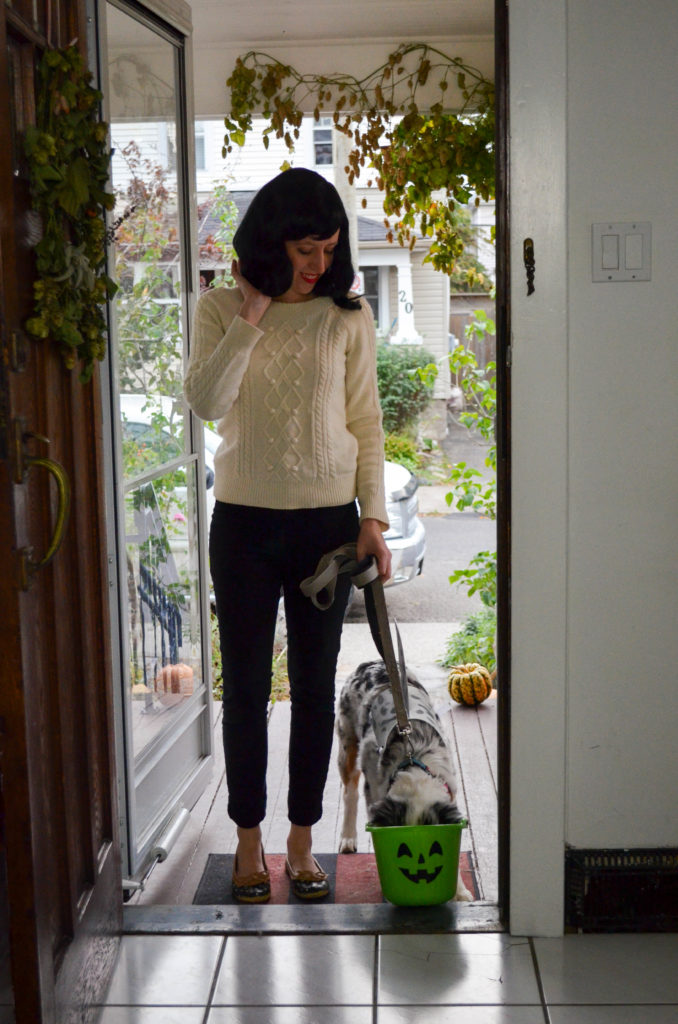 I haven't worn a costume for Halloween since my first year of high school. The very last time, I was watching scary movies with my two best friends on when we decided we would raid the giant box of elaborate, homemade costumes my mom had made over the years and go trick-or-treating at the last minute. It was fun but we all knew we were too old and it would be our last time.
I think most people stop dressing up because they feel like they are too old or mature for it, but I'm not sure why I never picked it back up. My mother is a talented seamstress and has made some of the most amazing, creative and unique costumes I've ever seen – and she still dresses up for costume parties. My brother's birthday is on Devil's Night so he never really stopped and always crafts impressive costumes. The house I grew up in was on a dark street with houses only on one side, so we didn't get many trick-or-treaters and last year was the first time since that I've lived somewhere they come at all.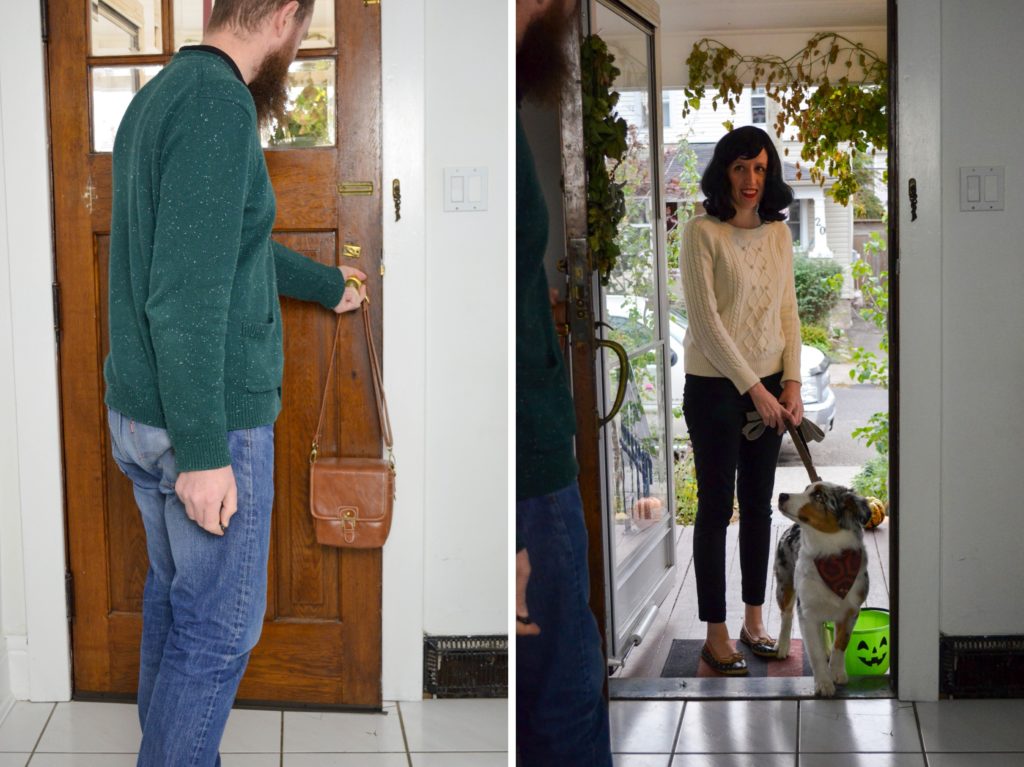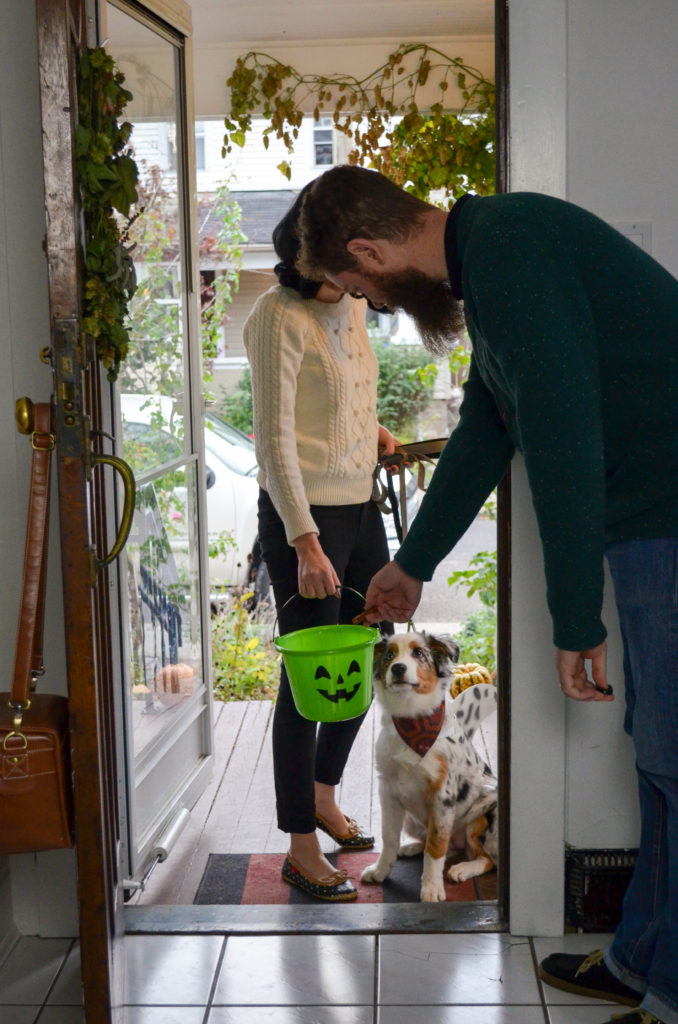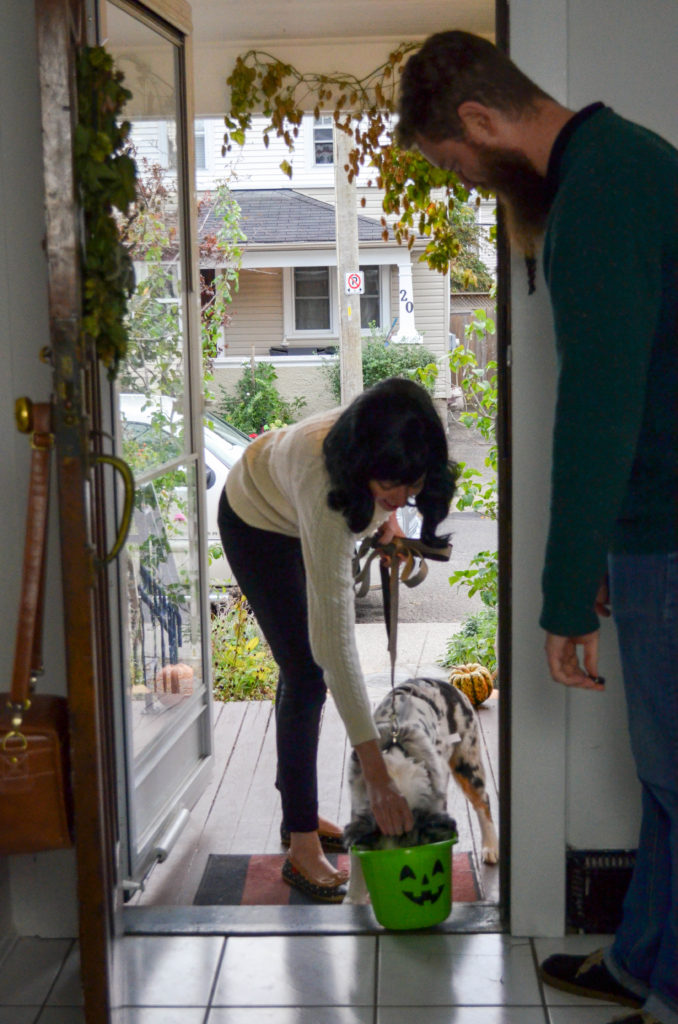 I've always regretted not acting on my costume idea when the day comes, knowing it means I now have to wait a whole year to try again. Last year was especially upsetting when I saw how much my new street gets into the spirit. So this year, with a house I can give out candy from and an adorable puppy I can dress up, I decided to use one of the easier to achieve costume ideas I've had over the years to ease back in with.
I bought myself a cheap wig and vintage-leaning sweater from the used clothing shop to pair with my favourite Laura Petrie-esque black jeans and for Pepper, a fancy, handmade and custom painted shark fin from Labrashark. Pepper stole the show at the Halloween party, but with that face, I didn't expect anything else.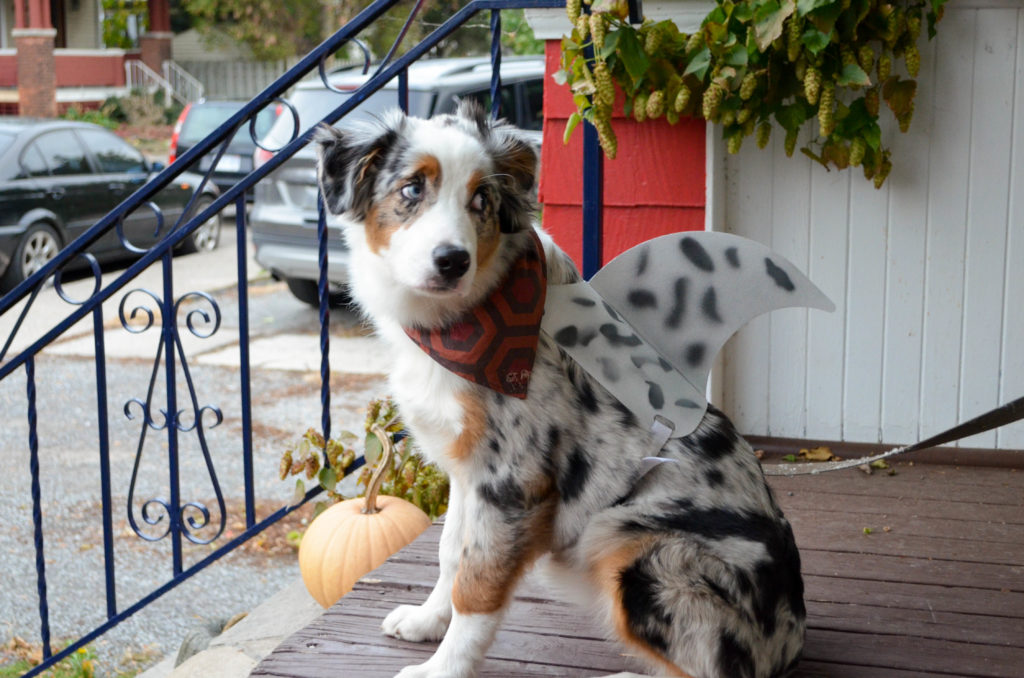 I'm so excited to choose and build next year's costume!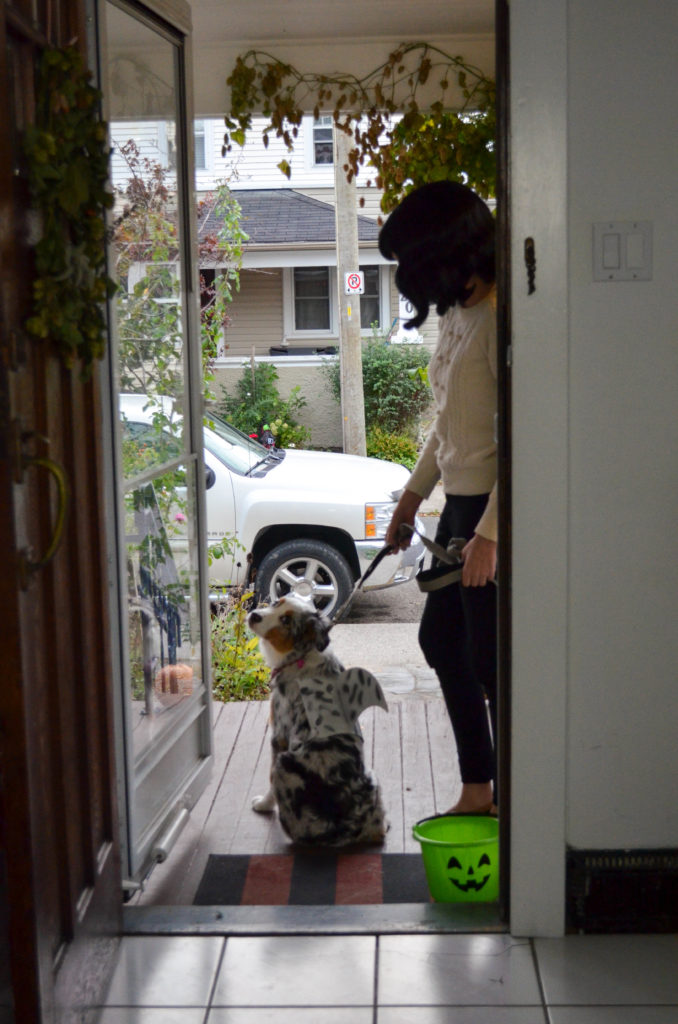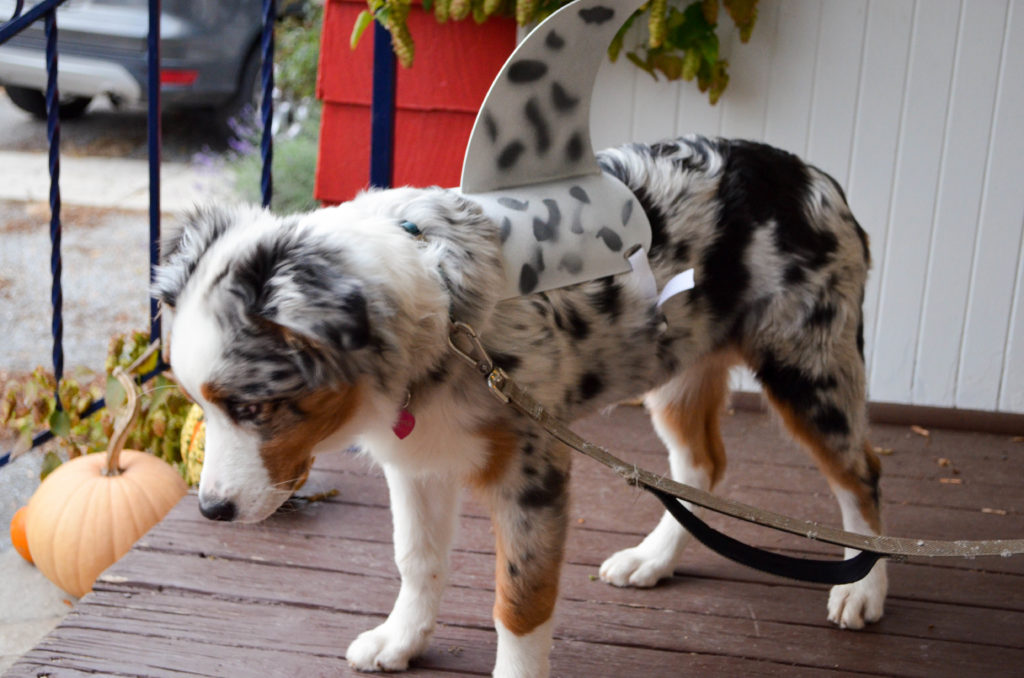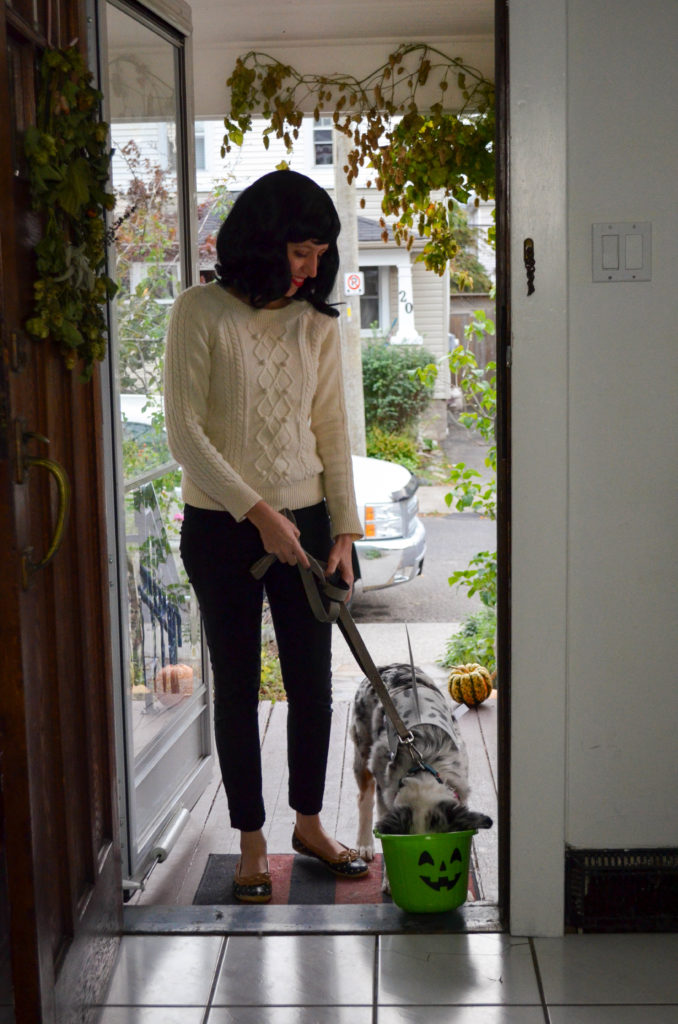 Wig Value Village
Sweater Value Village
Pants ModCloth
Shoes ModCloth
Pepper's Shark Fin Labrashark
Photos by me and Matt Harrison.