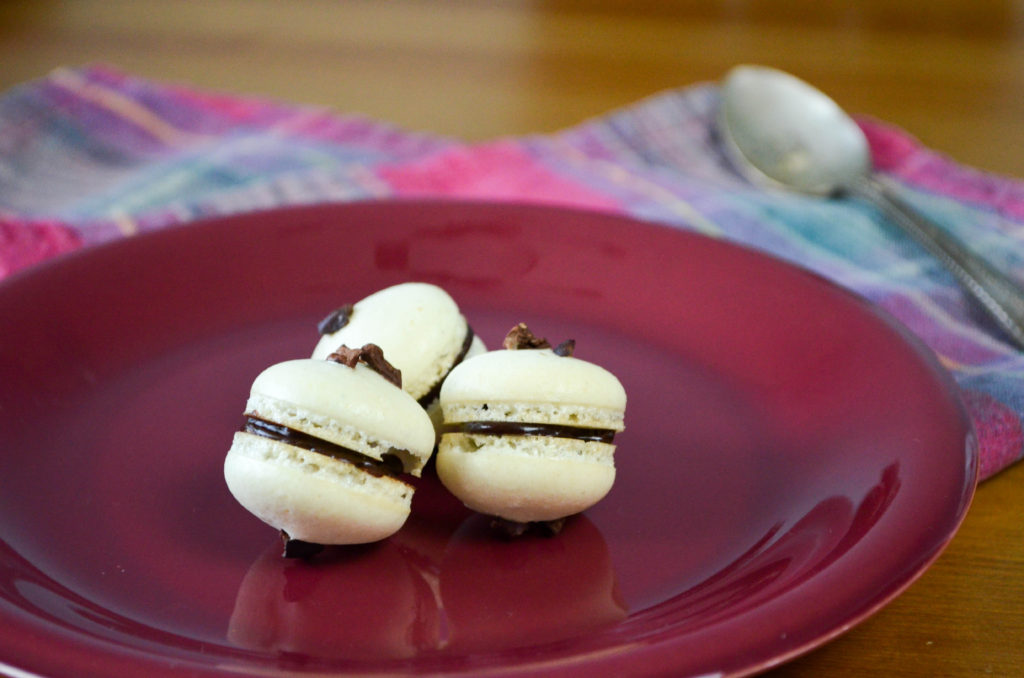 After years of making macarons, and still needing more practice, I stick with it because I love creating new flavours. Macarons can be tricky and time consuming to make, but they can take almost any flavouring imaginable and still come out lovely and delicious every time. They are one of my favourite foods to endlessly tinker with.
Today I made macarons inspired by my favourite cookie: chocolate chip. Macarons can be made in nearly every flavour, but they don't take large chucks well – flavouring must be in either liquid or powder form – so I made a standard almond/ vanilla flavour cookie and garnished with cacao nibs. To add more chocolate flavour, I filled the cookies with dark chocolate ganache.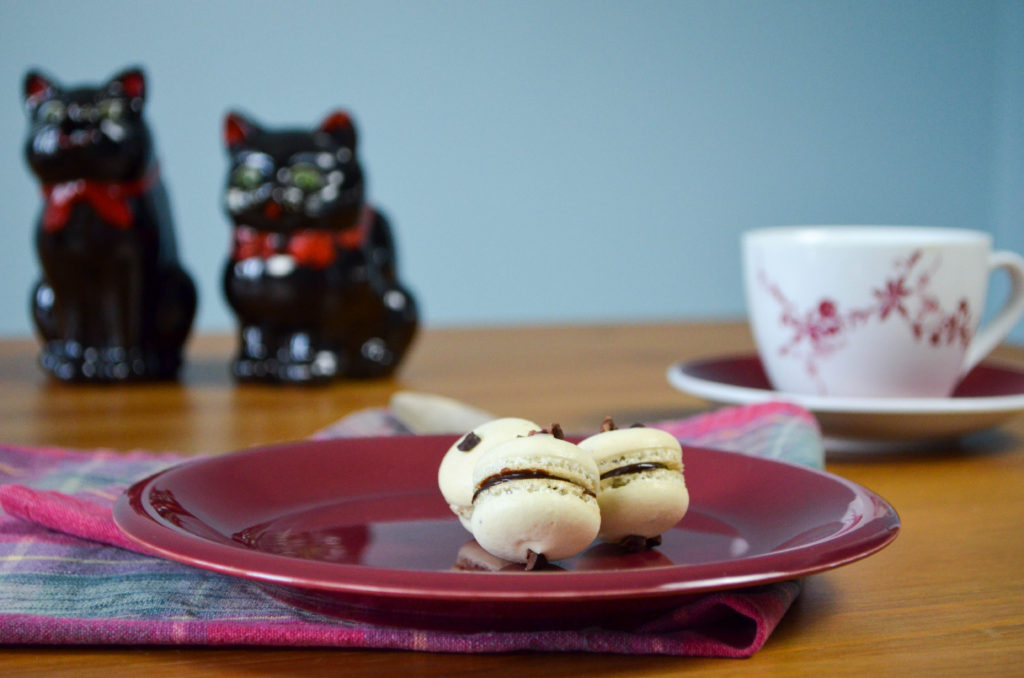 The combination turned out unbelievably well! Neither flavour overpowers the other. The garnish is cute and does a good job of letting you know what flavours to expect. They even taste a little bit like chocolate chip cookies while still holding on to that unique macaron sweetness. I made the mistake of having friends over before I had time to assemble the cookies. I had to beg them to "only eat the ugly ones" as they ravenously drizzled the still-warm ganache over the cookie halves and pounded back a dozen of them.
To make these chocolate chip cookie flavoured macarons, use your favourite recipes for plain vanilla macarons and dark chocolate (bitter) ganache. I used the recipes for Basic Macaron Batter and Bitter Ganache Filling from Hisako Ogita's I Love Macarons. I also added a few pieces of cacao nibs to the top of each cookie before drying and baking.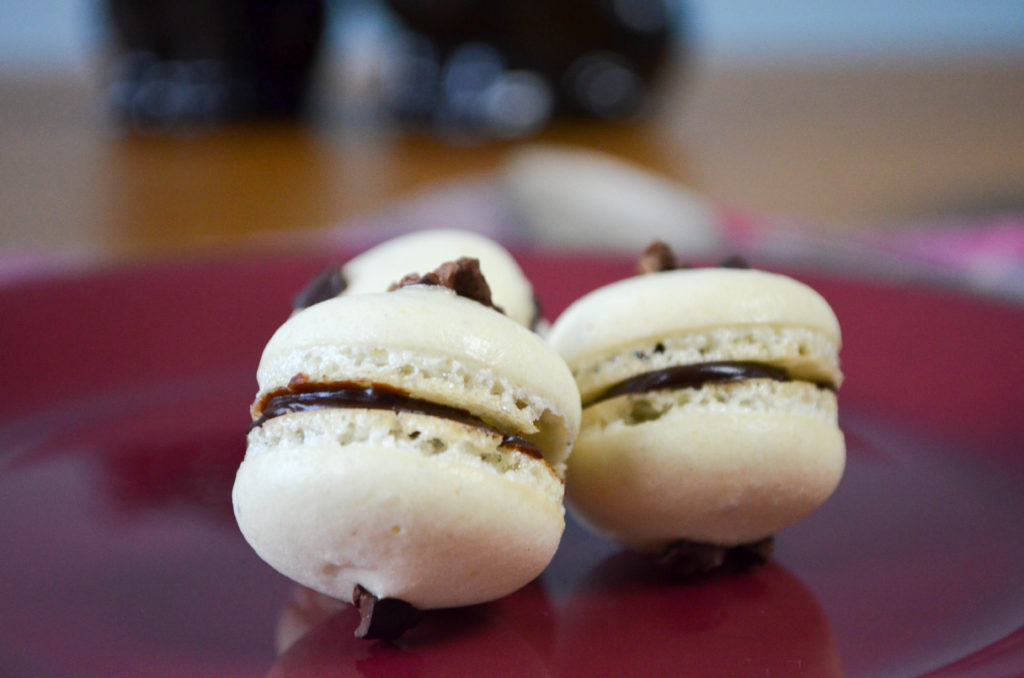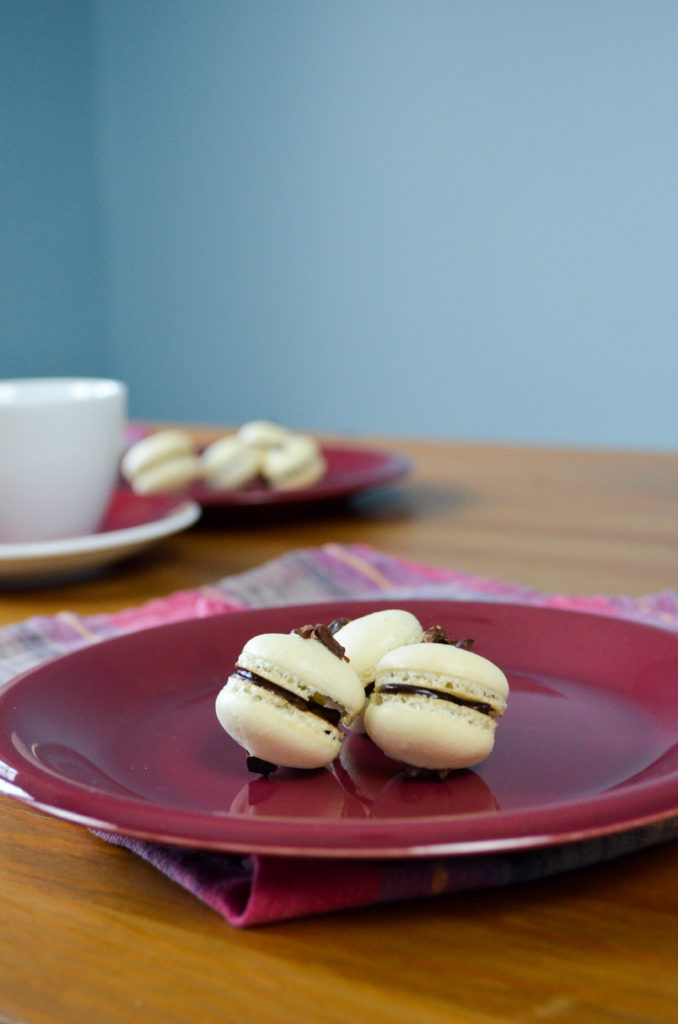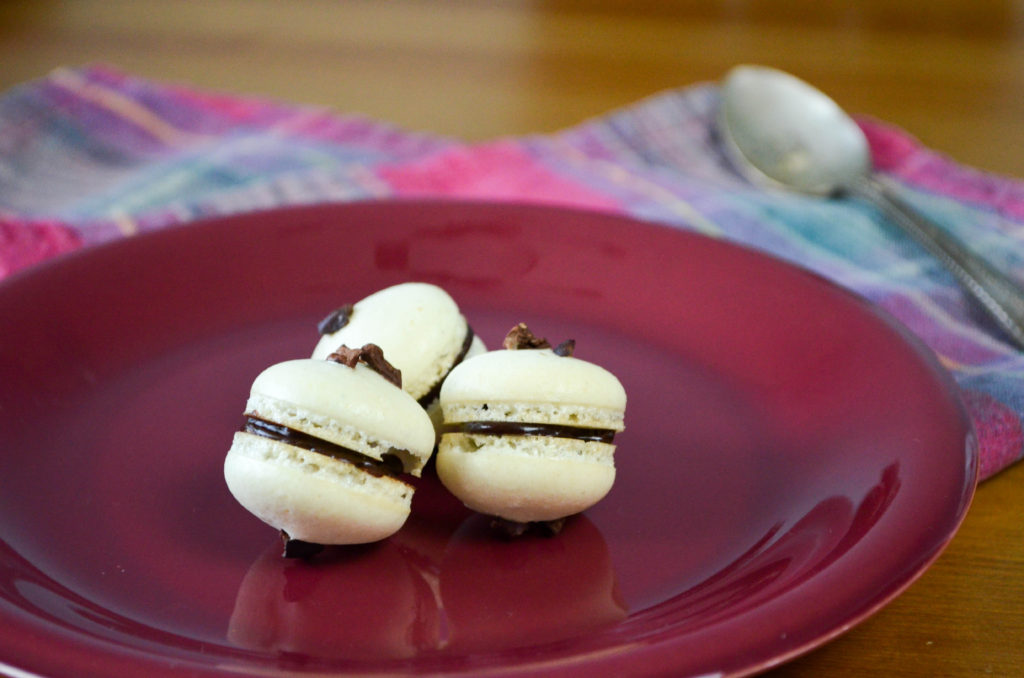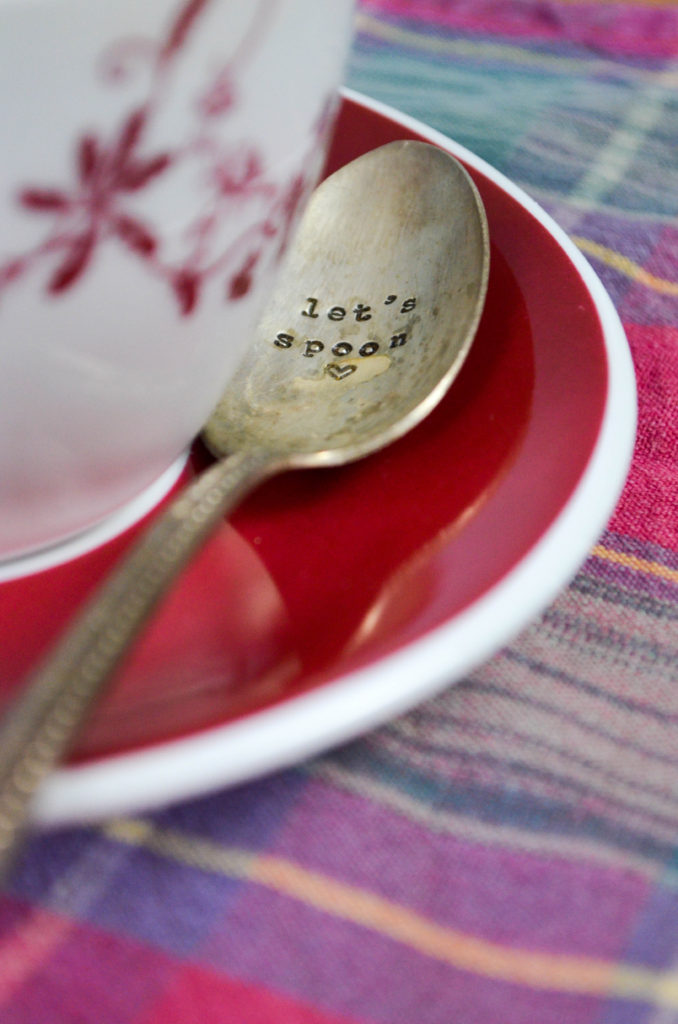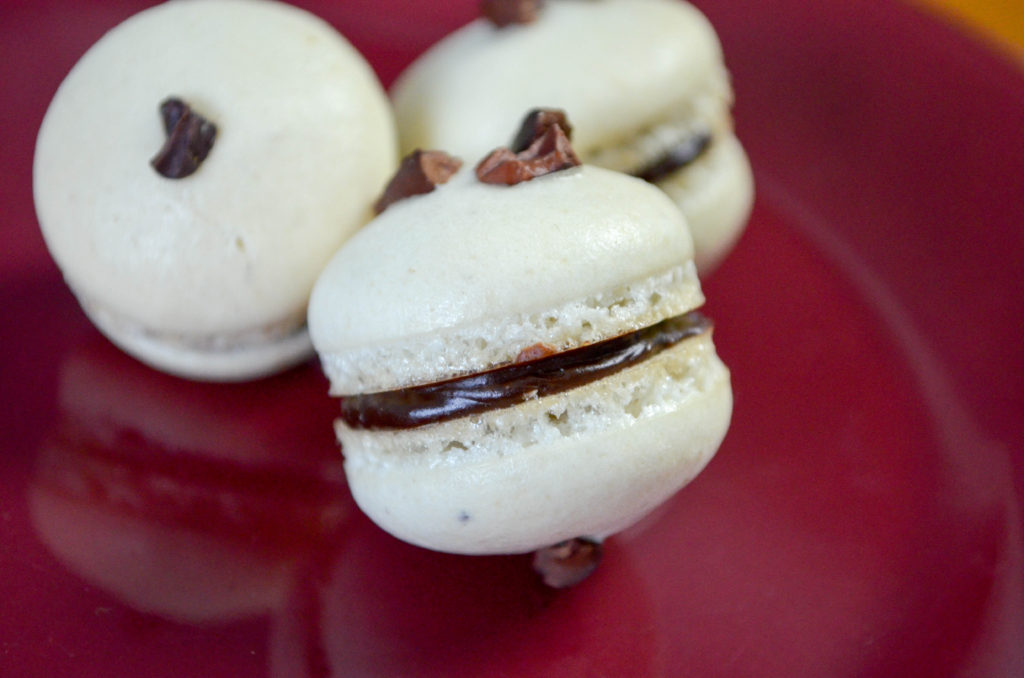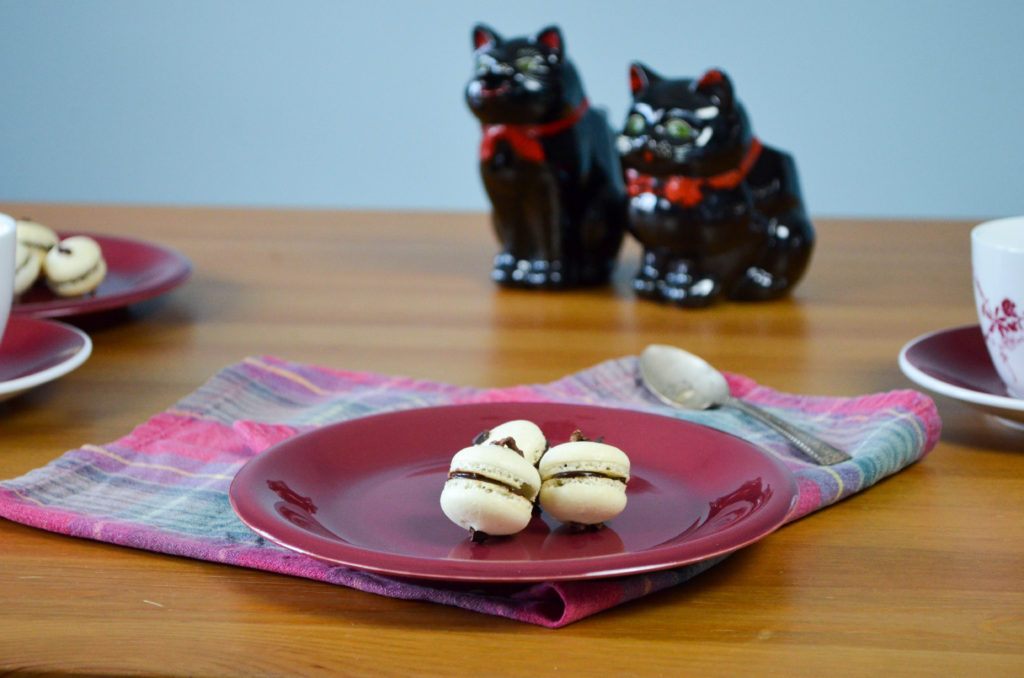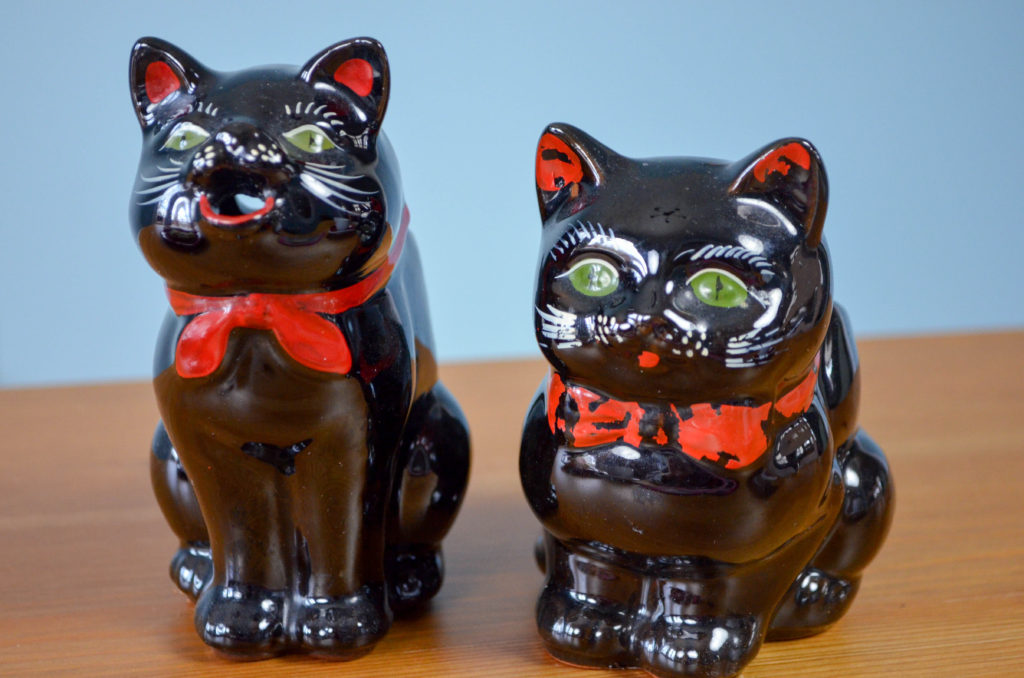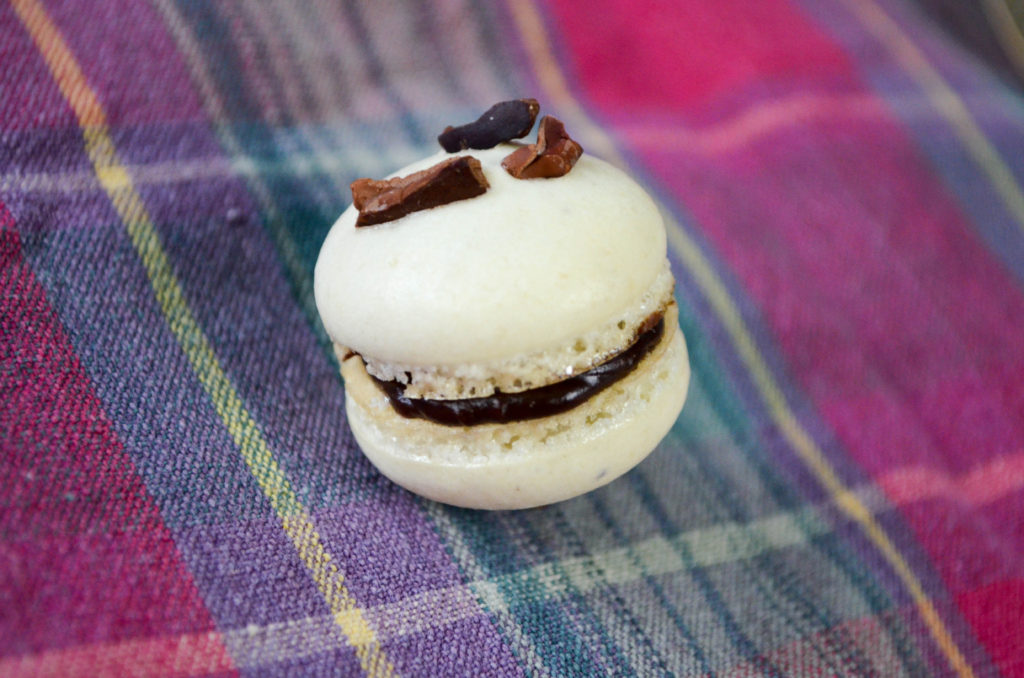 All photos by me.