These colourful cookies with fluffy marshmallow clouds will be sure to perk you up on even the rainiest of spring days.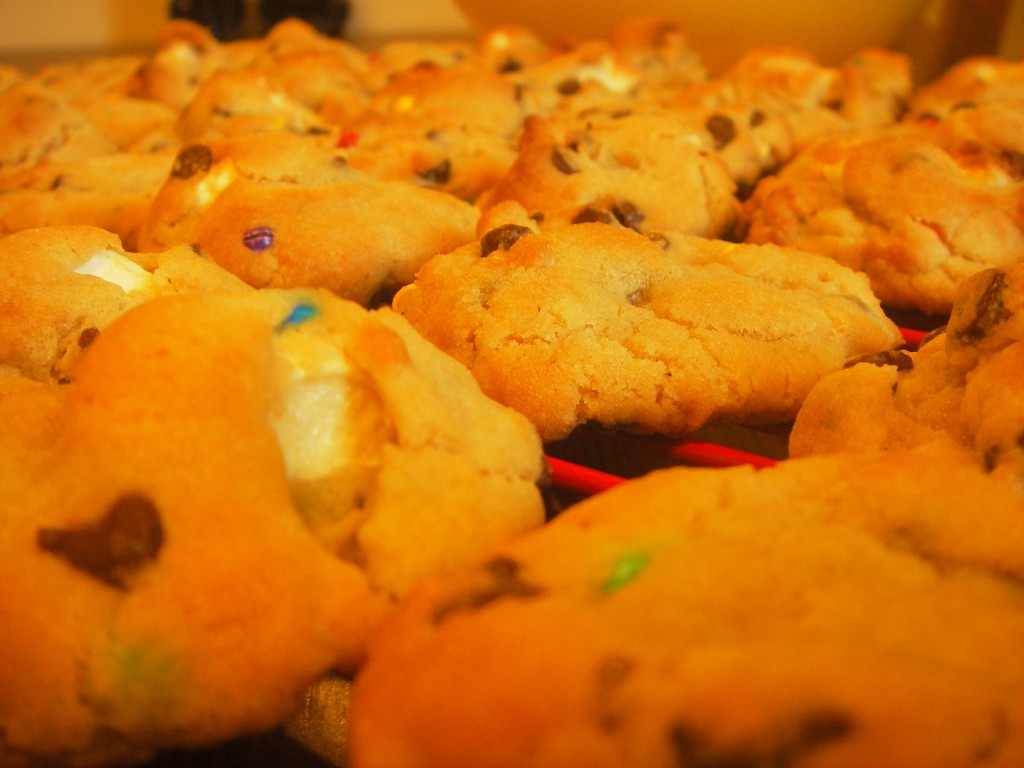 Ingredients:
1 cup                           Shortening
¾ cup                         Brown Sugar
¾ cup                         White Sugar
2                                   Eggs, Beaten
1 ½ tsp                       Vanilla
2 ¼ cups                    All Purpose Flour
1 tsp.                            Baking Soda
1 tsp.                            Salt
1 cup                            Mini Marshmallows (Homemade recipe here)
¾ cup                          Mini Chocolate Chips (Semisweet)
¼ cup                          Spherical, Rainbow Coated Chocolate Sprinkles
Directions:
Preheat oven to 375°F. Cream shortening in a large bowl. Add sugars, beaten eggs and vanilla, stir to combine. Add flour, salt and baking soda, stir until almost together. Add marshmallows, chocolate chips and sprinkles, bring together with your hands. Form into 1 ½ inch balls and place on a cookie sheet lined with parchment paper. Bake 6 – 8 minuets. Let stand briefly on cookie sheet before moving to a cooling rack to cool. Makes approximately 50 cookies.