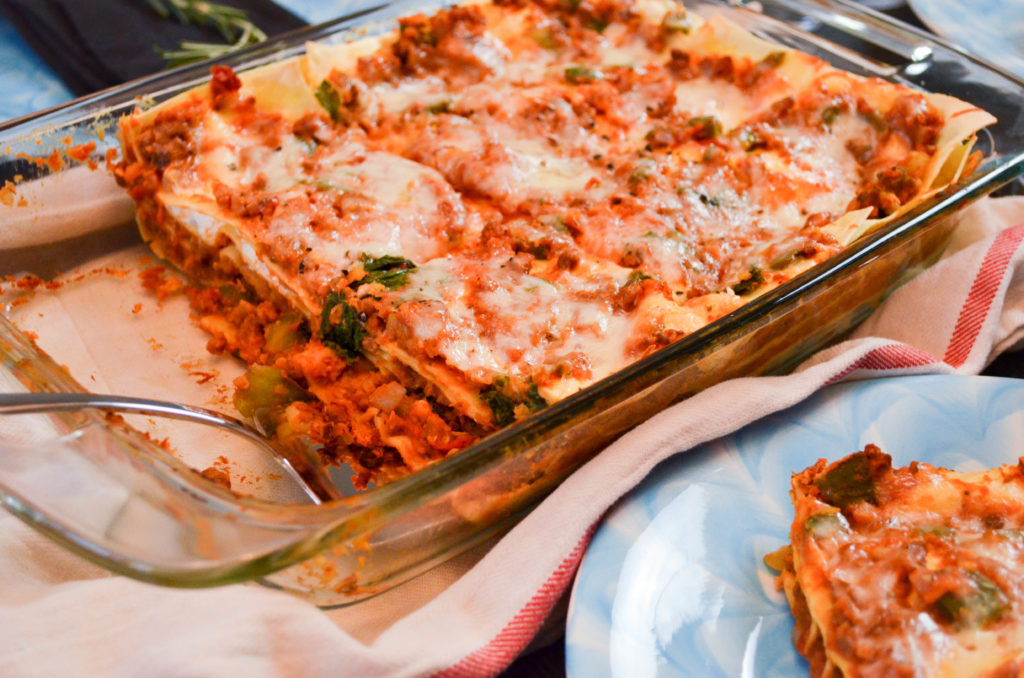 I've been making some variation of this "lazy" lasagne all of my adult life. I call it lazy because it doesn't involve any fancy bechamel or ricotta layers and doesn't require you to make your own sauce completely from scratch. There's still a long list of ingredients, lots of chopping and dicing to do and lots of opportunity to add love, but it's not an all day affair. Adapting my recipe to be vegetarian, and then adapting it again to be packed full veggie protein sources, over the past few months has added a few more ingredients and steps, but I would still call it a happy medium between instant and scratch.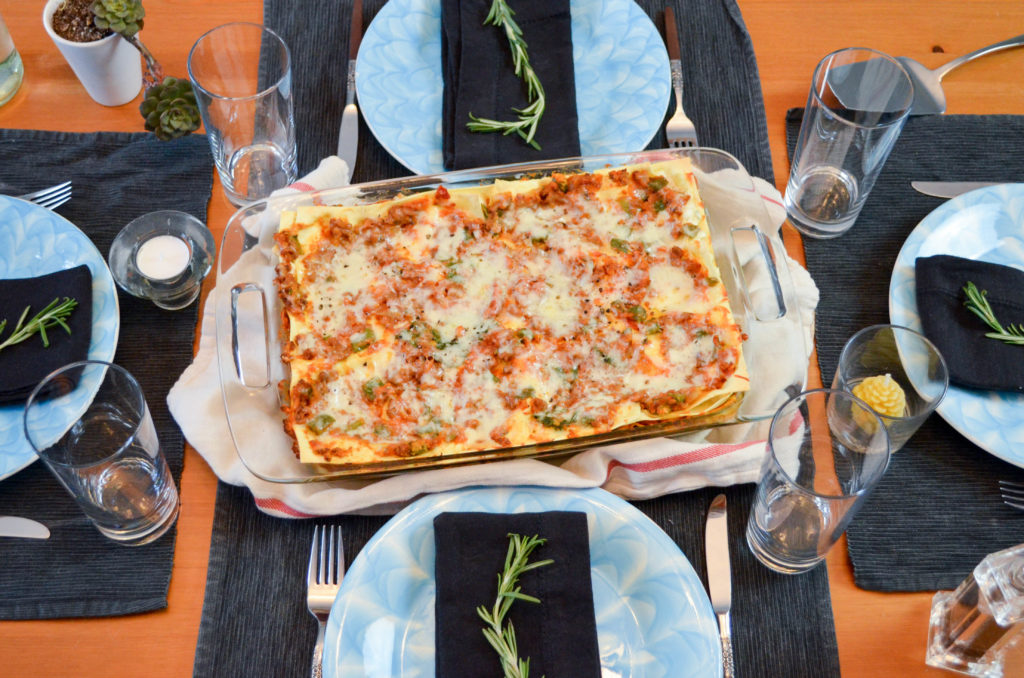 This lasagne is packed full of vegetarian-friendly protein sources and fibre. Switching my recipe from ground beef based to vegetarian has made it much more hearty, healthy and filling! With protein coming from the lentils, mozzarella, Parmesan (make sure you find vegetarian cheeses made without rennet, or just skip the Parmesan), veggie ground round, cottage cheese and kale, I would bet it comes pretty close to having as much protein as a regular meat lasagne, maybe even more.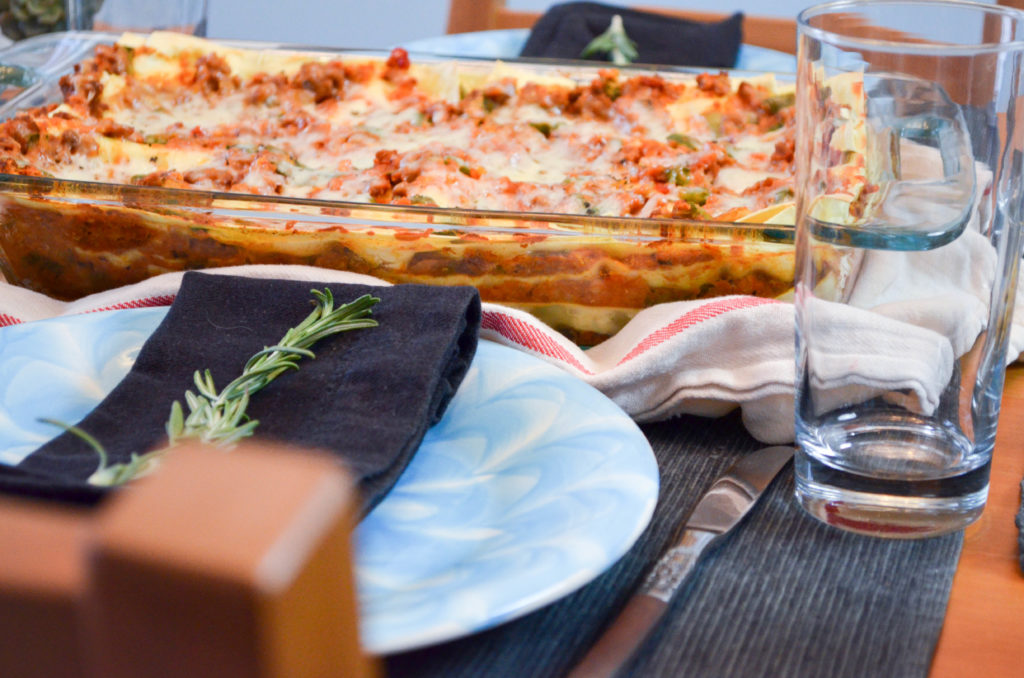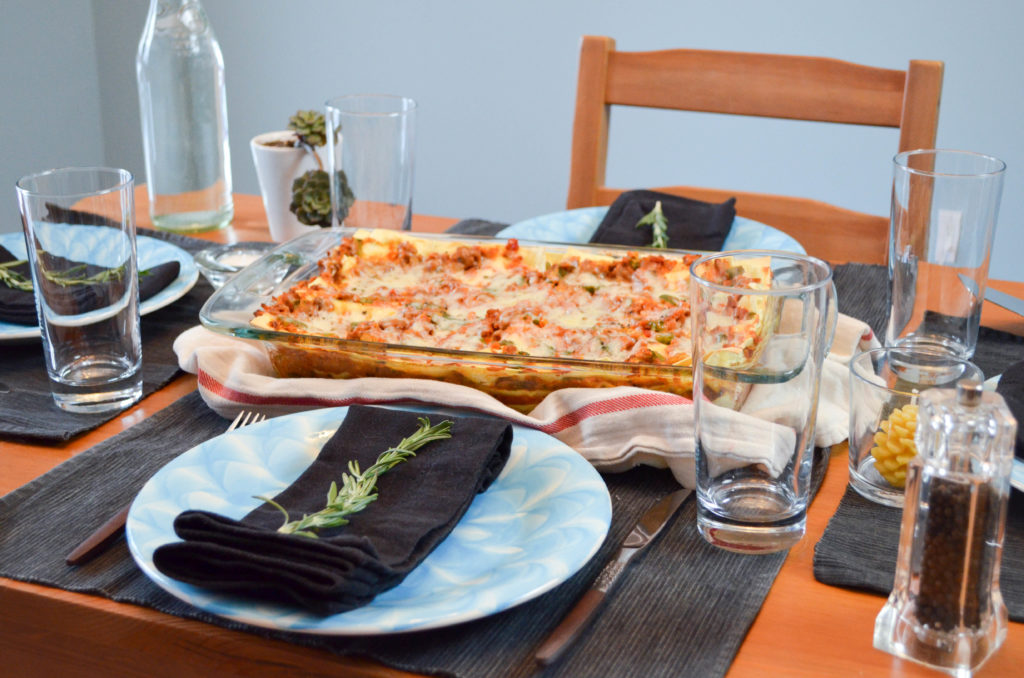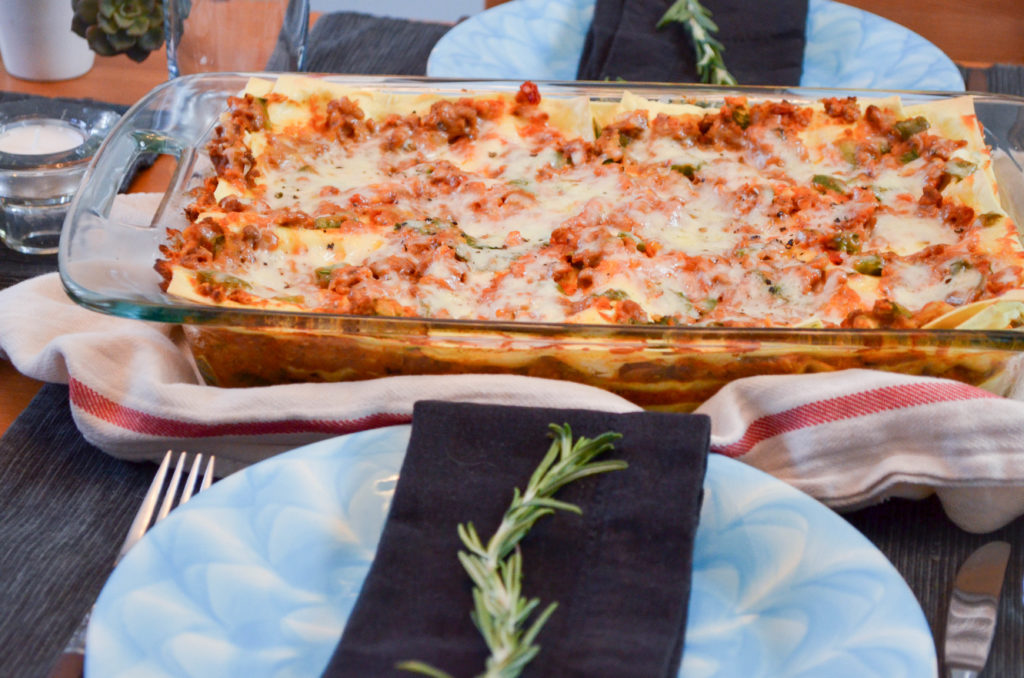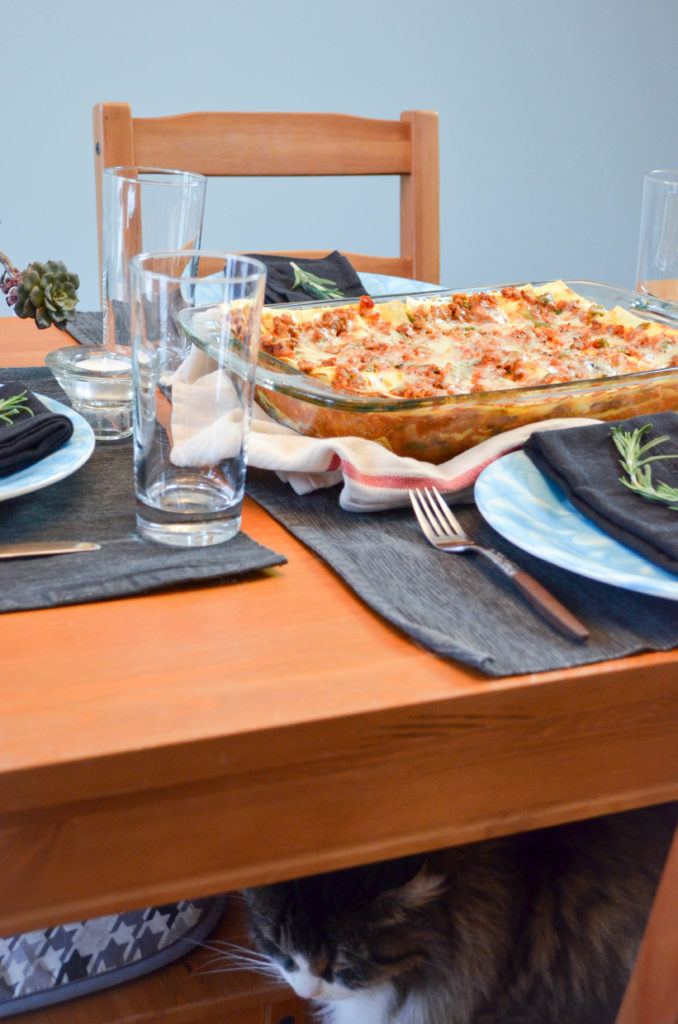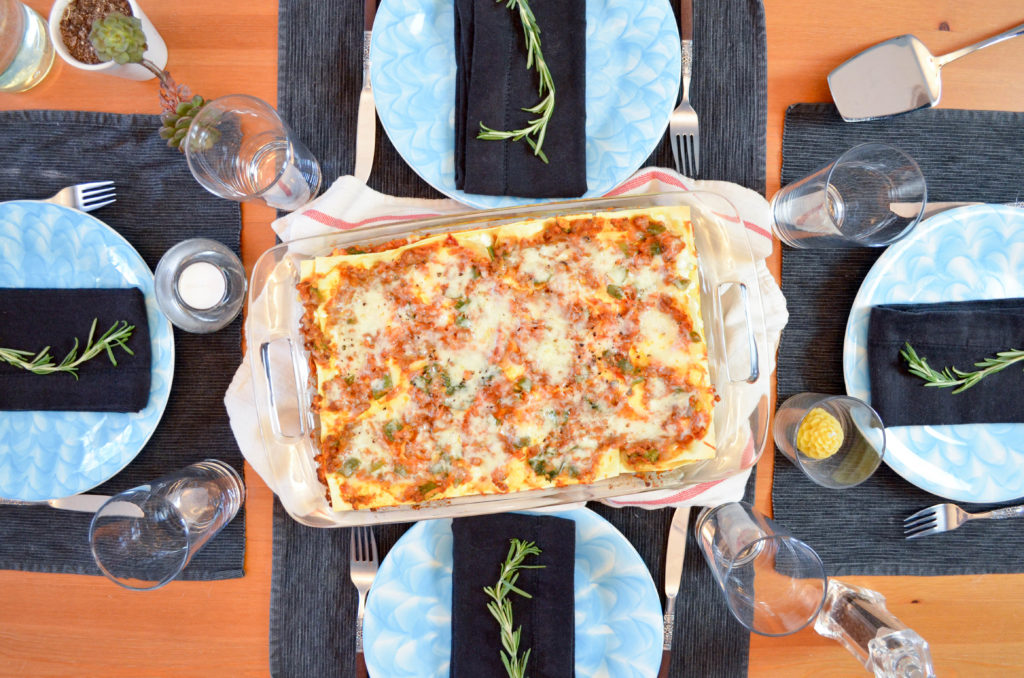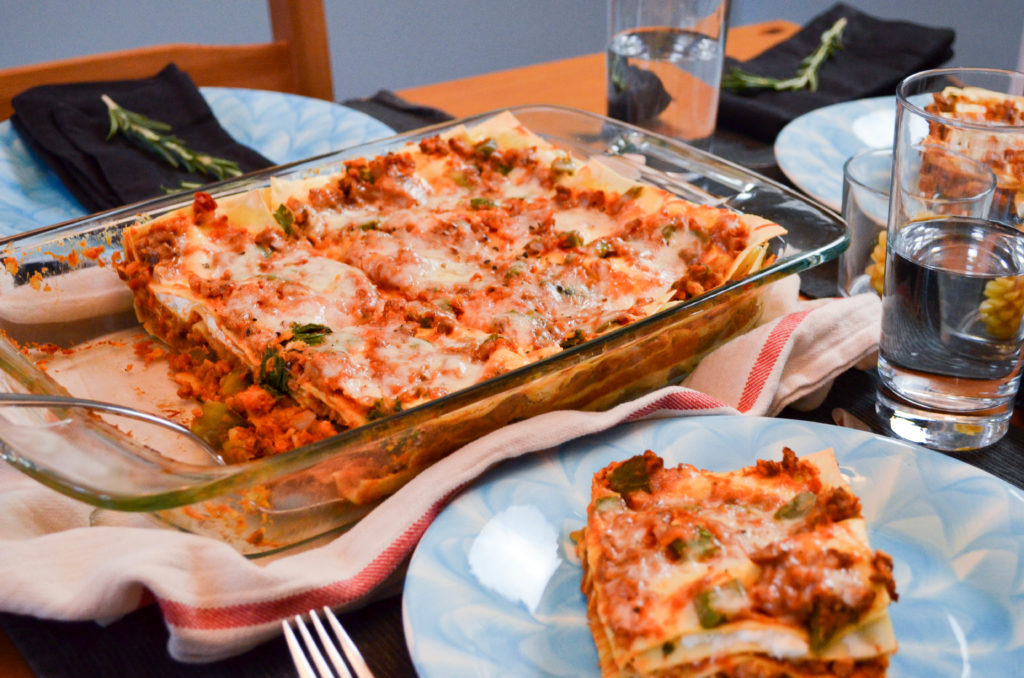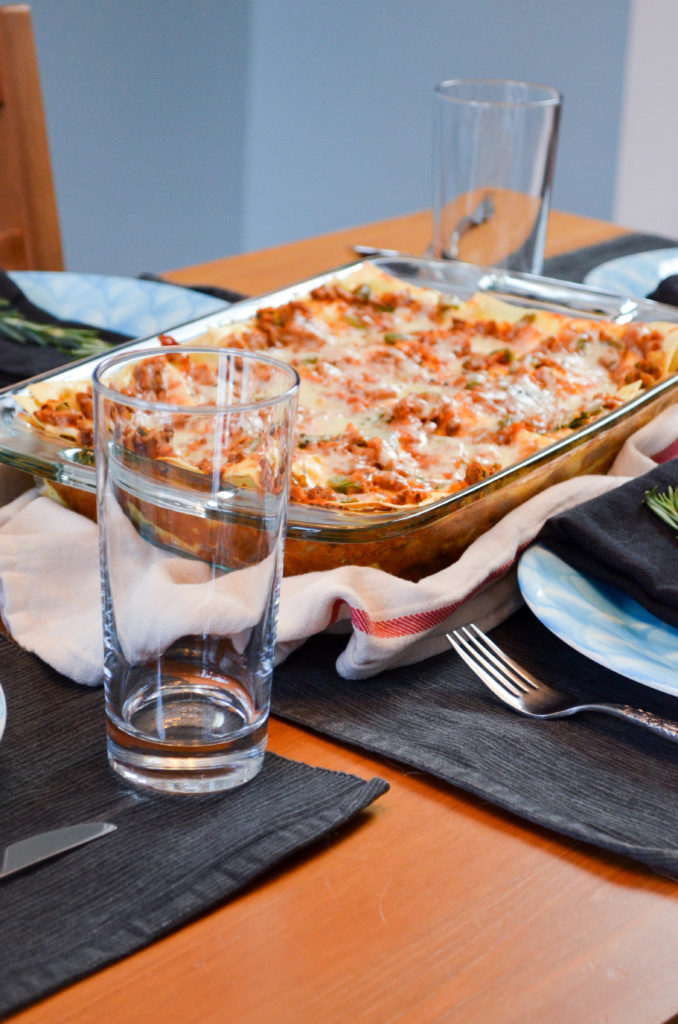 High Protein Vegetarian Lazy Lasagne
Serves 4 as a main, 8 as a side.
Ingredients
1 cup red lentils
1 small onion, diced
1 green pepper, chopped
3 cups shredded mozzarella
4 spines of kale, leaves picked
1 clove garlic, minced
1 portion "veggie ground round"
3 cups prepared pasta sauce
1-3 tsp sriracha
1/3 cup vegetarian Parmesan
2 cups cottage cheese
3 springs of thyme
1 package fresh lasagna sheets
pepper
Method
Cook lentils according to package directions, set aside.
Add garlic and onion to large pan with olive oil over medium heat. Cook until soft.
Add green pepper and cook until soft.
(Optional) Add a handful of sliced mushrooms at this point and stir in if you like, I don't because I'm allergic.
Place kale on top to wilt for two minutes.
Add veggie ground round, break up and stir in. Heat through and then add cooked lentils.
Remove from heat and stir in prepared pasta sauce. Season with sriracha and pepper.
Preheat oven to 350 degrees Fahrenheit.
Spread a large spoonful of this filling into the bottom of a 9×13 pan to prevent sticking.
Form a layer of lasagna sheets in the pan. Spread 1/3 of filling on top. Sprinkle with 1/3 of mozzarella and Parmesan.
Form a second layer of lasagna sheets and another 1/3 of filling. Sprinkle again with another 1/3 of mozzarella and Parmesan.
Form a third layer of lasagna sheets. Mix thyme into the cottage cheese and spread on top.
Form the final layer of lasagna sheets and filling. Top with remaining mozzarella and Parmesan.
Cover the lasagne with foil and bake on the centre rack for 35 minutes (or according to the pasta package instructions).
Remove foil and bake for another 5-10 minutes, or until cheese is browned and bubbling.
Let stand 10 minutes before serving.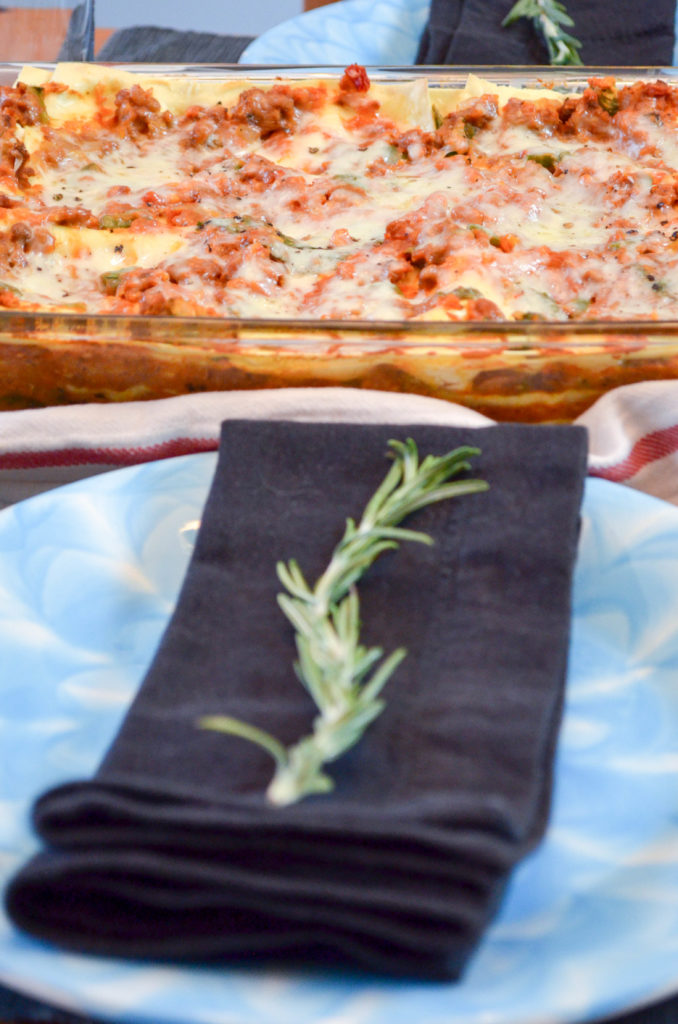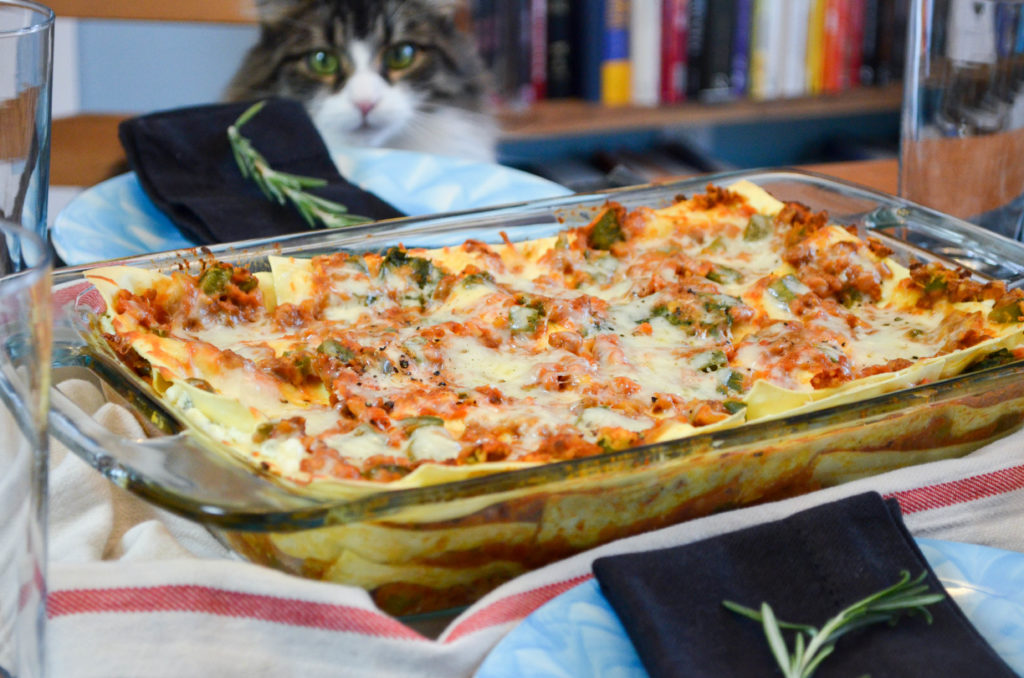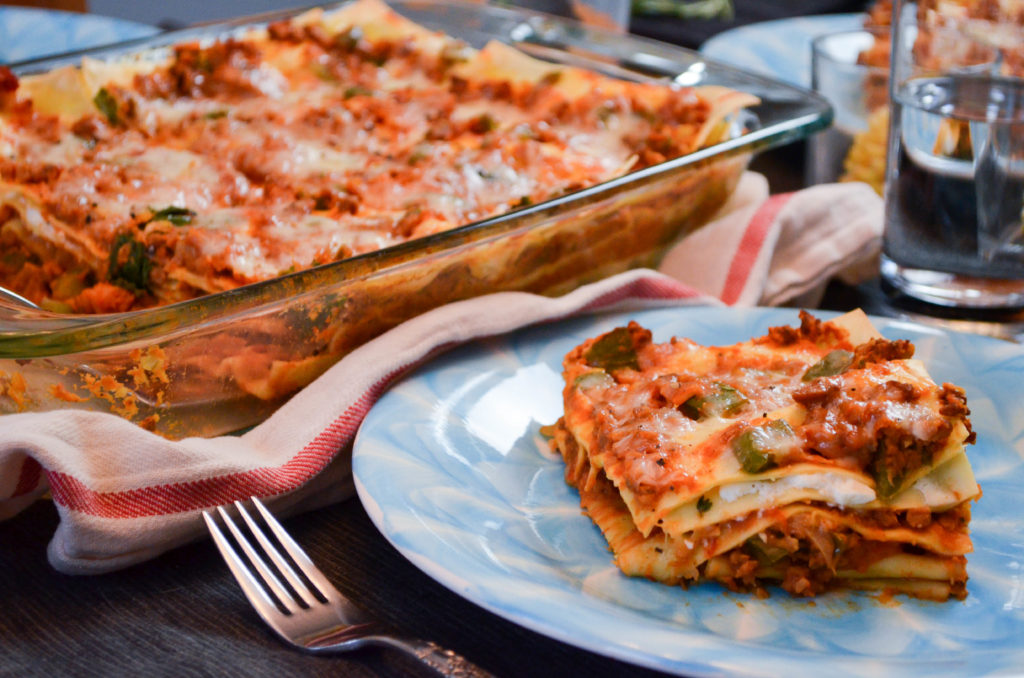 All photos by me.