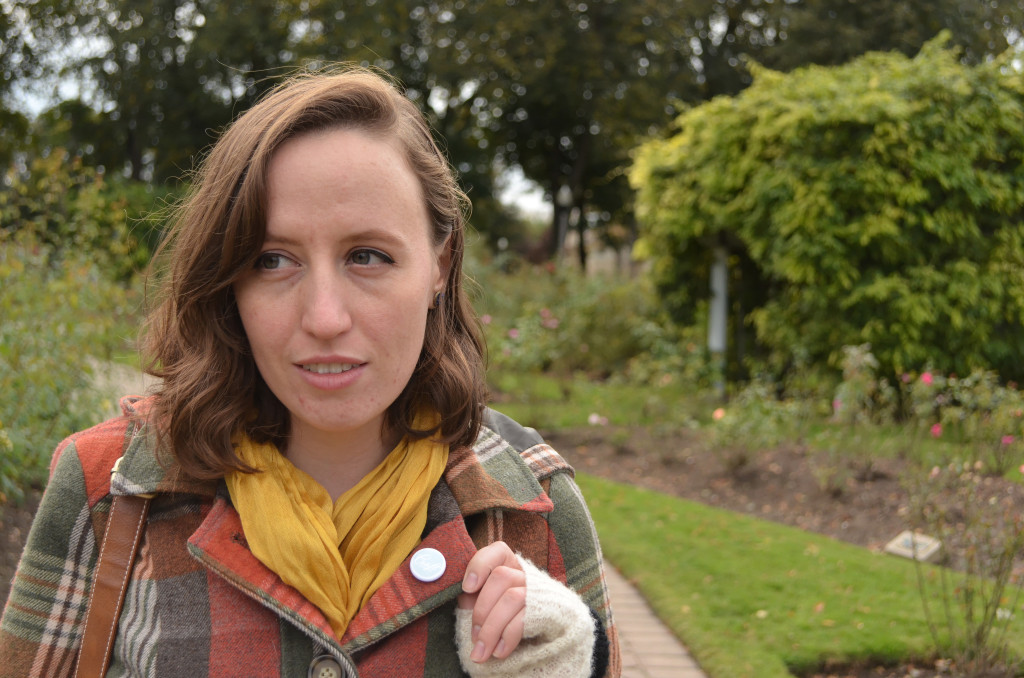 I can't really recall the last time I wore sweat pants outside of the gym. I remember ripping the knee in a pair while catching snails with a friend (so we could put them in the little habitats we had built for them in old margarine containers) when I was in grade two. That was probably one of the last times.
Sweat pants were never really my thing. Once I started choosing my own clothes, I became a jeans and t-shirt tomboy who sometimes wore a dress… on special occasions… as long as it wasn't pink. I've always been a big fan of pajamas, though. I've been known to change into them at sunset in December – around 4:30 pm in these parts – and leave them on until well after breakfast, but I would never leave the house or entertain guests in them. Sweat pants, and tights-as-pants, for that matter, seem to form a grey area between the pajamas / street clothes divide. I guess I just can't handle the ambiguity.
This is how I typically dress for a day of running errands downtown, taking the long way home and then cuddling up to watch a movie.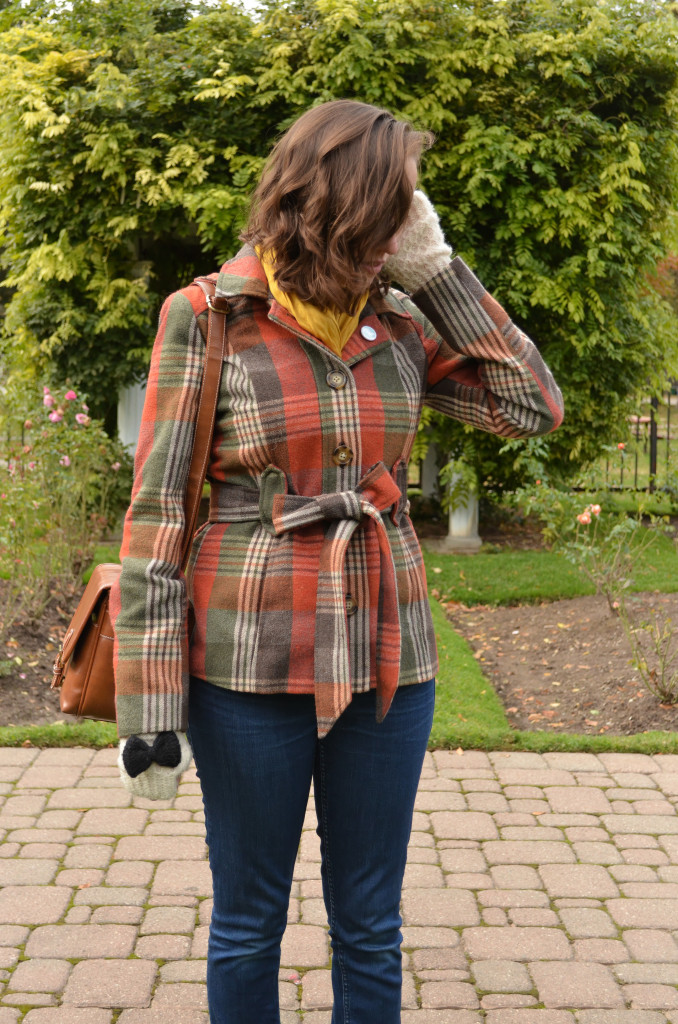 Jacket ModCloth (old)
Jeans Gap (old)
Scarf ModCloth
Gloves ModCloth (old)
Camera Bag Amazon
Button Craft Arts Market
Photos of me by Matt Harrison. All others by me.