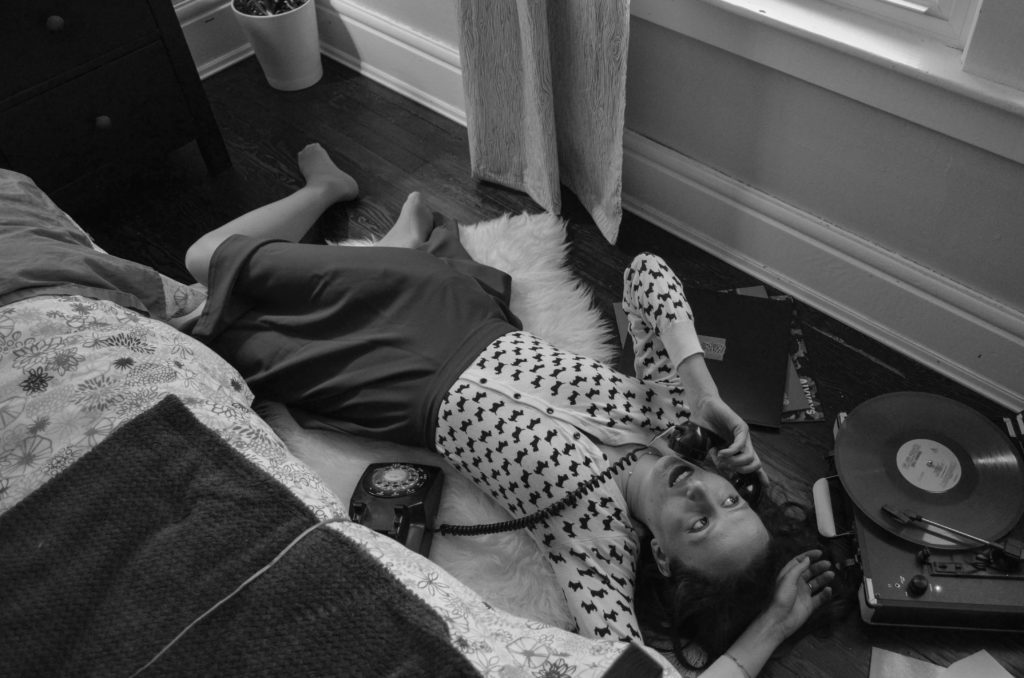 I've always wanted to be one of those people who is organized enough to own a favourite piece of clothing in multiple colours. I never seem to be on the ball enough to go back and grab the same style in a second hue or print after falling in love with the first. I've also always wondered, while watching others do it, if this makes good wardrobe building sense.
I bought this skirt from ModCloth a couple of years ago, in yellow, and immediately loved it. I love the colour, the cut, the way it moves and the way I can style it to suit every season. I get compliments nearly every time I wear it and it's always the first thing I toss in my suitcase when packing for an adventure. I've already had to mend it twice and will be utterly heartbroken when it dies.
I've been aware since I bought the skirt – and agonized over the colour choices – that ModCloth sells the style in a rainbow of colour options. I've kept the notion that I might buy it again tucked in my back pocket but never thought I would pull the trigger; the fashion world is so vast and life's too short to explore the same place twice, right? But then I saw my beloved skirt on sale, in red, and decided to see what this complete collection thing was all about.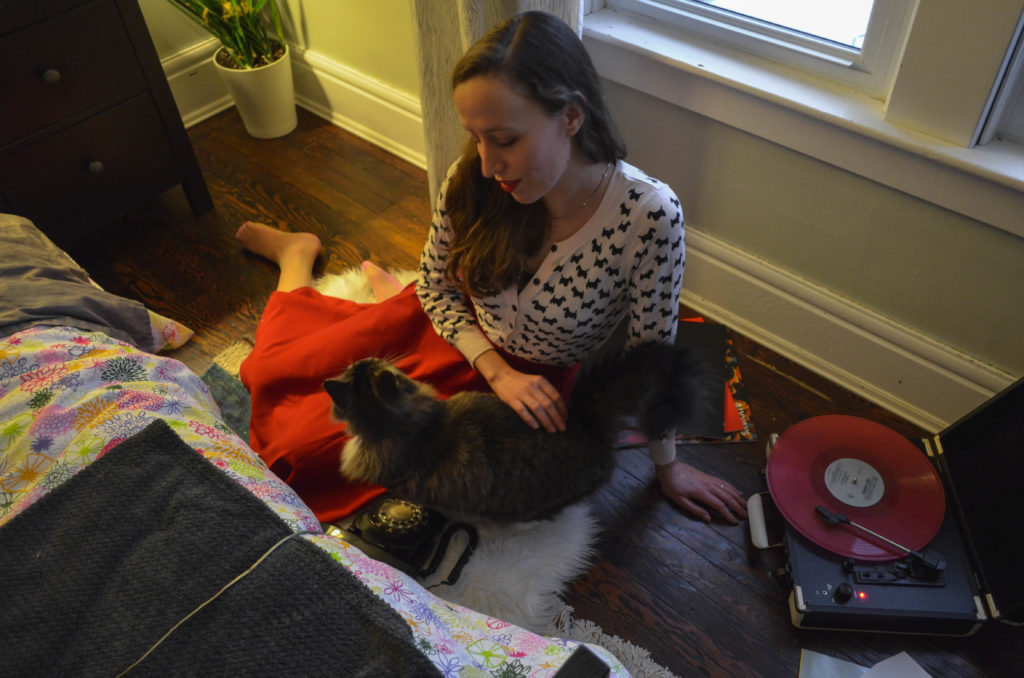 Let me say, I'm so glad I did. I love this skirt as much as the first! The neat thing is, I already know exactly how to wear it… because I sort of already owned it. It seem to me to make good sense when assembling a wardrobe, even on a budget. You know it's going to work with your overarching style, and match the other pieces already in your collection, because you've previously tested it. The longevity of the new investment seems solid too. The risk of the new piece falling out of style or you falling out of love with it are low when the rewards of old one have been so great.
I think I've been converted to this way of thinking and shopping. Maybe I'll become one of those people with the gorgeously curated closet holding a full rainbow of their favourite pieces.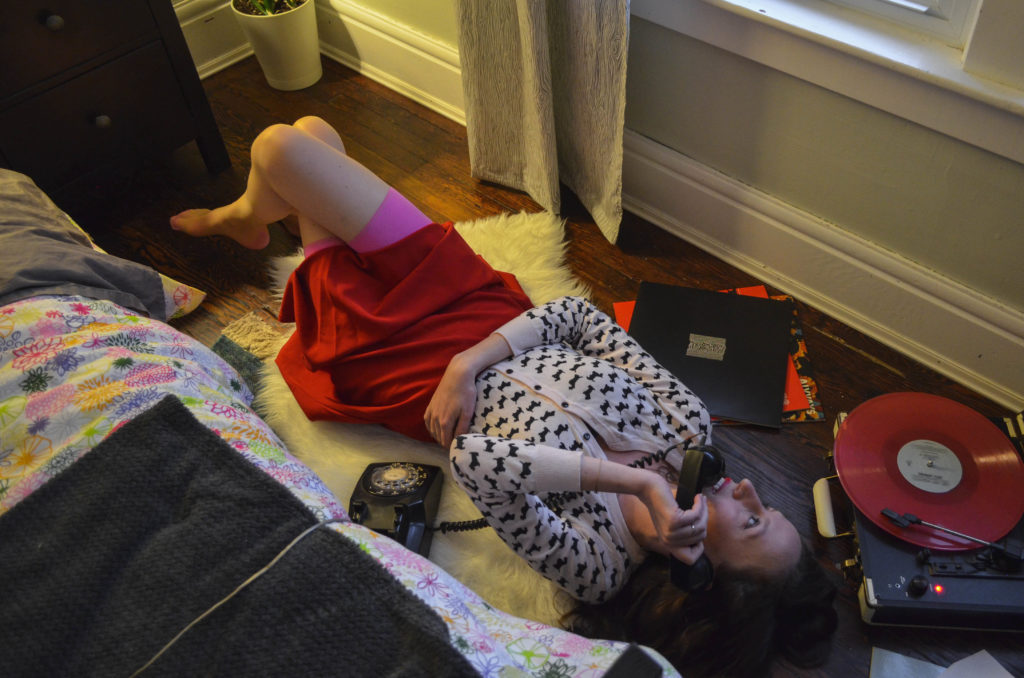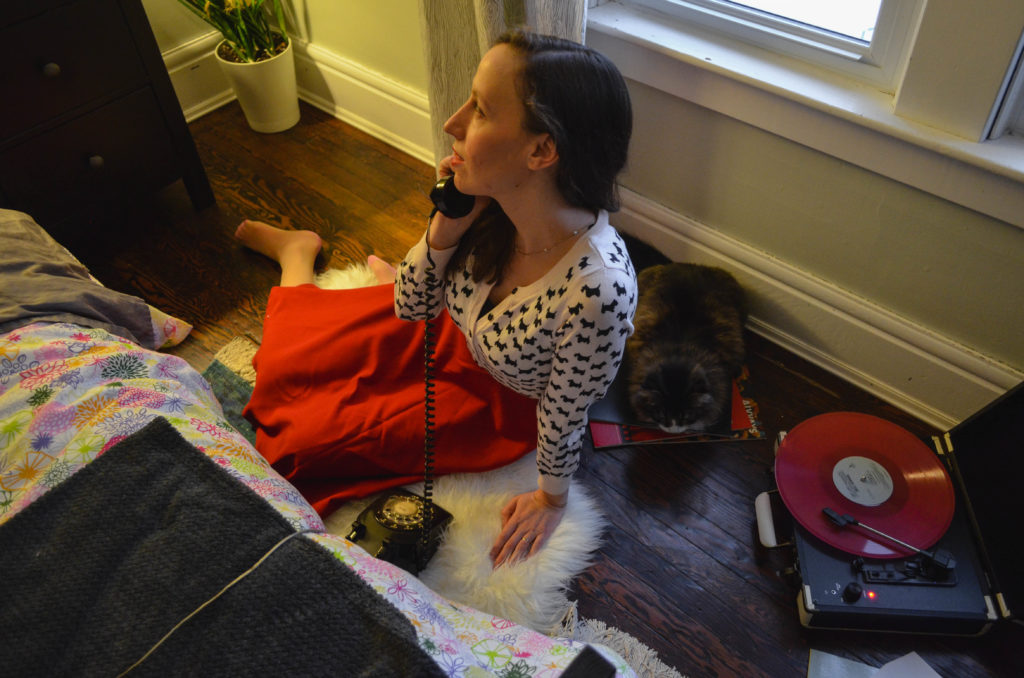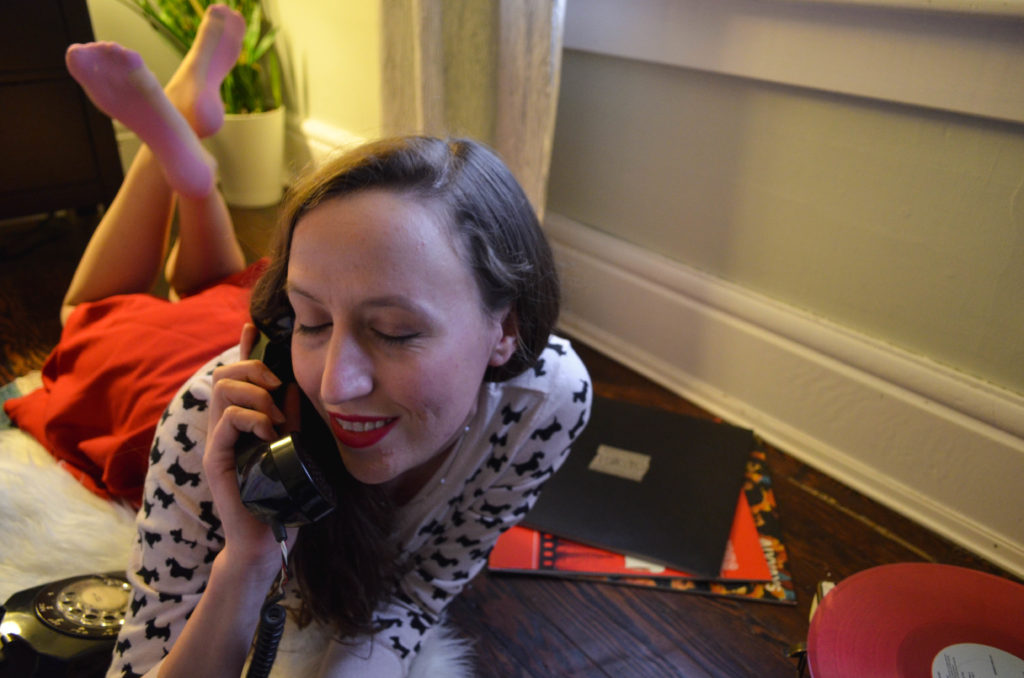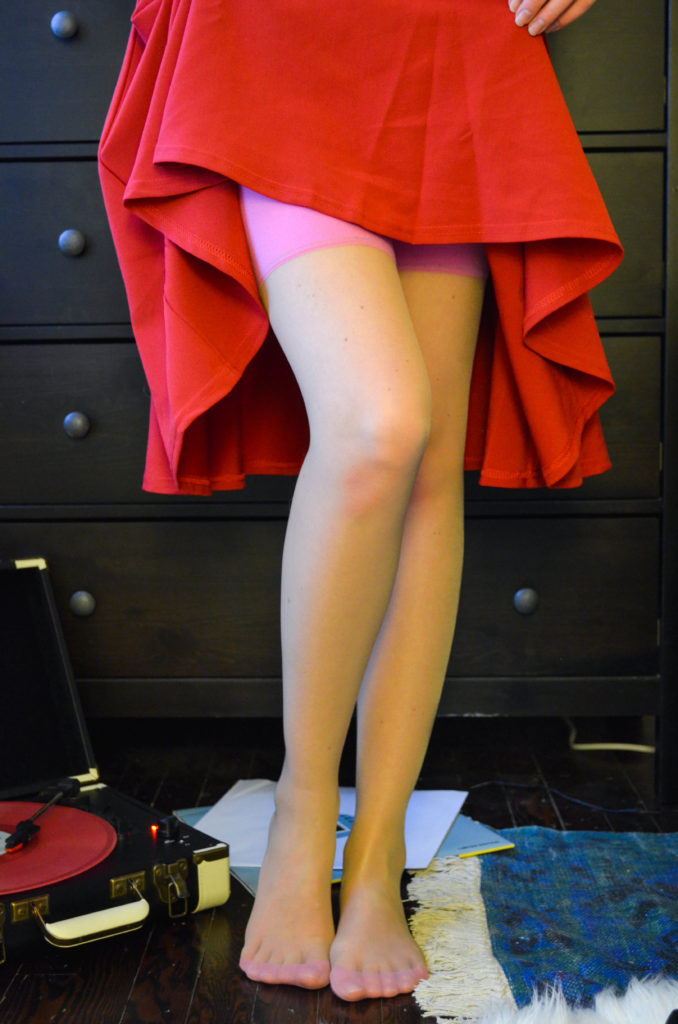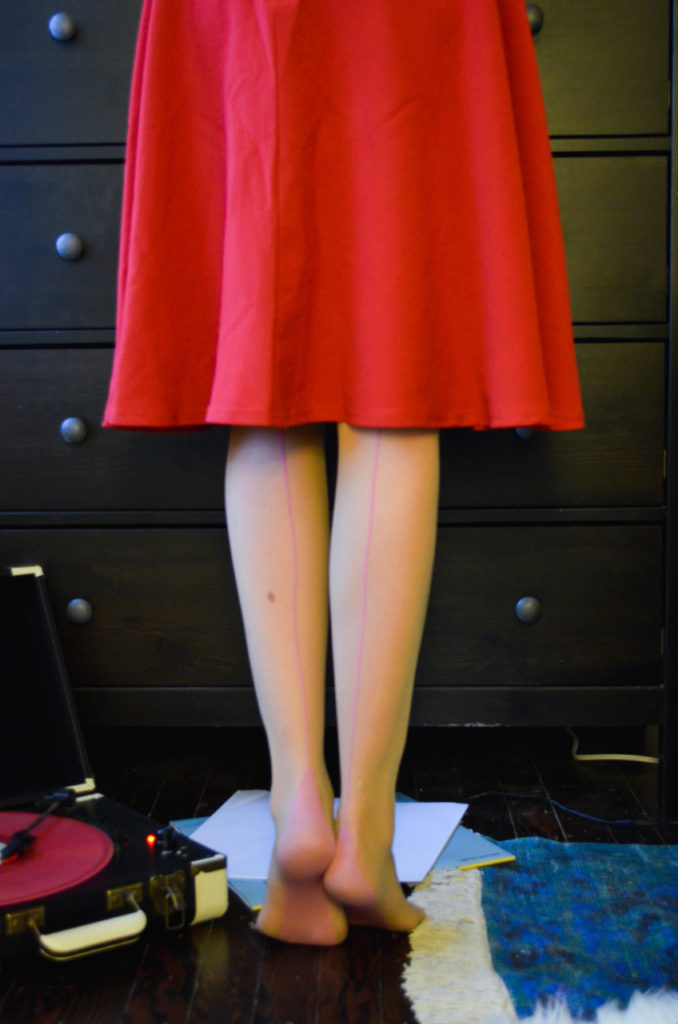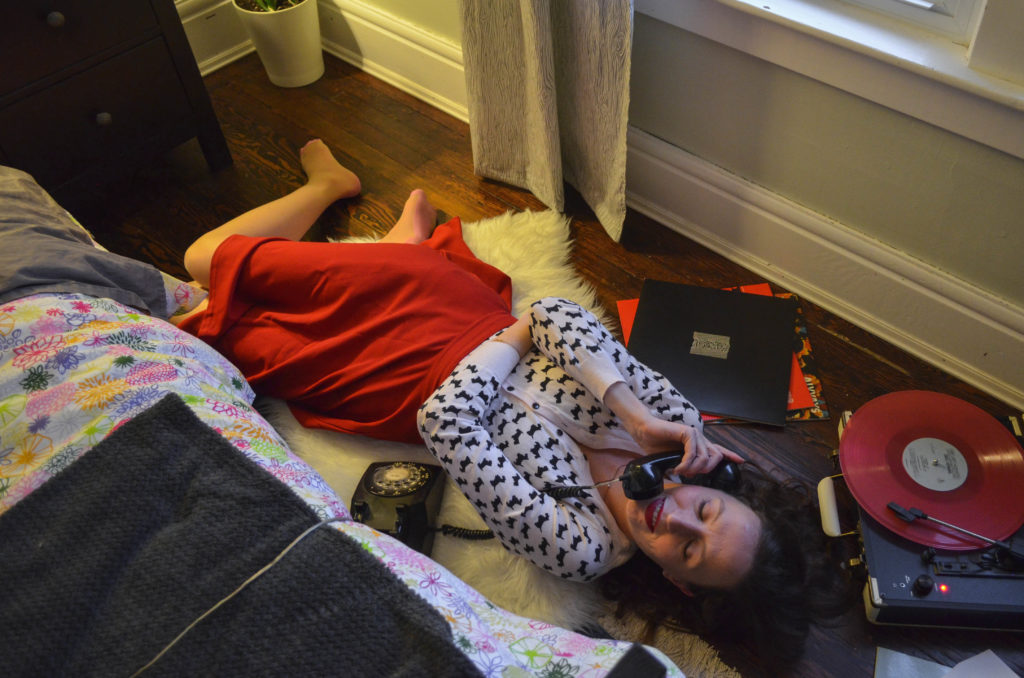 Skirt ModCloth
Sweater H&M
Stockings What Katie Did
Jewellery old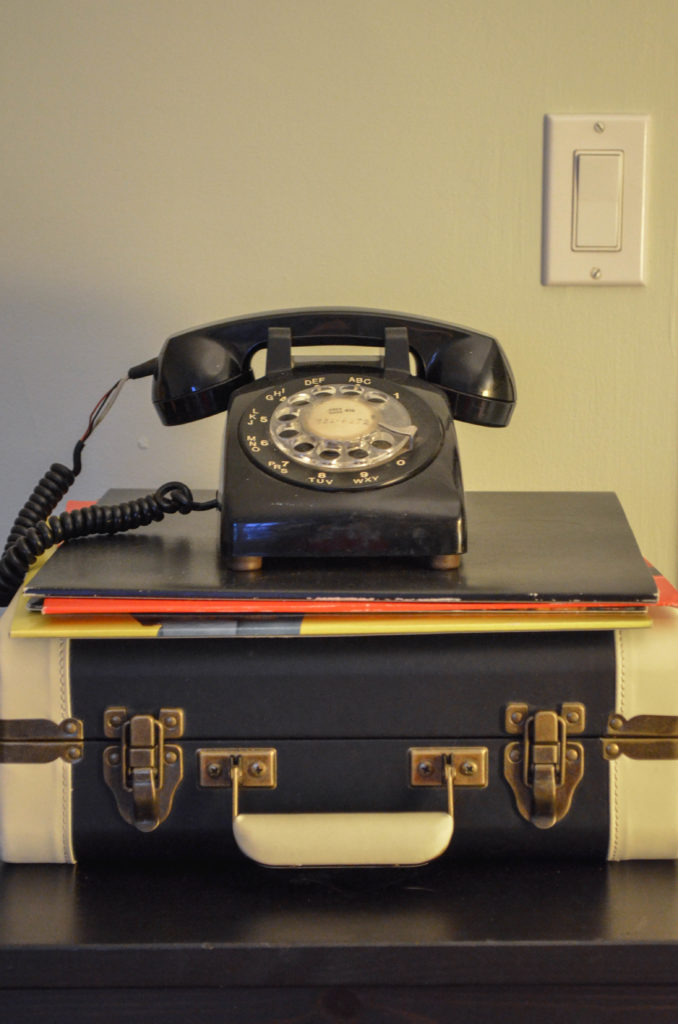 All photos by me.