This week, I finally made curtains for the windows of the front room of my apartment. I've lived here for two months now but I was determined to stick to my $40 budget, which meant waiting for my choice fabric to go on sale. Once it did, I purchased six metres to dress two floor-to-ceiling windows.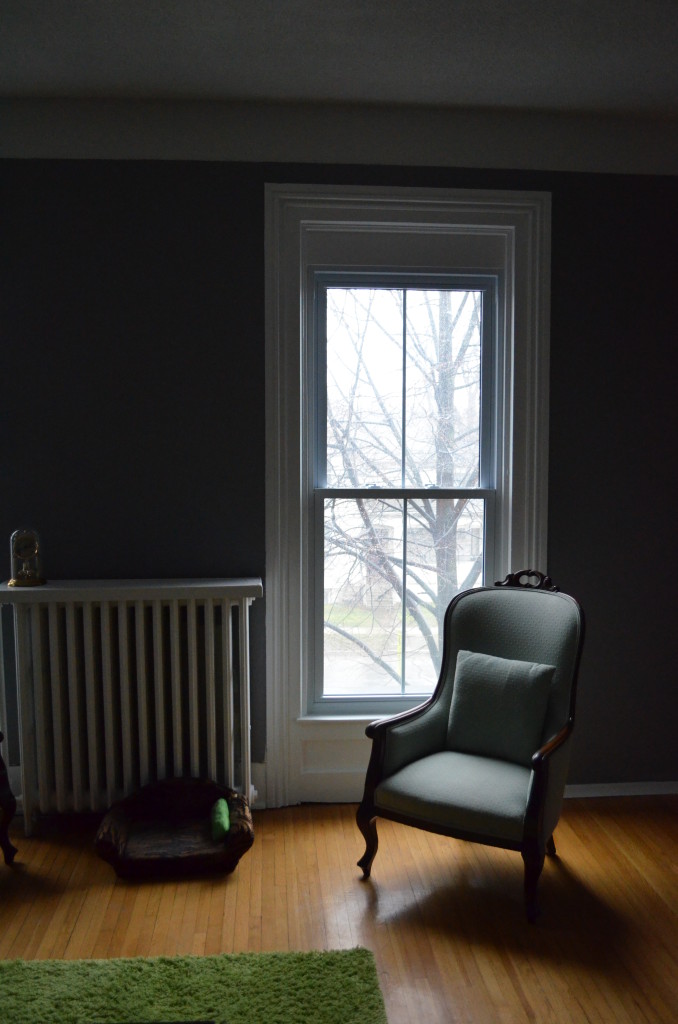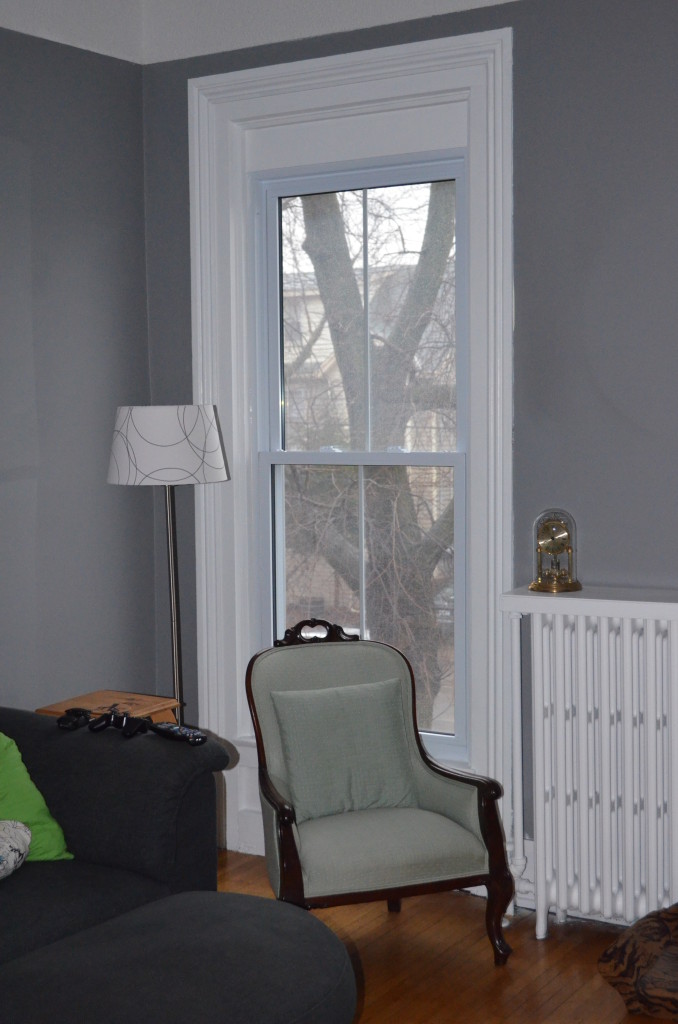 We bought some sheer panels from Ikea for a total of $10/ 2 pack after the first week of living here, which we discovered to be essential for front windows on a a busy street like ours.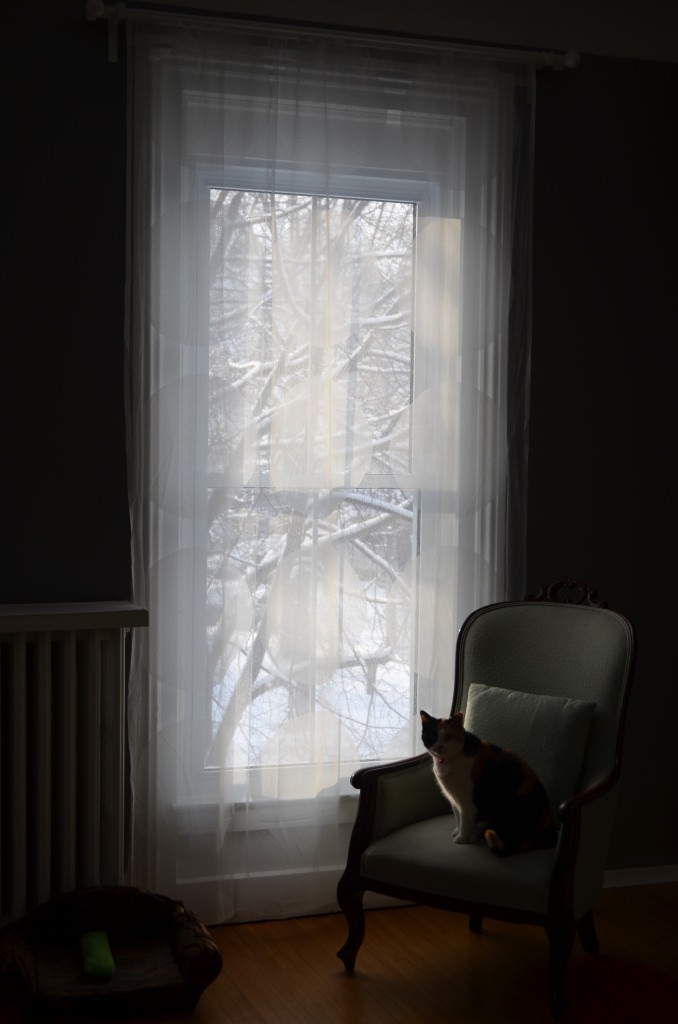 They give us enough privacy during the day, but not at night when we turn the lights on. Plus, a window always looks naked without proper curtains.
I started my curtain panels but finding the half way point of the length of fabric I had purchased and cut it in two. I then cut each piece in half, lengthwise, to have four 3 metre sections. My windows are quite narrow, only about 75 cm wide without the frame, so I was able to make my fabric go further this way, thus saving my budget. I then hemmed the length of the curtain panels by first folding and pressing the edge by 1/4″, then again by 3/8″ and sewing the folds in place. Next I formed the pocket for the rod at the top of the panel. I did this by measuring the pocket on the sheers and mimicking it. I folded the top edge of the panel by 3/4″, pressed it,  folded again by 3″, pressed and sewed it in place. I then hung my panels on in place to measure where I should make the bottom hem, not forgetting to factor in the fabric needed to form the hem. I had to do this for all four panels thanks to the home builders of the 19th century and their distrust of rulers, levels and squares. Once satisfied, I  lopped off any excess fabric and formed a nice wide bottom hem by folding and pressing by 5/8″, then by 2″ and sewing.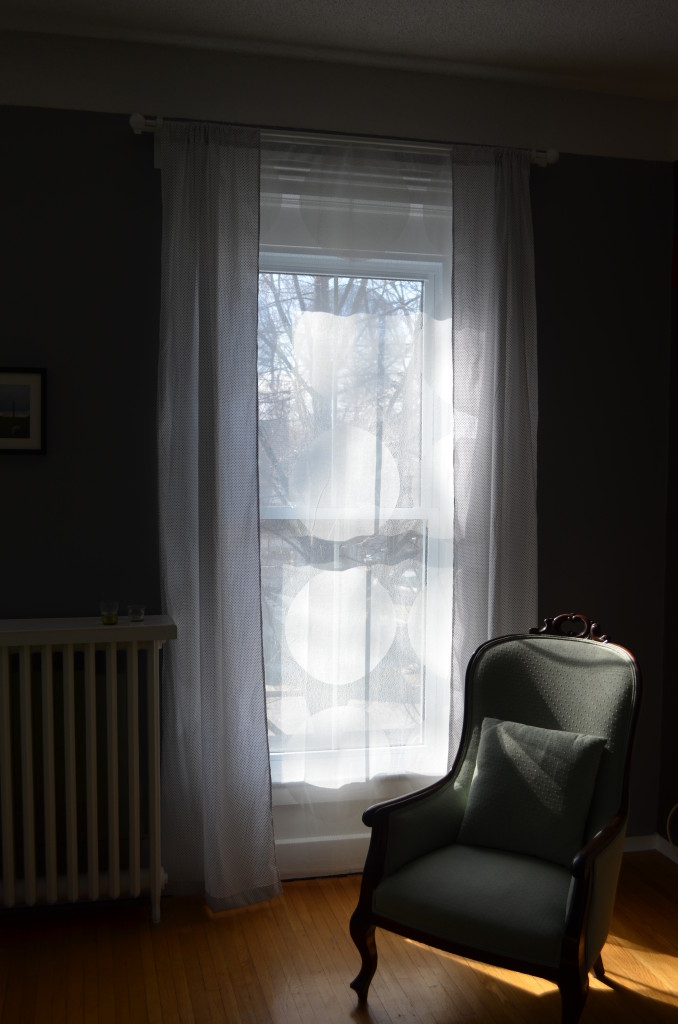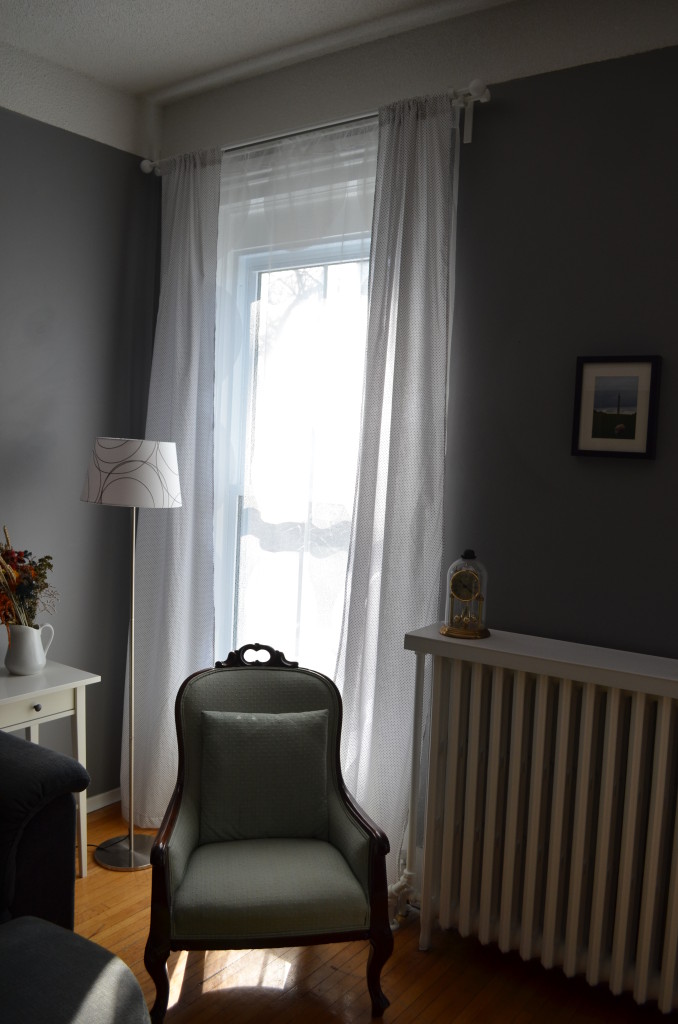 I hung my polka dot curtain panels with the sheers on a simple and efficient double curtain rod system from Ikea and have been enjoying them ever since.
Cost: $45 for homemade panels, ~ $90 with rods and sheer panels
Time: 5 hours
Project difficulty: Easy