With the fall harvest comes a cornucopia of root vegetables available fresh, local, and cheap in your favourite grocery store. Beets are by far the sweetest of all root vegetables, yet many young people today don't know how to build a meal with them. It's time to familiarize yourself with yet another one of those delicious flavours of fall: Sweet Beets over Nice Rice.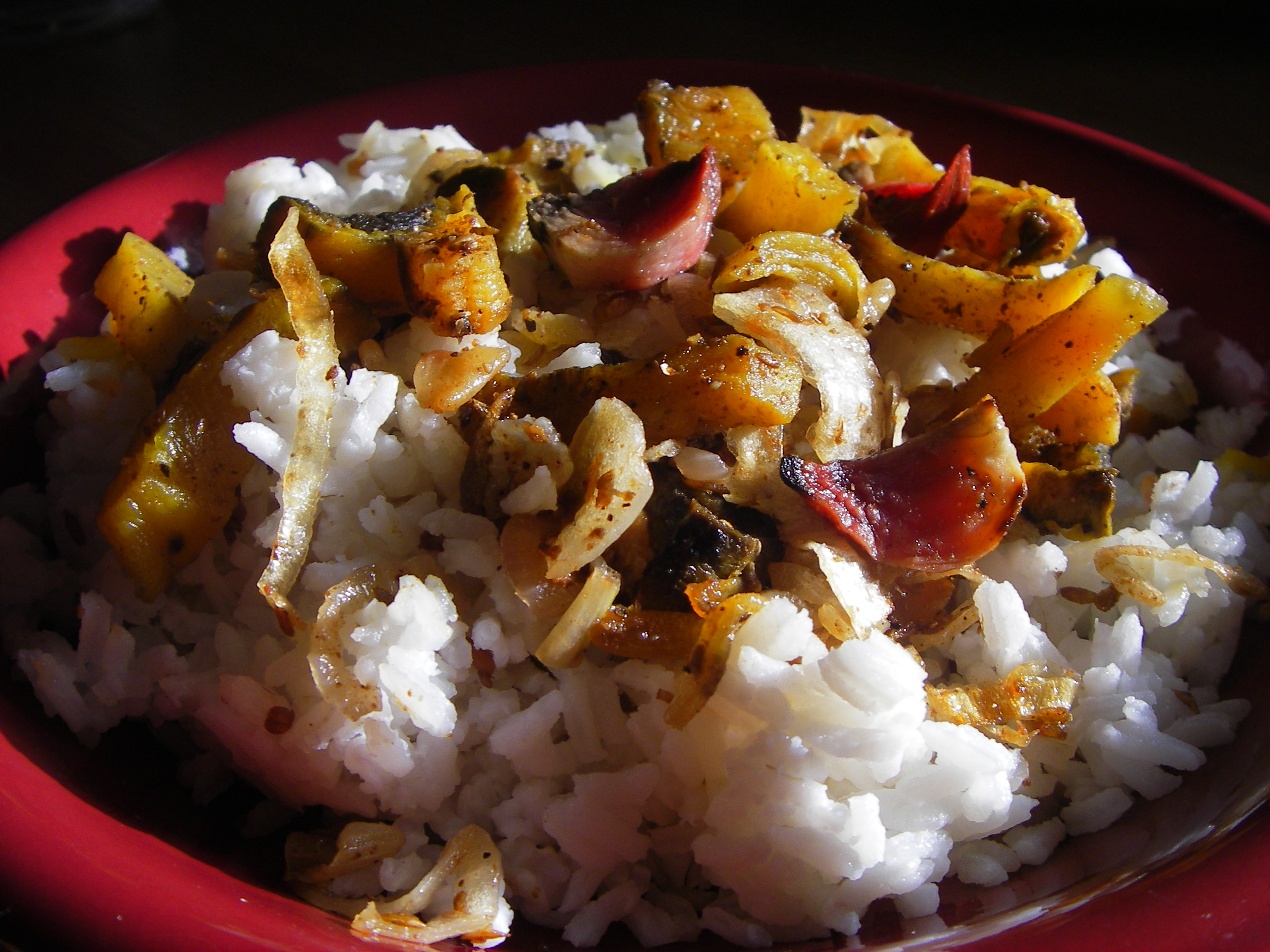 Rice                                          1 cup
Beets                                        4-6
Caramelized Onions           half a large onion
Cinnamon                              1/16 tsp
Nutmeg                                   1/16 tsp
Cayenne                                  1/8 tsp
Black Peppercorns                6
Coriander                                ½ tsp
Cumin                                      ½ tsp
Garam Masala                       ¼ tsp
Oil                                              1 tbsp
Lime Juice                              1 tsp
1. Caramelize onions as indicated in the Sophster-Toaster recipe for caramelized onions. If pressed for time, sauté the onions in an additional bit of oil.
2. Peel and chop any variety of beets you wish (we used both golden and candy cane beets.) Roast on the middle rack of a 350° oven for 30 minutes.
3. Cook rice according to directions on package.
4. Grind spices together in a mortar and pestle or spice/coffee grinder.
5. Add beets, oil, spices and lime juice to pan containing caramelized onions. Toss to combine and serve over rice.