I was compensated for this post. This post also contains affiliate links and I will be compensated if you make a purchase after clicking on my links.
Something I've noticed, in 10+ years of being a part time glasses wearer plus almost 2 more of being a full time four eyes, is that, more than anything else, glasses really become the core piece of one's aesthetic. There's no getting around the dual facts that you have to wear them all day, everyday and they are, generally, the first thing people see when they talk to you. My current big, vaguely 80s glasses came along while my wardrobe was right at the beginning of a natural aesthetic evolution and replaced my sort-of 50s clubmaster glasses – jump starting my shift from 50s/60s fashions to a more 70s/80s style.
For most of my life, I was obsessed with all things mid-century. I loved the perfectly set hair, the fit and flare dresses with big, fluffy crinolines, the clean lines, the red lips and the contradictory understated elaborateness of it all. Mid-century style became trendy and I filled my closet and home with vintage and reproduction pieces. I felt so lucky. I clung to my liquid liner cat eyes and hoped the good times would never end.
Then, one day, I started admiring campy 70s and 80s colours and prints from the corner of my eye. I resisted their call at first. With still vivid memories of all the not-so-great 80s stuff I grew up with and a solid investment already made in my mid-century-meets-modern aesthetic, I didn't want to fall in love with something new. Nevertheless, things that leaned more towards the end of the mid-century era started slowly making their way into my life. I looked around my home and noticed that all the hand-me-down items I had rescued from the homes of older relatives while helping them downsize; all the things I had picked up at thrift stores; all the things I had collected and saved since childhood, just because I liked the way they looked, were all from the 70s and early 80s. I was shocked to learn that I had already been in love for years.
Now that my style is more broadly all things vintage/retro/nostalgic, and I'm worried about getting new glasses before my prescription expires during this pandemic, I need to chose between my two loves.
Do I follow my first love and choose the more classic, 50s/60s leaning frames from the new Warby Parker Summer 2020 Collection? Maybe get a second pair with blue light filtering for when I'm working at the computer, or some unabashedly bombshell sunglasses for glamorous dog walking.


Or lean fully in, commit completely and indulge my new love: upgrading my current pair to an even more authentic 80s look and going whole hog with the sunglasses too?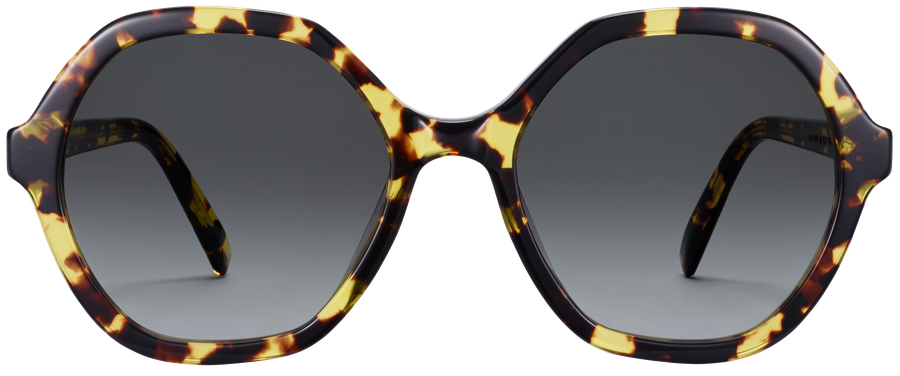 Photos courtesy of Warby Parker.