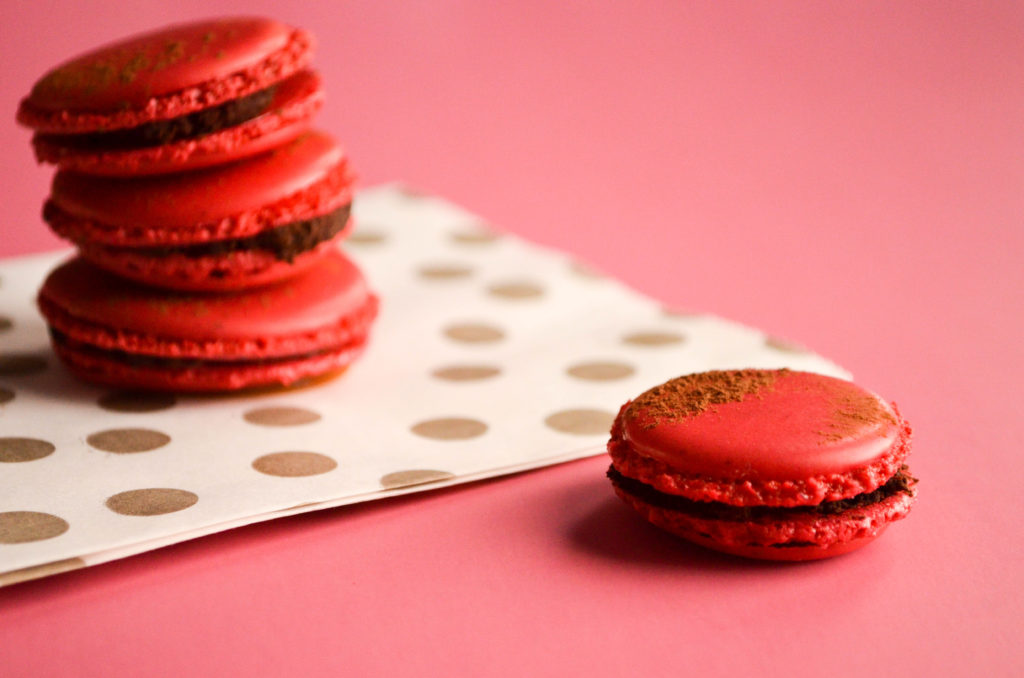 I love making macarons. I'm still tinkering with ingredients and practising my macaronage (the specific technique by which you mix your batter) and have yet to master this tricky French cookie, but I think I get a little better with every attempt. My favourite thing about making them is coming up with new flavours to try. My husband suggested a chocolate chili vibe a few months ago and I recently realized it would be perfect for Valentine's Day! I had been sitting on the idea because I wasn't quite sure how to represent each flavour. I thought about cocoa cookies, spicy jelly filling, chocolate chili chai buttercream, using a fresh chili puree to flavour the cookie, and garnishing a vanilla cookie with cayenne powder or fresh chilies but I ultimately decided to keep it simple with a bright red, spicy, cayenne powder flavoured cookie and bitter, dark chocolate ganache filling. The result is a slightly sweet, seductively spicy, adult cookie.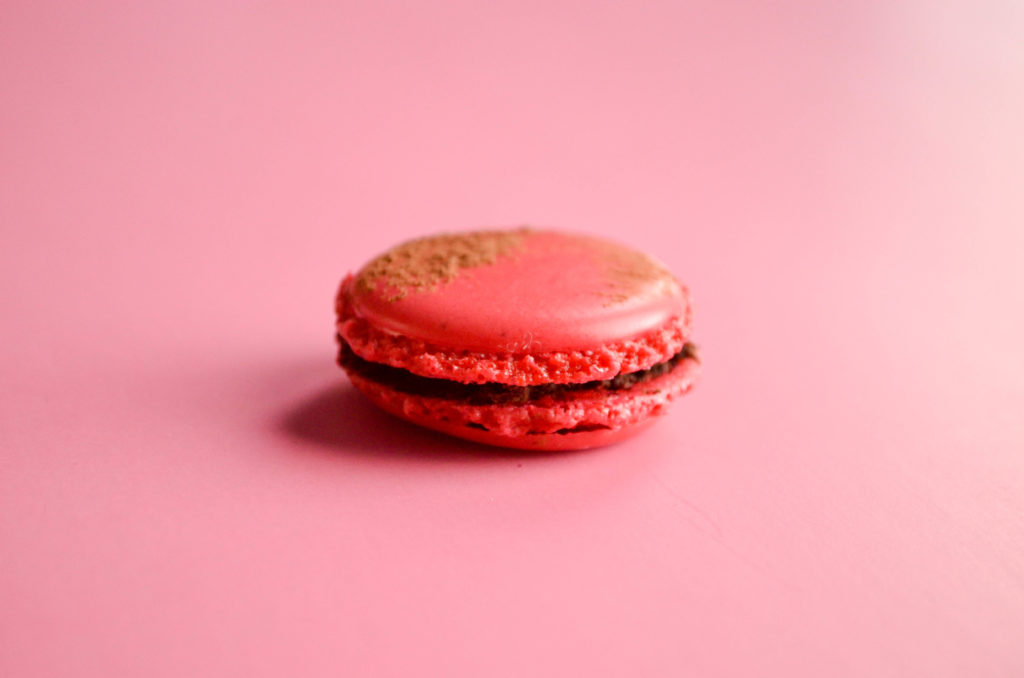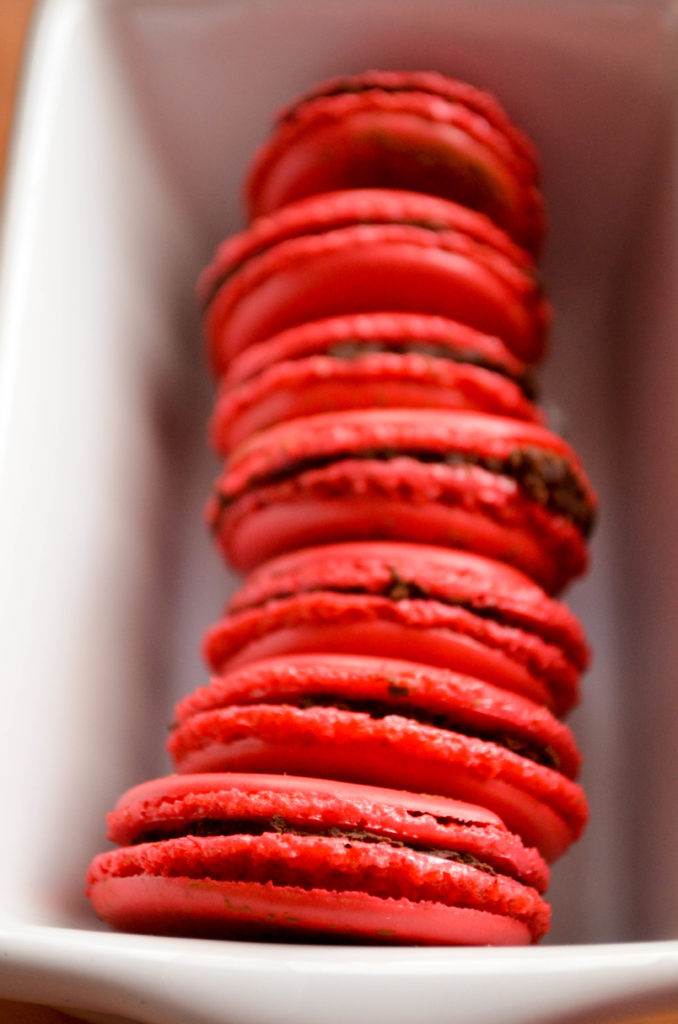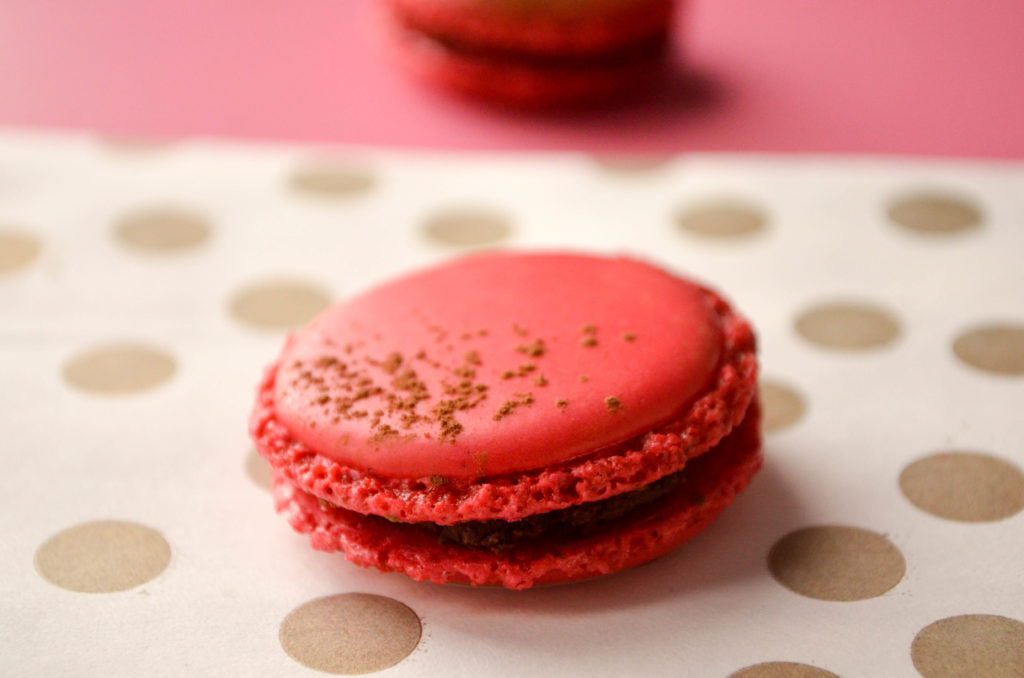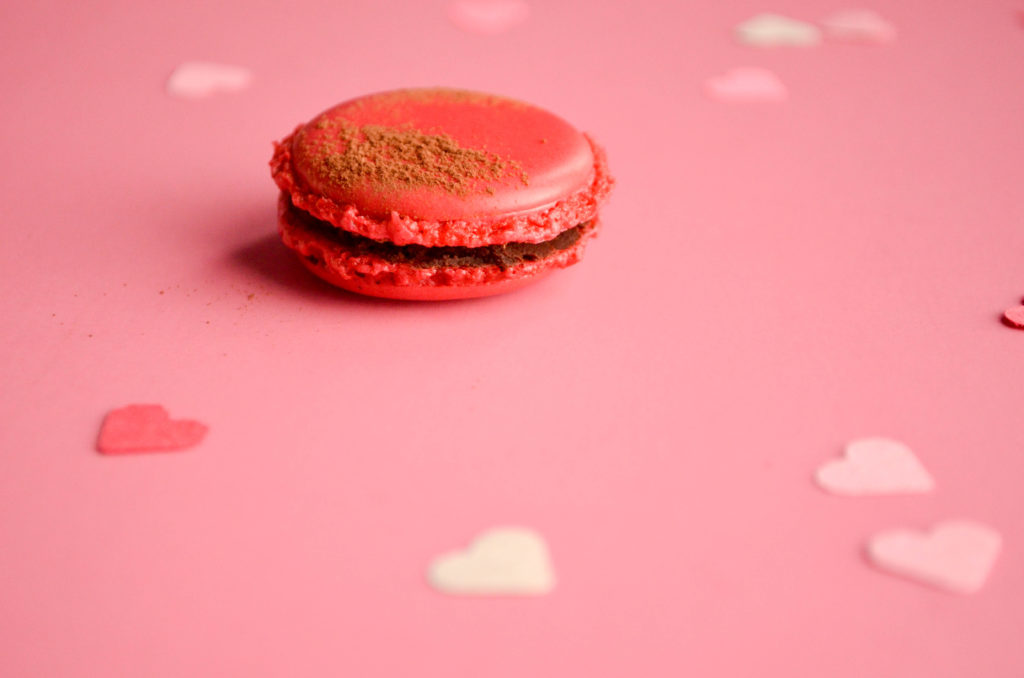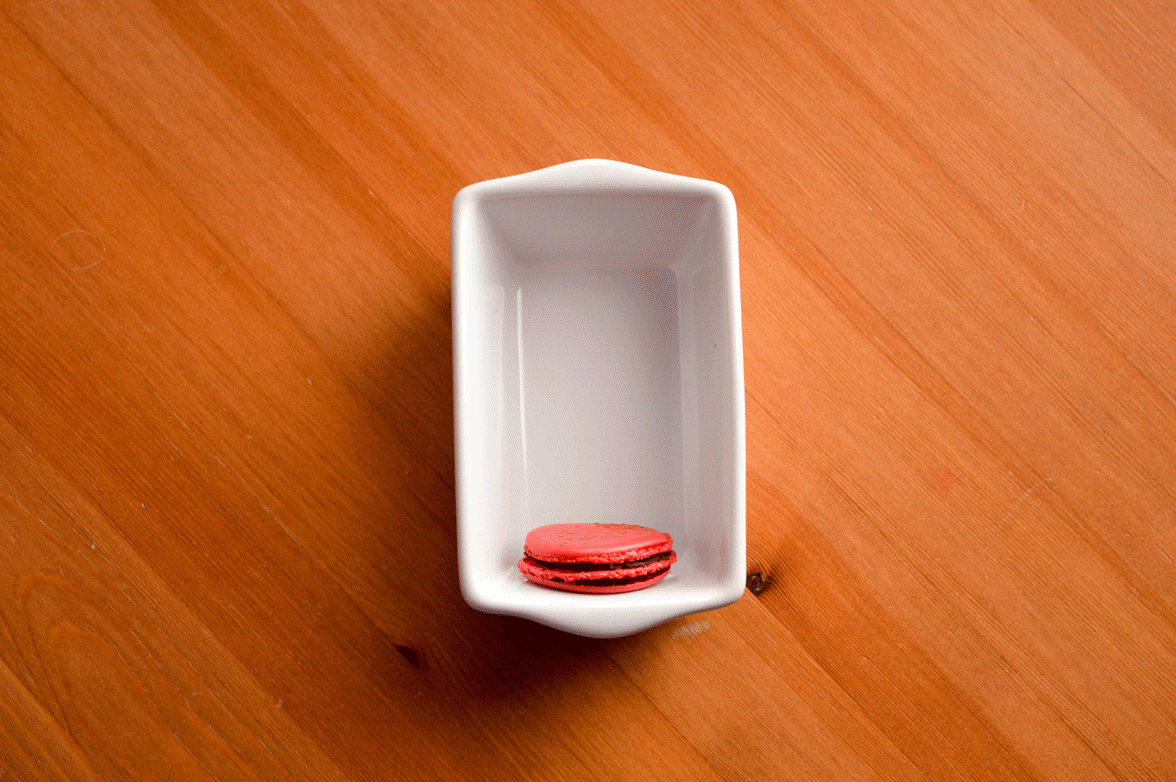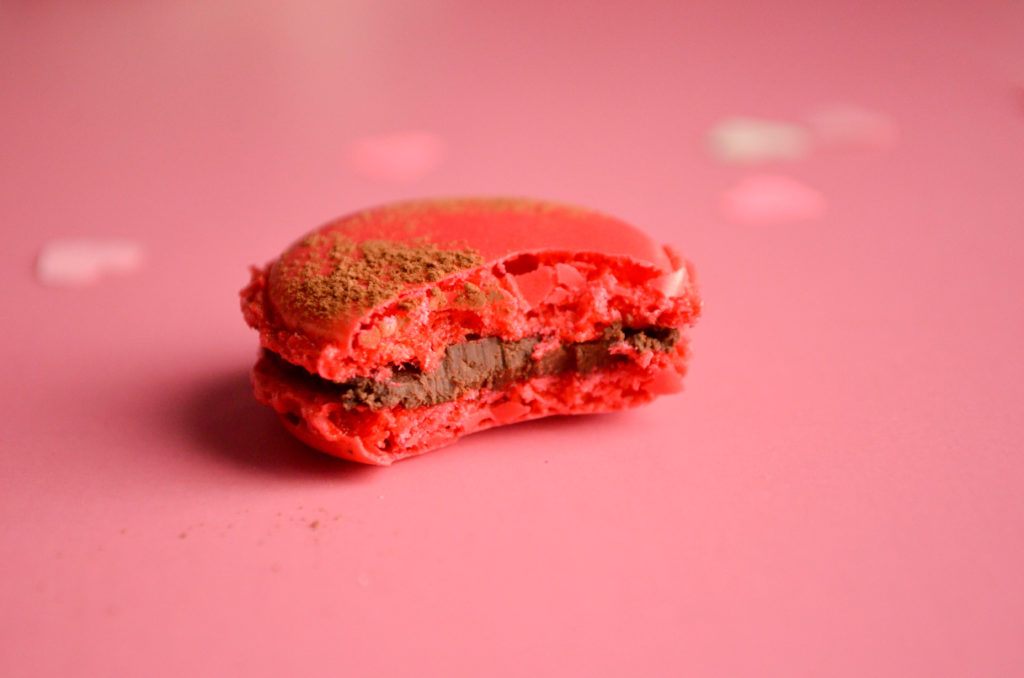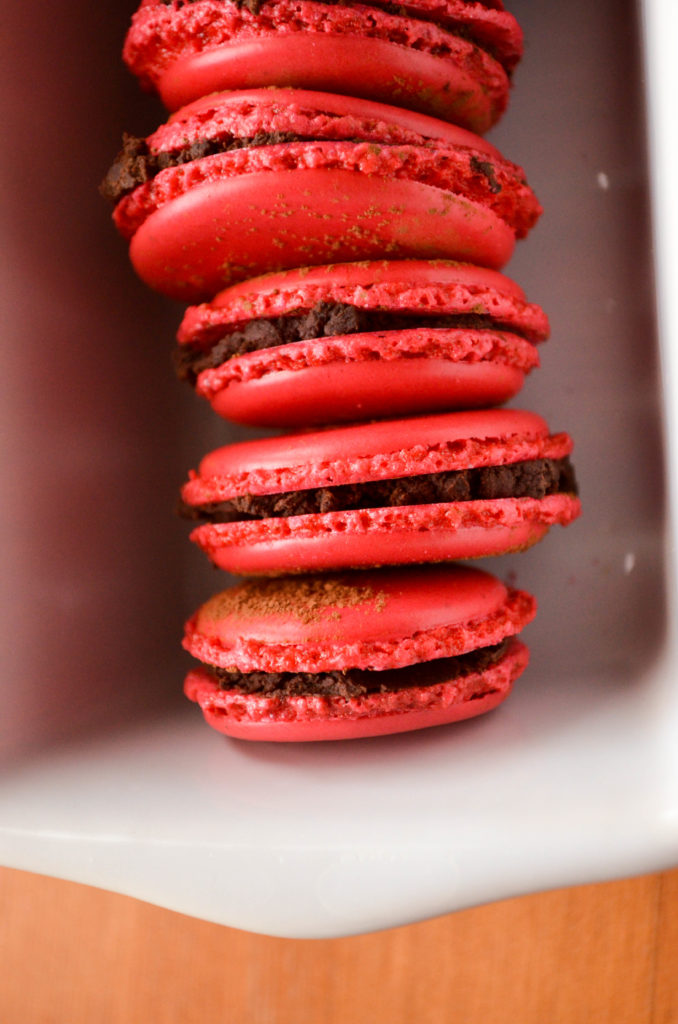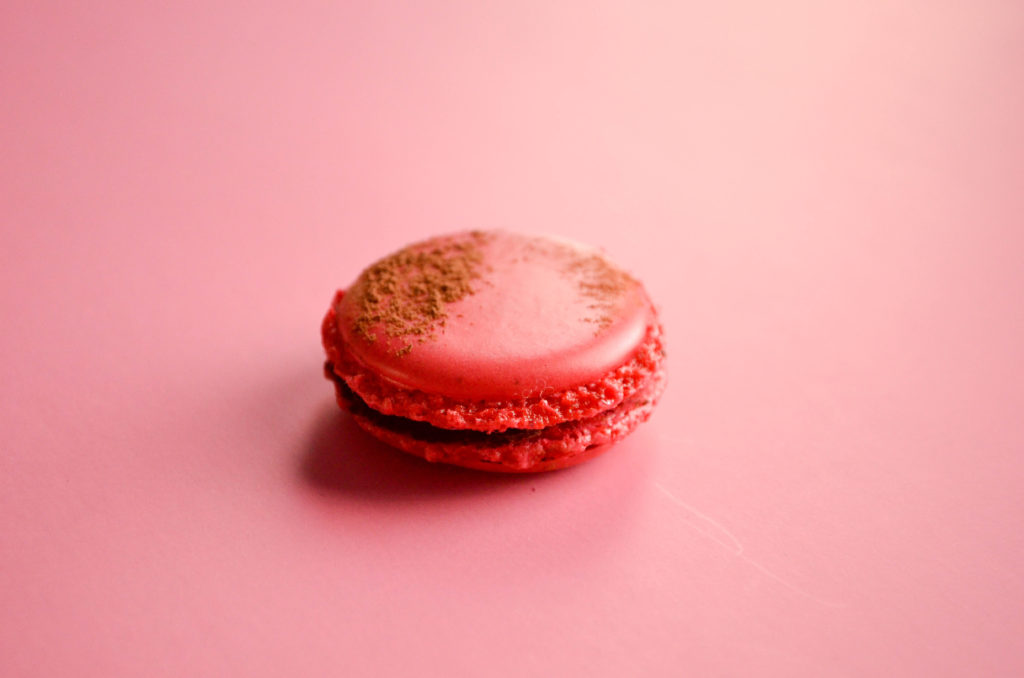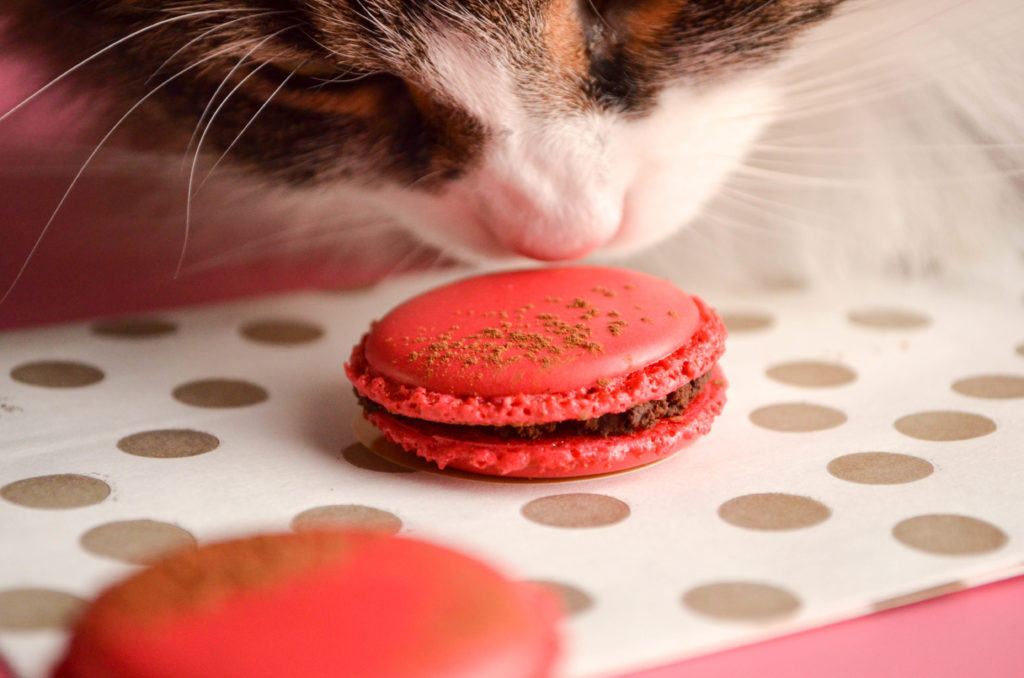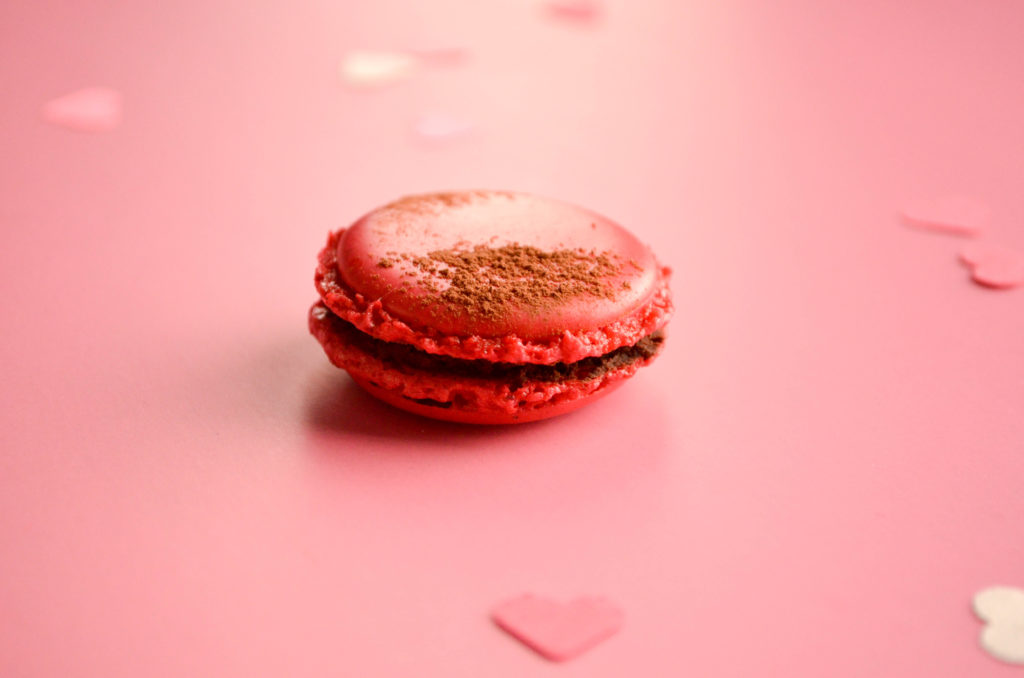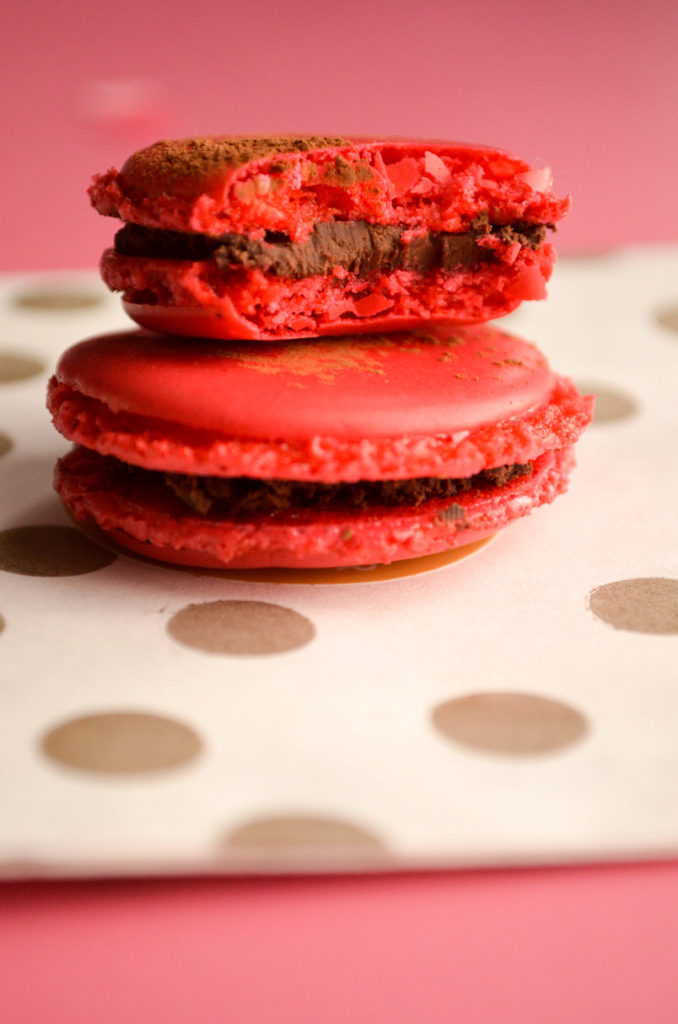 I used Hisako Ogita's basic macaron recipe from I Love Macarons and added 1 tsp cayenne powder to the dry ingredients and a whole lot of red gel food colouring to the wet ingredients before mixing. I garnished with cocoa powder after piping the cookies onto silicon baking mats. Bitter ganache is shockingly simple to make, here's how I do it:
Bitter Ganache
Ingredients
100 ml whippingcream
3½ oz  unsweetened baking chocolate
Method
Finely chop the chocolate and place in medium bowl with a tea towel underneath to protect your countertop.
Bring whipping cream to a soft boil in a small pot.
Pour the hot cream into the bowl with the chocolate and stir until the ganache is glossy.
Cool to room temperature before spreading between cookies. Reheat using a double boiler if it becomes too cold to spread.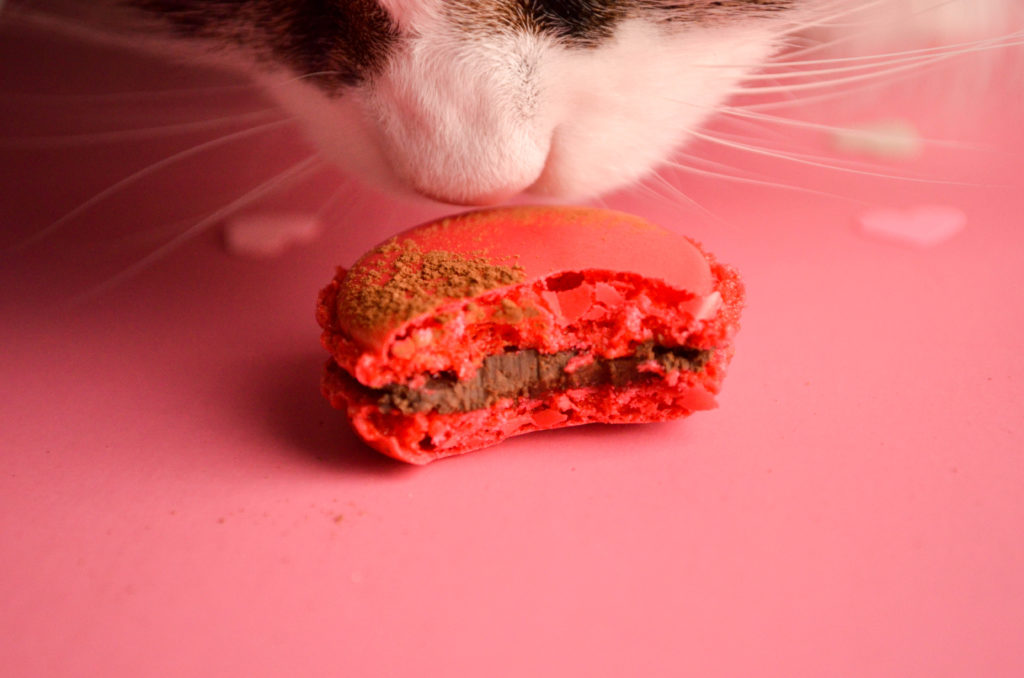 All photos by me.